All Businesses Need a Solid Online Presence
Let's face it, whether you have a cleaning business or you sell courses online, you need to have a solid online presence for visitors to find your business, learn about what you do, and take action on your products and services.
One of the most common problems with building an online presence, is failing with technology. So why make it harder than it needs to be? Instead of using dozens of platforms to achieve one result, use one!
One Software To Replace Them All​
To efficiently build and grow your online presence, there are a number of components you'll need to get. This includes features like email marketing, building a website, hosting forms and creating automation.
The issue is, these platforms all need to integrate, and each has a separate price tag! To save yourself the the headaches of setting everything up individually (and paying a pretty penny while doing so), take advantage of the best all-in-one marketing platform available.
Replace dozens of marketing software with just one platform and save yourself thousands in software subscription!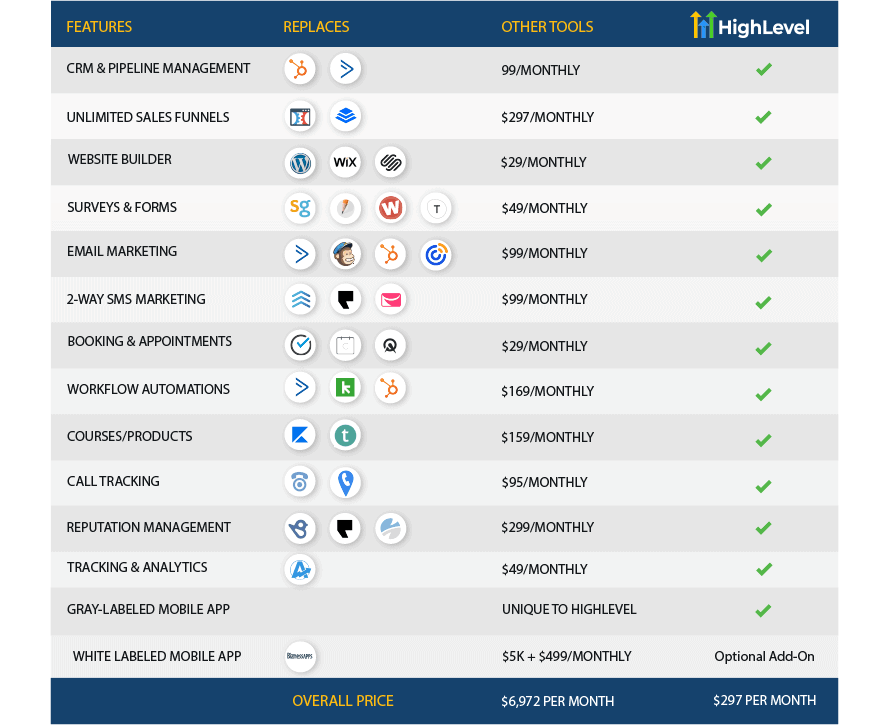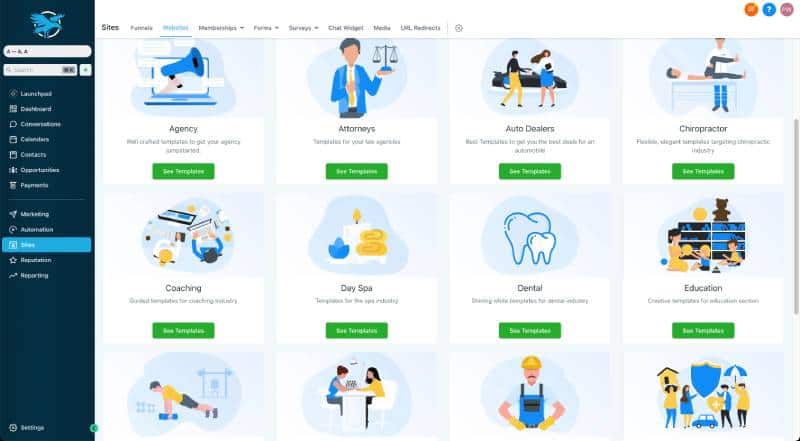 Get Full Website Builds, For Free!
High Level was created with businesses in mind. Get instant access to over 20 different websites templates for over a dozen niches, as well as over 30 marketing funnel templates for lead generation.
After a few clicks to install your website, integrate your assets like Facebook, Google My Business and Stripe, and then start collecting leads, reviews, payments and use the unified messaging system to stay in contact with your customers.
Bonus Training & SaaS Business
To help you setup and get going with High Level, upon getting started with the trial, you'll also receive my personal Funnel Scene course for High Level. 
Inside the course, you'll learn how to set up High Level step-by-step, plus for those interested in building a new business, you'll get training on how to white label High Level and use it to build your own SaaS business in less than 30-days!
Get setup in a few short hours and start getting clients into your new business and leverage the power of High Level to generate an unlimited amount of income.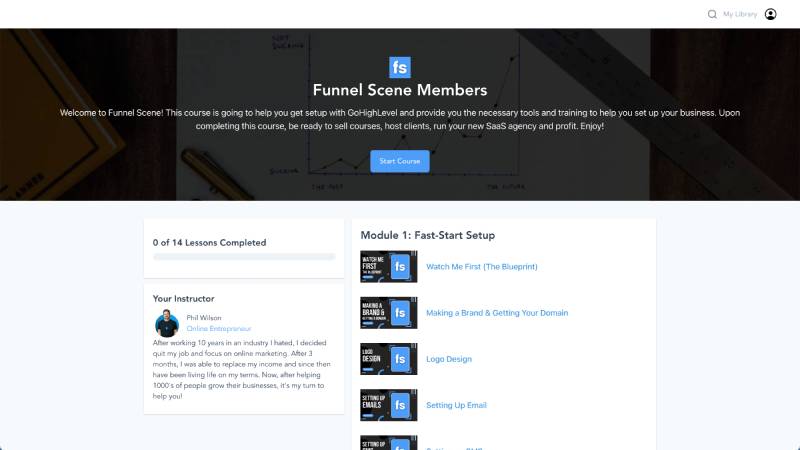 Ready to Build Your Online Business?
Start, Create and Automate your business the right way with High Level