ClickMagick is the ultimate tracking and optimization platform. Every company and marketer needs this tool to track clicks. With ClickMagick, you can track everything from clicks, conversions, ROI, revenue, and so much more. But before you dive in, make sure to read the ClickMagick guide. It's the perfect alternative to Google analytics when it comes to tracking and optimizing PPC campaigns. And here's the best part: ClickMagick's affiliate program lets you earn some serious cash by referring customers. You can even earn recurring affiliate income from ClickMagick. Don't miss out on this opportunity!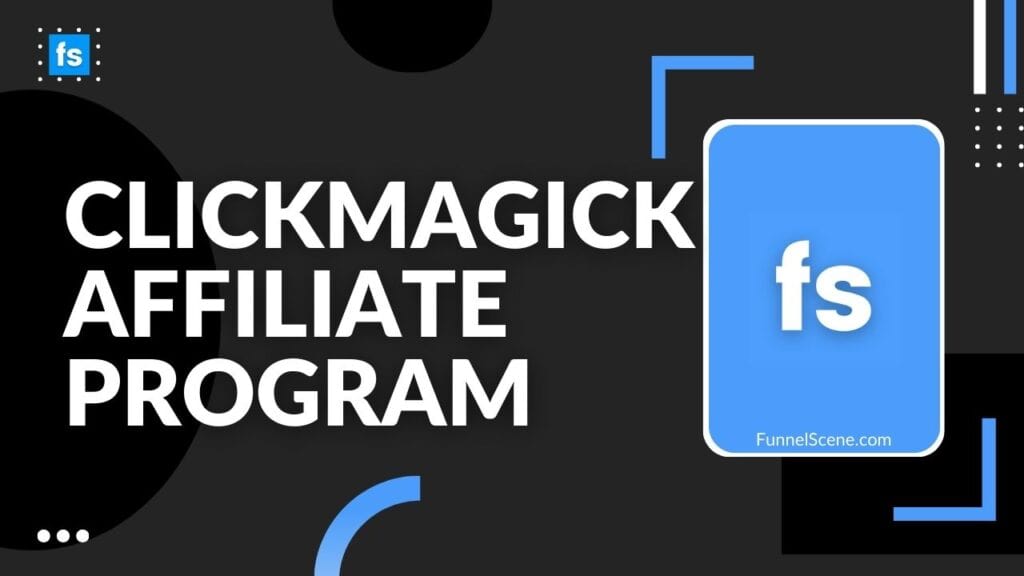 How To Join ClickMagick Affiliate Program?
To join the ClickMagick affiliate program, visit their signup page and complete the necessary information. Once you submit the application, you will gain immediate access to ClickMagick. Approval is not required, so you can begin promoting ClickMagick immediately. Utilize banners, promotional emails, email signatures, solo ads, and your unique affiliate link to promote ClickMagick.
How Can Affiliates Promote ClickMagick?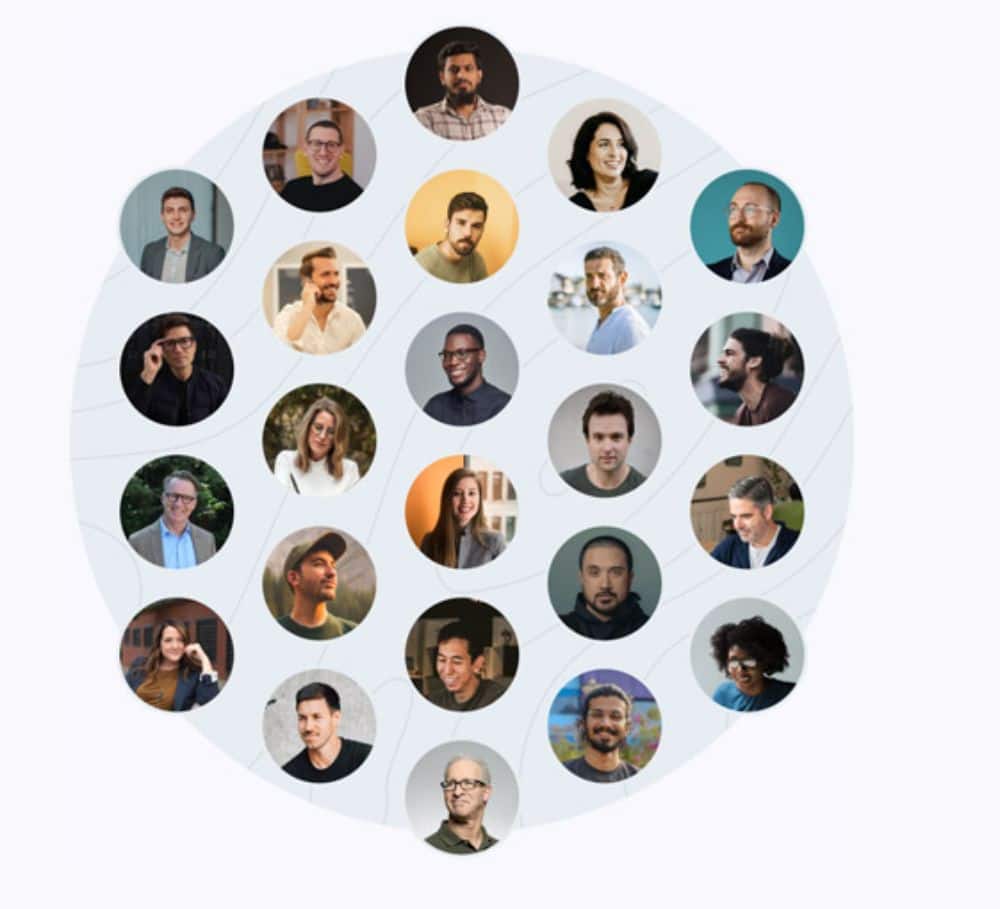 Banner ads : You have the option to place ClickMagick promotional banners on your site or blog in order to attract customers.
E-Mail signature : You have the option of sending E-Mails or newsletters about ClickMagick and including your affiliate link as a signature. Examples of promotional E-Mails can be found in your affiliate dashboard.
Solo ads : One effective way to gain referrals is by paying someone to place your ad with your affiliate link in their opt-in E-mail list.
Blog post or review article : Write a blog post or review article about ClickMagick and share it with individuals interested in online marketing and website management.
Video : A YouTube video has been created about ClickMagick, with a link provided in the description for more information.
Social Media : ClickMagick can be promoted on various social media platforms including Facebook, Instagram, LinkedIn, and Twitter.
Rules For Affiliates To Use ClickMagick Affiliate Program
The affiliates are not allowed to send unsolicited emails to individuals who have not expressed interest.
ClickMagick does not permit self-referrals.
It is prohibited to provide incentives, such as gifts or money, in exchange for purchasing a ClickMagick subscription.
What Is The Commission Structure Of ClickMagick Affiliates?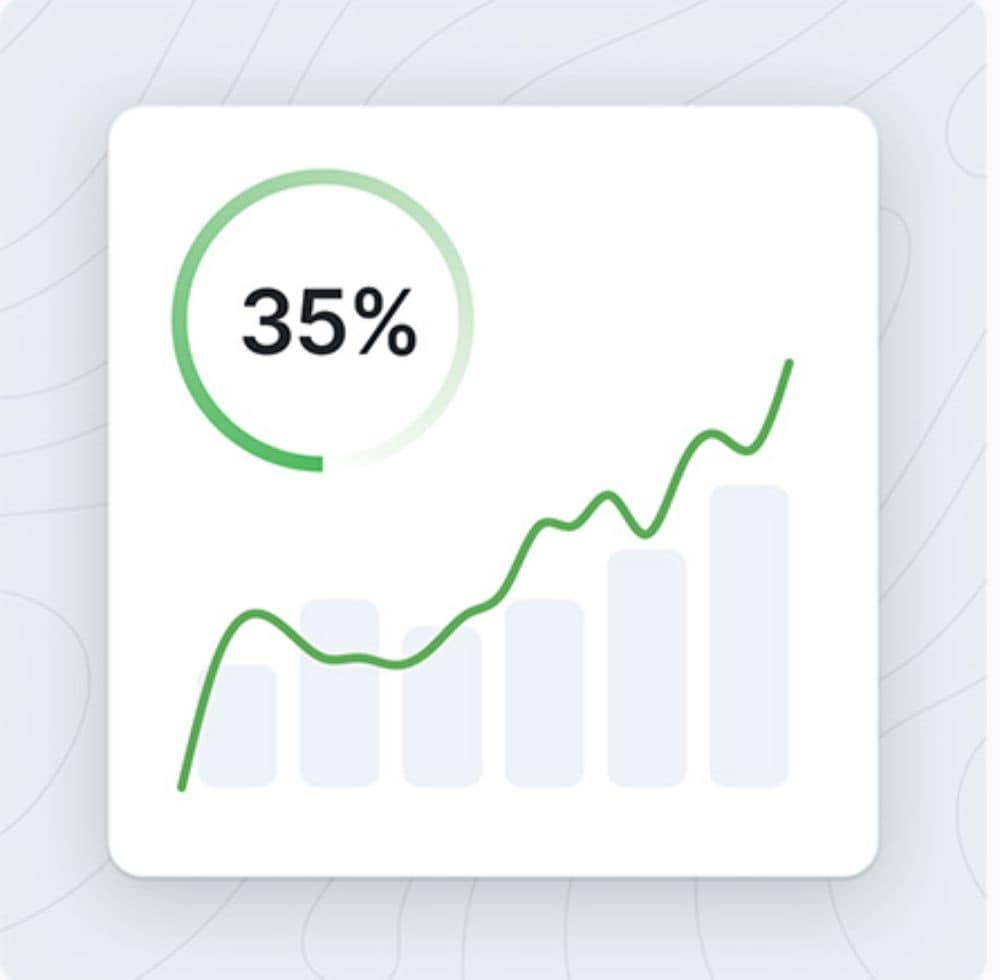 Affiliates have the opportunity to earn a recurring commission of 35% per each referred customer's purchase, allowing them to receive commissions for as long as the customer remains with ClickMagick.
Payment Info For ClickMagick Affiliates
Payments are made daily, with a minimum withdrawal amount of $50. PayPal is the available payment option.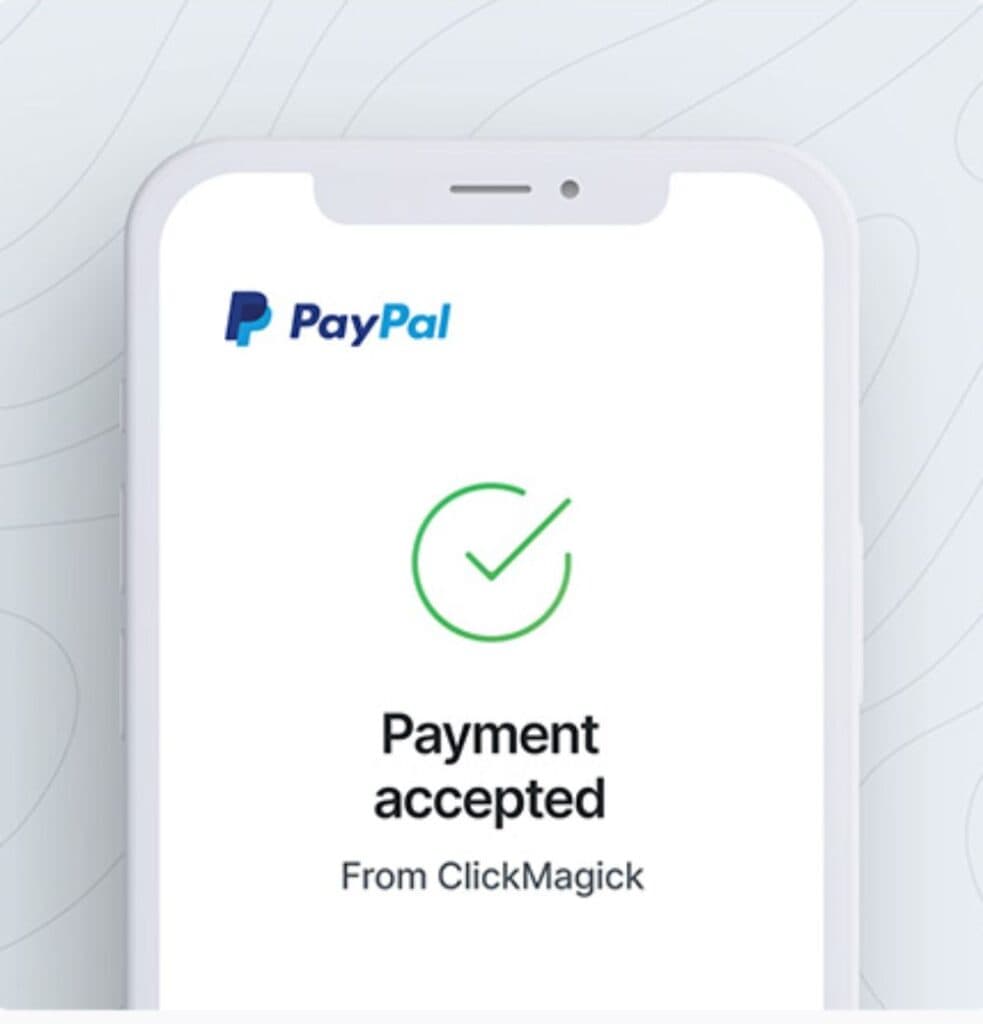 Things You Should Consider to Choose the Best Affiliate Program
Here are some suggestions to consider when selecting a recurring affiliate program for long-term reliability.
When searching for a program, it is advisable to choose a company with a good reputation and known for providing high-quality products or services. This can help ensure peace of mind and build trust with your audience, potentially leading to increased purchases.
When evaluating commission rates, it is important to consider not only the percentage but also the overall value of the product or service being promoted. A program with a lower commission rate but a higher-priced product may still result in greater profitability in the long term.
The cookie life refers to the length of time that a customer's purchase is credited to your referral. It is important to consider because a longer cookie life increases the chances of conversion.
It is recommended to consider a program that provides a range of products or services to broaden your income streams.
Prepare yourself for a thrilling plunge into the captivating realm of affiliate programs, but be sure to groove with the rhythm and soak up all the tantalizing minutiae of those irresistible terms and conditions.
If you are new to affiliate website creation and are in need of a website builder, you may find our comprehensive list of the top website builders helpful. This list includes over 50 builders, allowing you to choose the one that best suits your needs. To access the list, please visit our website.
What Are The Best Features Of ClickMagick Affiliate Program?
Recurring income model
Daily payments
Real time stats
Dedicated support
How to Become a ClickMagick Affiliate
1. Join the Affiliate Program and Get Your ClickMagick Affiliate Link:
To become a ClickMagick influencer, you need to start by signing up for their affiliate program.
To complete and submit your application, please provide the necessary information about your business and audience as instructed.
Once you submit your application, ClickMagick will usually take a few days to review and make a decision on your application.
After being accepted, you will receive access to your affiliate dashboard, where you can locate and copy your unique affiliate referral link.
2. Add Your Referral Link to Relevant Content
You can begin earning money from your content immediately by including your ClickMagick link directly in your blog posts. If you are unsure how to do this, here is a guide on adding affiliate links to your blog.
Find content that aligns with your audience's needs and use ClickMagick accordingly.
Please include a link that is relevant and has optimized anchor text in the post.
Individuals have the opportunity to earn a commission by creating content and waiting for their audience to click on their links and make purchases, resulting in a 35% earning per sale.
Tips to Succeed in the ClickMagick Affiliate Program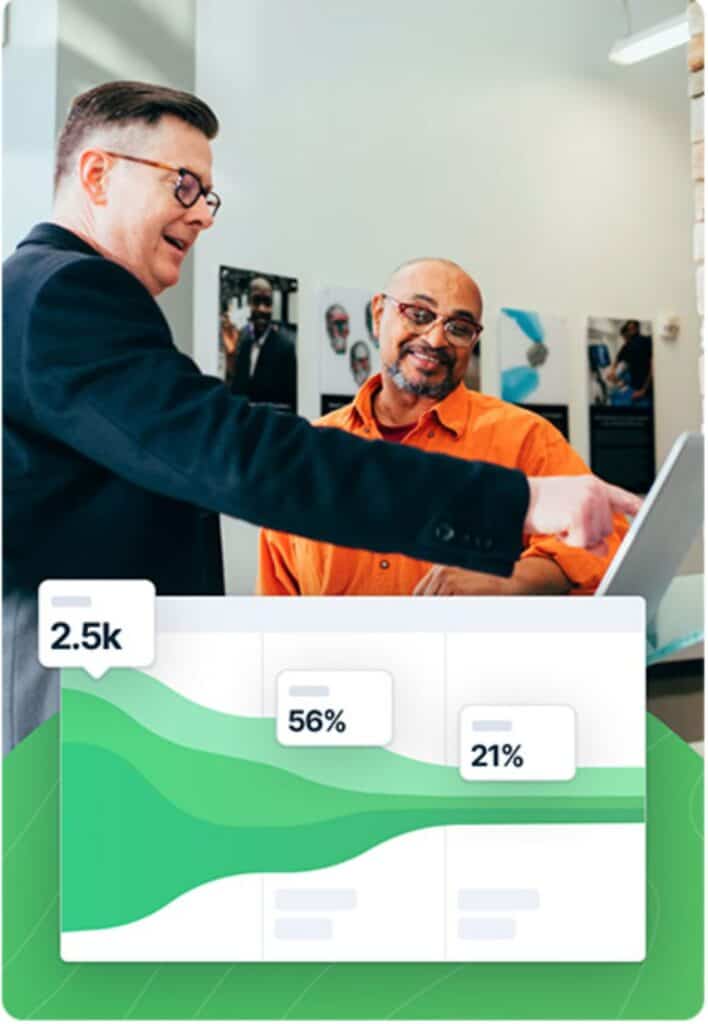 Optimize Your Offers and Earn More with Lasso:
Once you have incorporated affiliate links into your content and begun generating commissions, it would be beneficial to explore methods to enhance your affiliate revenue.
One way to accomplish this is by incorporating effective product displays, comparison tables, and CTA buttons into your blog posts.
One effective method to enhance your affiliate revenue and monetize your website with ClickMagick is through the utilization of Lasso.
Lasso provides a link management dashboard that allows you to view all posts on your site with ClickMagick links.
Additionally, it is possible to generate visually appealing affiliate displays, grids, and tables without the need for coding. These tools can enhance click rates and potentially increase revenue from your current content.
Create Engaging Content Around ClickMagick
For effective promotion of ClickMagick products in affiliate marketing, it is crucial to create engaging content that attracts and engages your audience.
Understand your audience: Taking into account the readers' interests, concerns, and preferences can aid in creating content that effectively engages with them and fulfills their needs.
Showcase the products: Utilize high-quality visuals, including images and videos, to effectively display ClickMagick products. Whenever feasible, acquire and personally utilize these products. This approach will enhance your credibility and demonstrate your expertise to your audience.
Share personal experiences: Provide information about how ClickMagick products have been effective in solving problems and meeting the needs of users, and how they can potentially offer the same benefits to readers.
Provide value: Providing reviews, advice, or how-to guides related to ClickMagick's affiliate offers can promote the products and establish you as an authority in your niche.
Engage with your audience: Join the ClickMagick community and be part of the conversation! Share your thoughts, ask burning questions, or spill the beans on your own epic experiences. Let's turn up the engagement and create magic together!
Analyzing and Understanding Your Affiliate Data with ClickMagick
The effectiveness of affiliate marketing depends on your ability to comprehensively understand and analyze your affiliate data. This will assist you in identifying what is successful, what is not, and where enhancements can be made to boost your earnings.
ClickMagick provides data on referrals, conversions, and earnings. To gain a more comprehensive understanding, it may be advantageous to utilize a third-party tool like Lasso Performance. Lasso Performance seamlessly integrates with all affiliate programs, including ClickMagick, and provides valuable insights into performance.
This is a guide on how to utilize Performance to analyze and comprehend your ClickMagick affiliate data:
Track Your Performance: A specific location provides the capability to track all affiliate links and offers comprehensive data on click-through rates, conversions, and total earnings.
Understand Your Earnings: Tracking the earnings generated by content can provide valuable insights into which types of content are most effective in engaging the audience and driving conversions.
Identify Opportunities for Improvement: Evaluate underperforming content and make improvements, such as refining keyword targeting or considering alternative placements for affiliate links.
Optimize Your Strategy: Lasso Performance provides insights into both current performance and future strategies. By analyzing what is effective, you can replicate successful strategies in future content.
Automate Reporting: The tool offers automated reporting, reducing the need for manual data gathering and analysis, saving time and effort.
Conclusion - Is The Clickmagick Affiliate Program Worth It?
Yes, there are two reasons for that.
Clickmagick is a popular product known for its ability to increase conversions and sales for digital marketers, making it a valuable and potentially lucrative opportunity for earning in the future.
Additionally, a 35% recurring commission is considered to be one of the highest in the industry currently, and it has the potential to generate a consistent income.
You might find it advantageous to participate in this affiliate program.
Frequently Asked Questions
What is the ClickMagick Affiliate Program?
ClickMagick utilizes a payment system for individuals and businesses who promote their products. Upon generating a sale for ClickMagick, a commission will be sent as compensation for the sale of said product.
How can I join the ClickMagick Affiliate Program?
To join the ClickMagick affiliate program, simply fill out their application at this link: https://www.clickmagick.com/affiliates/?utm_source=getlasso

What is the commission rate for ClickMagick affiliates?
The commission rate for ClickMagick affiliates is 35% per sale, which means you will earn a 35% commission for each sale made through your unique affiliate link.
The rate applies to all products, presenting a lucrative opportunity for individuals who successfully promote ClickMagick products to their audience.
What happens if a customer returns a product I referred?
In most cases, it is possible that commissions for ClickMagick sales may be reversed. However, negotiating your contract with them can help prevent this outcome, which typically occurs after consistent sales have been demonstrated.

What if I don't have a website?
Having a website is necessary for achieving success as a ClickMagick affiliate.
Affiliate marketing traffic can be obtained through social media or email marketing, but it presents more challenges in terms of standing out among the competition.
I suggest considering learning how-to guides for starting a blog that can generate daily income, exploring Lasso as a potential resource, and considering the establishment of an affiliate marketing business.