Exclusive for those who purchase through me
If you know heard the Roadmap, and you want to get a little something extra, I'm going to give you the best Roadmap to Riches bonus available on the internet. If you're still unsure, you can also check out my full Roadmap to Riches Review.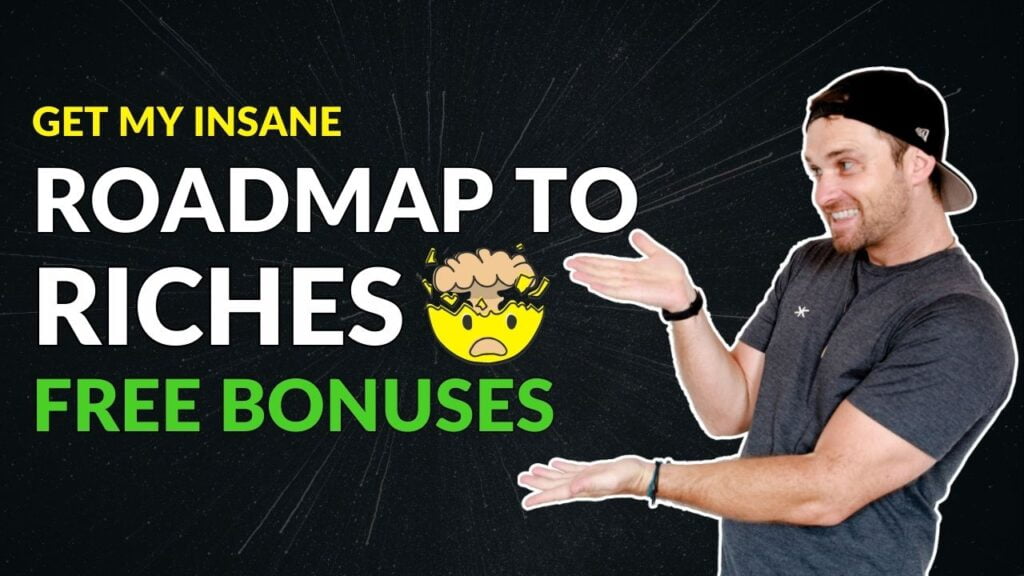 Roadmap to Riches Bonus Bundle
This Roadmap to Riches bonus was created for beginners in mind. It's also perfect for those wanting to resell using the Master Resell Rights and shorten the time frame from setup to profit.
One of my main talents is taking complex things, and making them simple. That's what you'll get with this bonus.
I've thought about exactly what will help you get success faster using the Roadmap to Riches, and I've come up with these items to help you achieve your goals. 
Note: This bonus will most likely have additional resources added to it over time too, so may look a little different from what is listed here
Common Question: How do I receive the Bonus Bundle?
Once you join the Roadmap to Riches here, you'll automatically be sent a list of instructions from me with all the steps you need to get setup, and get all of your bonuses listed.
You won't find a better bonus on the internet!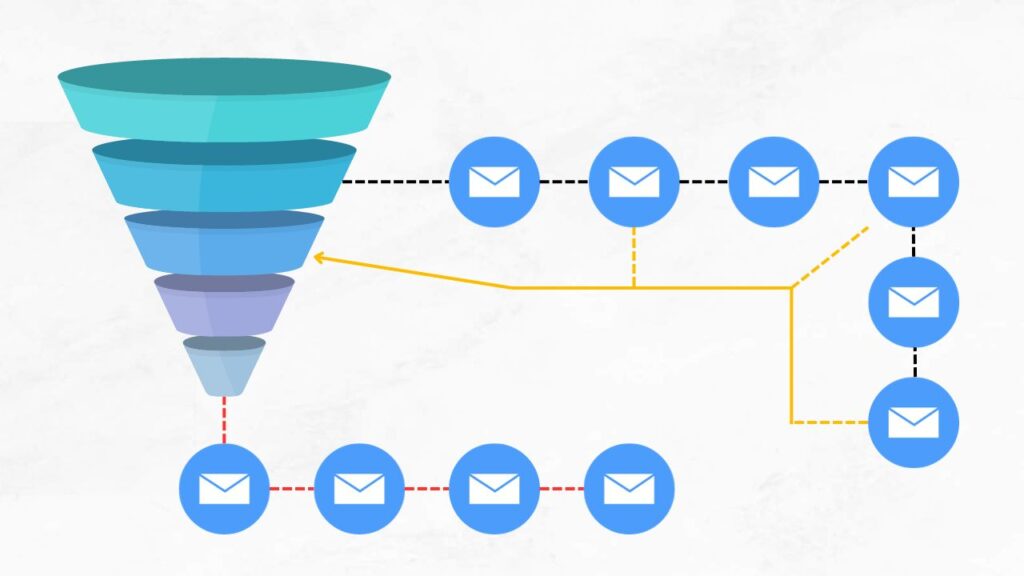 BONUS 1:

11x Step Funnel + Email Series
One of the most time consuming steps to getting setup with the Roadmap to Riches, is setting up the funnel and emails. This can usually take users between a day and a month to get setup.
This bonus funnel and email series will drastically help you reduce that step. In fact, if you sat down and followed the instructions, you could have this entire process setup in less than an hour.
11x Step Sales Funnel Template
Inside of the share funnel I have created for you, you'll get access to 11 pages that are necessary to sell the Roadmap to Riches. This can be installed into your account with 1-click.
Inside the funnel, you'll receive a:
Squeeze Page
Bridge Page (optional but recommended)
Sales Page
Checkout Page
Thank You Page
Terms and Conditions
Privacy Policy
Contact Page
License Page
Income Disclaimer
Invitation (for those with existing email subscribers)
Once you join, you'll be sent a list of instructions, one of them being a link to directly import this into your account. You will also receive a training video walking you through step-by-step how to set it up and make it your own.
After you have set up your funnel and started either creating content for organic traffic, or using paid advertising strategies, it's time to start emailing your brand new leads.
Failure to email your leads means only being able to convert on the front end. Having an email series, means getting more return for your effort or ad spend, all on autopilot.
Inside of the series, your leads will learn about the Roadmap to Riches, what's included in it, some of the results others online are getting, and hopefully inspire them to get started with the program through you.
You will also receive a video training on how to customise these to ensure you get the sale if they decide to purchase.
Step-by-step Video to Set It All Up
Once you have imported and customised the sales funnel template as well as the email campaigns, then it's time to connect and automate it all together using Automations and a Automation Workflow.
This will trigger when someone opt's in to your squeeze page, as well as trigger a different email series when someone purchases.
I also shot a quick video showing you how to use ChatGPT to create email campaigns specific to your audience and buyer persona, as well as give you some ideas how to use it for content ideas, and more.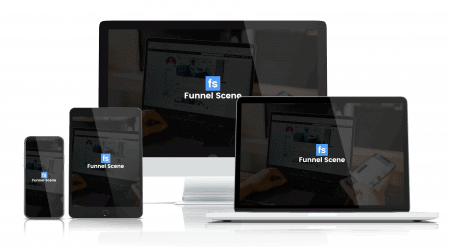 BONUS 2:

Systeme Accelerator Course
The Systeme Accelerator course is a perfect fit for the Roadmap to Riches members, as they teach you how to setup an online business using Systeme.io.
Systeme is a free to start platform with generous limits, so it's the perfect platform to build off.
Inside of this course you will learn:
How to get setup from zero
How to build funnels
How to build email sequences
How to build courses
How to setup webinar funnels
How to sell products
How to host an affiliate program
– Plus get access to my template library!
I was one of the early adopters of the platform so I created the full course on how to actually use it. Since then I've helped 500+ people get setup using Systeme inside of my Systeme Accelerator course.
This is a great bonus, and if you were to get the course outside of this Roadmap to Riches bonus, it would cost you $97.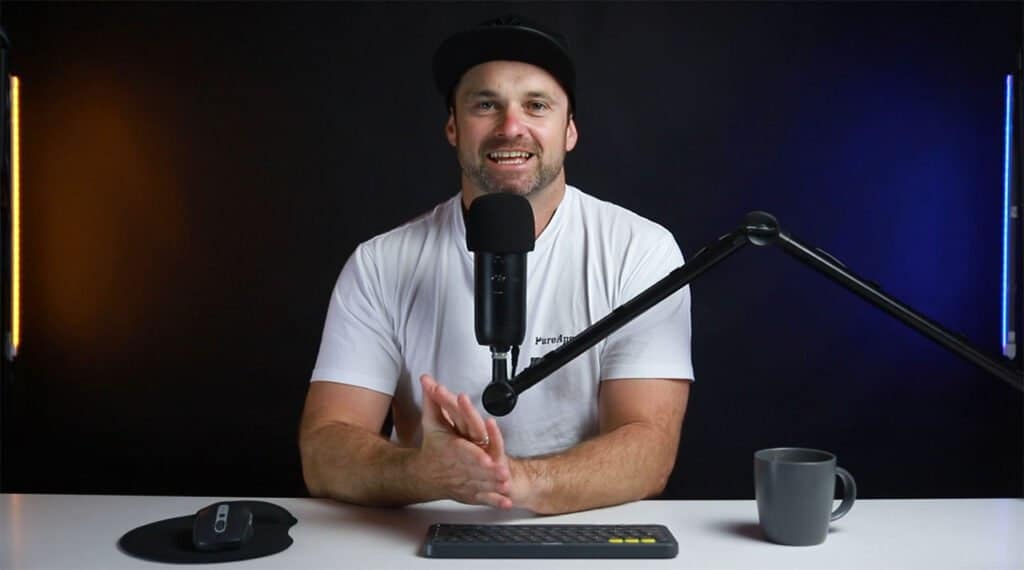 BONUS 3:

Training & Support From Me!
The funnel, emails and the course are great bonuses, but having actual support is going to be the big one that helps you get going.
Most other people who resell the Roadmap to Riches course will sell you the dream, then leave you high and dry when you need help the most.
My goal, is to make it as simple as possible for you to get setup and going, then have a clear direction of what you need to do next, to start seeing success.
And if you get stuck, just reach out and I'll get you back on track.
I don't offer this type of support anywhere, so you're getting an epic deal.
So what are you waiting for?
Frequently Asked Questions
How do I get access to the Roadmap to Riches bonuses?
Once you get started, you'll automatically be given access to the course, and given instructions to access the other bonuses mentioned in this page.
Do I need to have an active Systeme account to use the Roadmap?
Yes, you will be required to get a Systeme.io account. But don't worry, you can get free access here. No credit card required.
Do I get all future Roadmap bonuses? How will I stay informed?
Yes, you will! We will also update our purchasers via email about any additions to the bonuses. That way you stay informed! You can always opt out of the emails too.
Who is the Roadmap to Riches for?
The Roadmap to Riches is perfect for newbies to the digital marketing world, small businesses, course creators, those in Network Marketing, and really anyone who wants to take advantage of a massive opportunity.
Why do I offer these bonuses?
Great question. I've purchased courses before, and felt like I've had missing parts to it that I had to figure out on my own. It wasn't a great feeling. So instead, I try to provide as much additional content I can to those who support my work, to help them get results faster. It's a win for you as you get free additional content and resources, and it's a win for me as I get your business.
Where will I get support if I join?
Yes, you will get email, messenger, instagram, and eventually a community portal support.
Once I join, what is the first thing I should do
Once you join, you'll be sent a list of instructions from the suggested steps I would follow to get setup best and fastest possible!
I'm interested, but there's something stopping me
Exclusive:
Roadmap to Riches Bonuses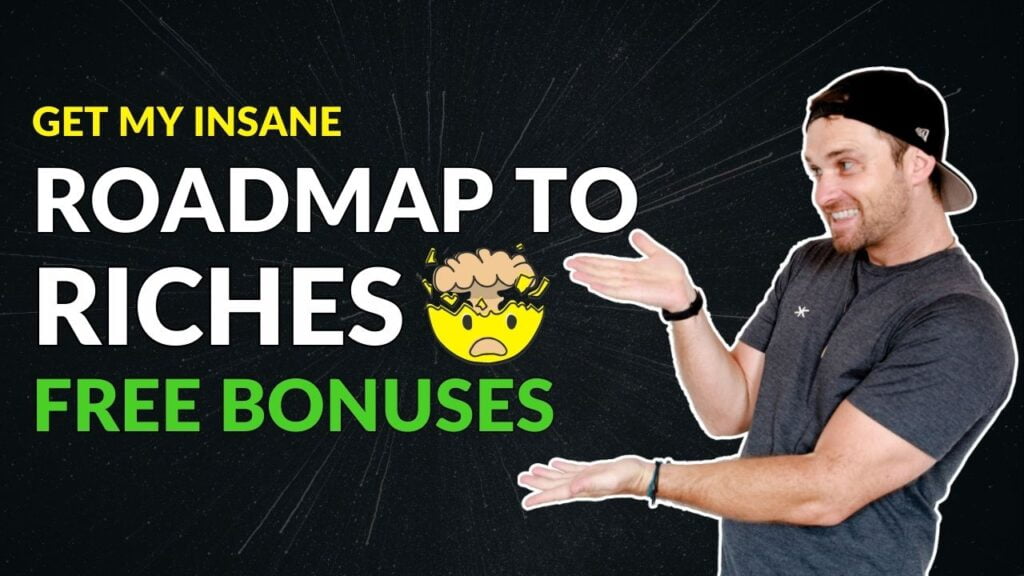 If you're thinking about getting the Roadmap to Riches, I've created a Roadmap to Riches Bonus bundle for those who want additional help and support to crush your goals!