In the ever-changing world of eCommerce, it is important to stay informed about the latest tools that can assist in effectively managing and expanding your online business.
If you are considering a new platform for your eCommerce business in 2023, you may be interested in evaluating whether GoHighLevel meets your requirements. Let's analyze its features and capabilities to determine if it aligns with your expectations.
GoHighLevel is an all-in-one marketing platform that provides a range of features including funnel and landing page builders, marketing automation, and customer relationship management (CRM).
Utilizing its tools can benefit various industries, including eCommerce, by enhancing online presence, managing customer relationships, and ultimately increasing sales.
It is important to mention that GoHighLevel is not specifically designed for large eCommerce stores. Additionally, certain features like blogging and course creation may not be as advanced as those available on dedicated platforms.
When considering GoHighLevel for your eCommerce business, it is important to assess its pros and cons to determine its compatibility with your specific needs.
This article analyzes the benefits and features of GoHighLevel for business owners. Continuing reading to gain a comprehensive understanding of why GoHighLevel is a valuable tool for entrepreneurs seeking to enhance their businesses.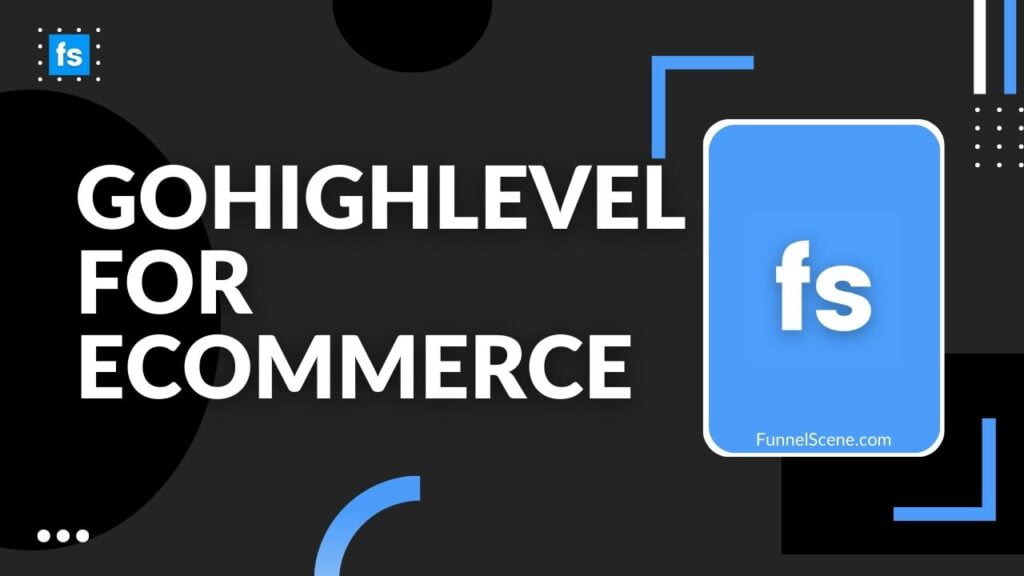 Can I Use GoHighLevel for E-Commerce Business?
GoHighLevel provides a product creation feature that enables users to create listings for their products and services. These listings can be utilized on web pages, including sales funnels, to streamline the sales process.
GoHighLevel may not be suitable for dedicated e-commerce stores because it lacks essential e-commerce tools like a shopping cart. Additionally, the product builder may not be advanced enough to efficiently create a large number of products.
Although GoHighLevel can be used to sell a single product or a product bundle, if your goal is to build a larger e-commerce business, it may be more beneficial to consider using a platform like Shopify.
It is important to note that GoHighLevel offers a direct integration with Shopify, allowing users to carry out specific marketing tasks within its platform.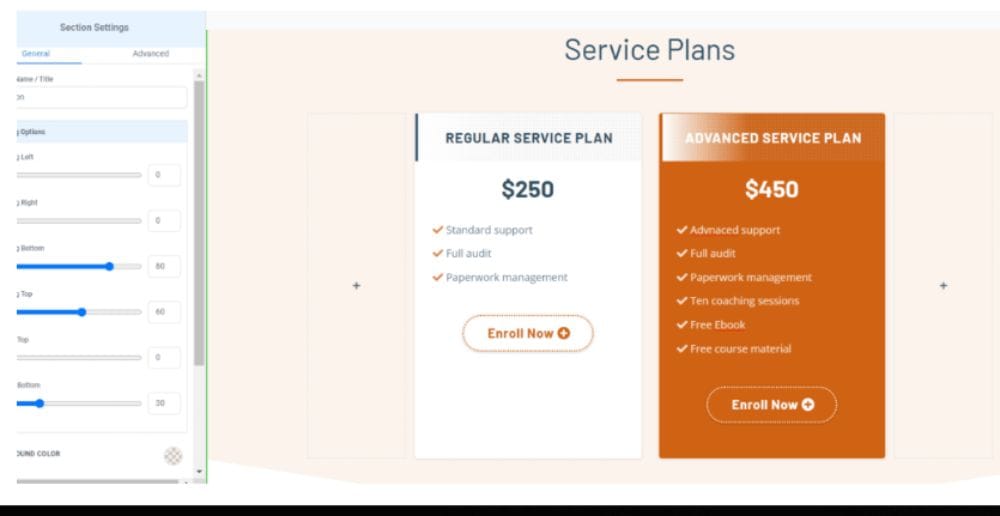 GoHighLevel is a platform that offers a comprehensive set of tools and resources for e-commerce businesses to enhance their online presence and achieve success. It provides a wide range of powerful features and integrations that can greatly benefit your business.
If you are interested in improving your business, it may be worth considering this option.
Many small businesses struggle with the overwhelming task of navigating through various marketing automation software options. GoHighLevel has carefully observed the evolution of software adoption and proposes a logical solution by integrating software and marketing agencies into a single, streamlined solution.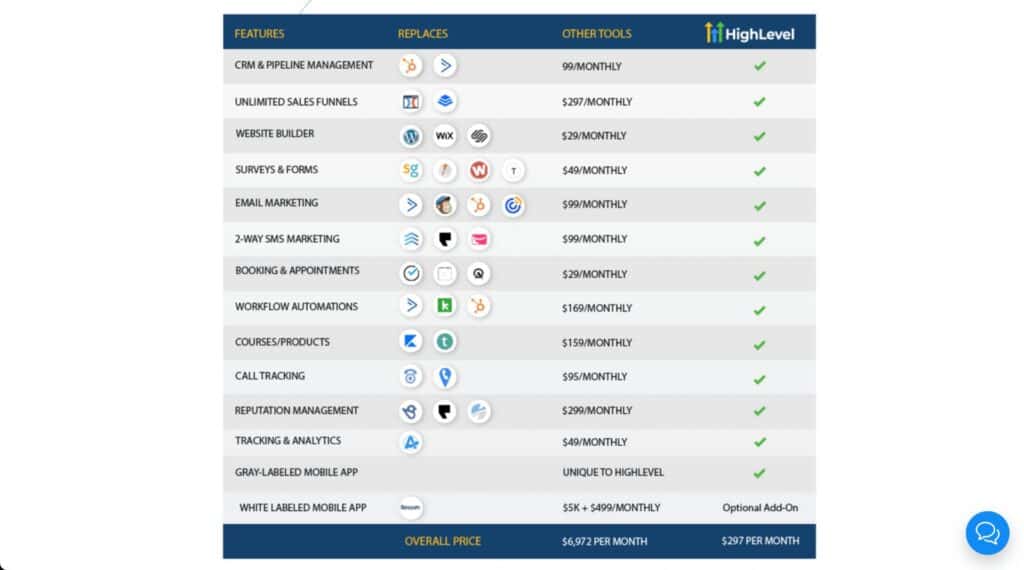 What are the advantages of GoHighLevel for eCommerce?
GoHighLevel offers efficient and customizable solutions that integrate top industry software capabilities for businesses, providing significant benefits for customers through accurate outcomes.
GoHighLevel offers agencies a range of automation capabilities, including form creation, survey creation, website building, landing page creation, membership site creation, and comprehensive CRM functionality. It also offers centralized two-way communication, along with features such as voice mail drops and SMS video answers.
Furthermore, it has the capability to automate calendar bookings for large sales teams, accurately monitor attribution from ads to customers, and automate the entire process using advanced triggers and evolving AI features.
GoHighLevel is a company that specializes in lead conversion and offers a reliable CRM solution that is designed for functionality, visibility, and customization.
GoHighLevel offers the ability to create appealing landing pages and websites. It seamlessly integrates into your sales funnel and enables you to replicate it for new clients within the same industry. It provides a comprehensive solution for marketers, offering a range of unique features designed to meet their specific requirements.
If you are in search of an efficient and fast method to:
Develop sales funnels and incorporate them into your marketing strategy.
Workflow automation is a process that streamlines and automates tasks.
Book and schedule everything easily with our innovative system.
Improve conversion rate.
Get the most out of your marketing.
GoHighLevel E-Commerce Solutions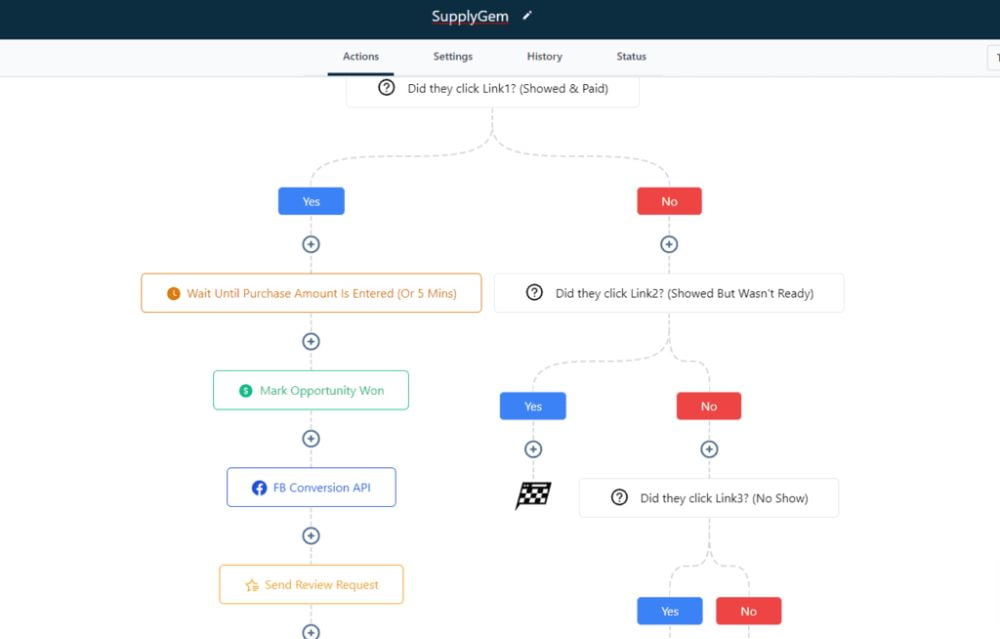 GoHighLevel is not designed for e-commerce, but it does offer the option to seamlessly integrate with a Shopify store.
This integration allows for the development of automated workflows that can decrease the frequency of abandoned carts.
As an example, if a customer leaves their cart, GoHighLevel can be instructed to send a reminder email after a designated period of time.
Automated responses can be sent when a customer places an order, along with follow-up communications after the order has been fulfilled. This can be an effective method for encouraging repeat sales, as GoHighLevel can be utilized for sending promotions or discounts.
Zapier facilitates smooth integration between various e-commerce platforms like ThriveCart or WooCommerce and the GoHighLevel platform, simplifying the process of incorporating e-commerce customers into your marketing campaigns.
GoHighLevel is suitable for individuals or clients who have one product to sell, as it offers a user-friendly process for creating a product listing and adding it to a sales funnel order form. Additionally, GoHighLevel also supports the sale of multiple products as a bundle.
GoHighLevel is a platform that is suitable for subscription-based products. Furthermore, if your product happens to be a course or membership site, it provides features that enable you to create, host, and sell an unlimited number of courses.
How Can GoHighLevel Benefit E-Commerce Businesses?

One of the main advantages of GoHighLevel for e-commerce businesses is its effective workflows and automation features. By utilizing the platform in conjunction with an e-commerce store, you can generate a higher number of leads and distribute promotions, discounts, and offers through automated marketing campaigns.
GoHighLevel can be utilized for reducing abandoned cart instances, promoting repeat sales, showing appreciation towards existing customers by offering discounts, and raising awareness about sales events and promotions.
Create Products in GoHighLevel
Users have the ability to create products on GoHighLevel and accept payments, but this feature may not be suitable for e-commerce sites due to its basic functionality.
The purpose of the GoHighLevel product creator is to establish items that you intend to sell through your sales funnels or websites.
To sell an e-book, one can create a product listing to inform GoHighLevel of the pricing details for customers' purchases. The same can be done for a subscription-based service by adding it to the order form.
This feature is compatible with both physical and digital products. However, it is not suitable for creating a large number of listings as the platform does not support a shopping cart feature. As a result, customers can only purchase one product at a time.
Use GoHighLevel Funnels to Sell Products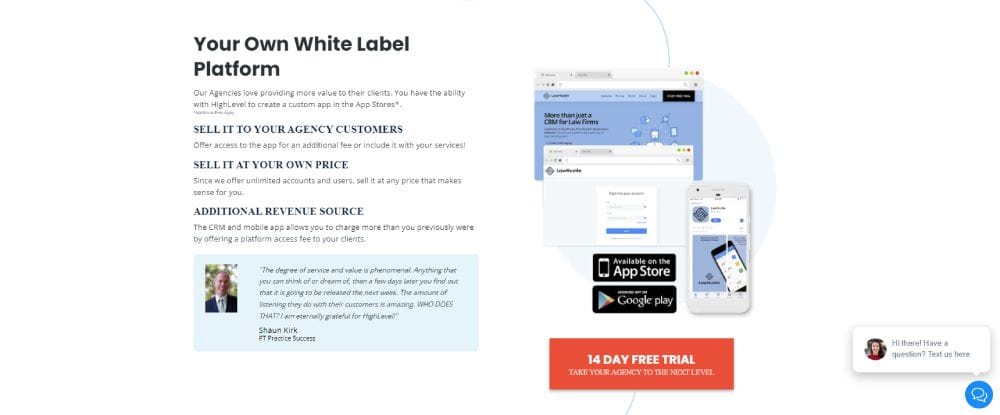 The main purpose of these products is to incorporate them into your sales funnels.
The product creation feature of GoHighLevel is designed to be effective for creating funnels that focus on selling a single product and a few upsells, which is a commonly used strategy.
The product listing can be included on various platforms such as the order form, sales funnel, landing pages, and websites.
The product pages can be customized with unique background images and other graphics, as well as text and HTML elements. This allows you to create a unique experience for customers.
The ability to create a shopping cart is also included in the product creation feature. This makes it easy for customers to add items to their cart and proceed through the checkout process quickly and easily.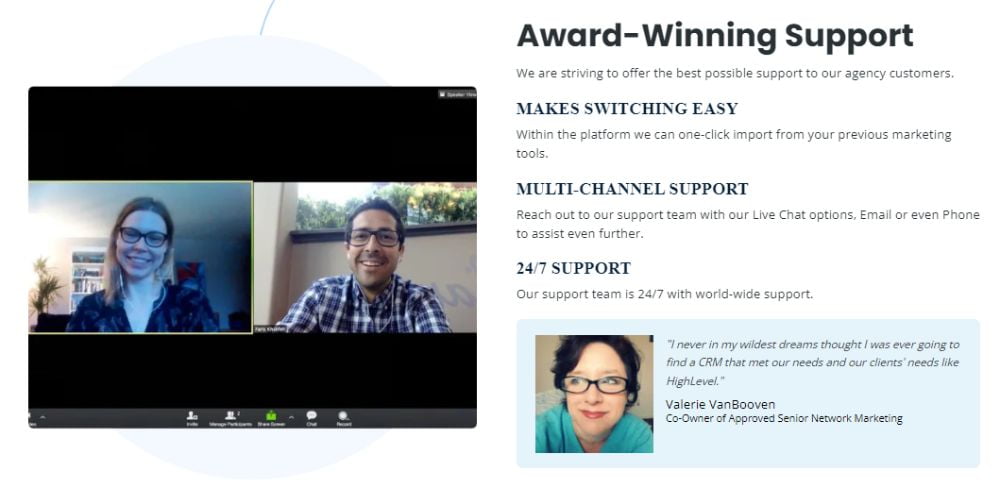 eCommerce and GoHighLevel
For ecommerce business owners, GoHighLevel is a valuable platform that can significantly enhance your online presence. Its wide range of tools and features enable you to effectively manage and optimize your ecommerce potential, ultimately leading to increased online sales.
One of the main advantages of GoHighLevel for ecommerce is its funnel and landing page builder. These user-friendly tools allow you to create personalized sales funnels designed for your specific audience and products, assisting you in increasing traffic and improving conversion rates.
Using GoHighLevel has the advantage of providing marketing automation features.
Unleash the boundless potential of email marketing with our revolutionary platform! Masterfully create and command captivating campaigns, effortlessly track user behavior, and strategically segment your customer base. Ignite exhilaration, captivate your audience, and skyrocket sales with laser-focused promotions that always hit the mark!
Take your ecommerce business to new heights with GoHighLevel's game-changing CRM that effortlessly handles customer relationship management!
The CRM system allows for efficient management by handling support tickets, addressing customer issues, and tracking customer interactions.
In addition, GoHighLevel's multi-client management capabilities make it well-suited for agencies that work with multiple ecommerce clients.
You have the ability to handle multiple client projects from one dashboard, allowing you to allocate resources, assign tasks, track progress, and measure success effortlessly.
Utilizing GoHighLevel for ecommerce can potentially enhance the performance of your online store.
The platform offers a comprehensive funnel and landing page builder.
Providing effective marketing automation capabilities.
Providing you with a reliable CRM system for efficient customer management.
Allow agencies to manage multiple clients.
Why is GoHighLevel Good for eCommerce
GoHighLevel offers a range of features that specifically cater to the requirements of eCommerce businesses. One notable feature is its all-in-one marketing platform, which effectively streamlines various tasks, providing a simplified and efficient approach to managing and expanding your online sales.
Additionally, the funnel and landing page builder can aid in optimizing your website, increasing the chance of capturing leads and converting visitors into customers.
An additional benefit of using GoHighLevel for eCommerce is its marketing automation capabilities. Through this feature, you can establish workflows for your marketing campaigns and automatically respond to customer actions.
By utilizing this all-in-one platform, you can effectively send out personalized promotions, discounts, and other offers, ultimately enhancing customer retention. Additionally, this platform saves time and enhances customer engagement.
GoHighLevel also offers a comprehensive CRM system that helps in the management of customer relationships. With this effective tool, you will have complete access to detailed insights into the interactions between your customers and your business.
These insights can help improve customer support and guide informed decision-making based on data, which can contribute to the growth of your business.
GoHighLevel is a great option for eCommerce businesses in various industries.
Customize the platform to suit your needs and make the most of all its tools and features.
Here is a brief summary of its features to improve understanding:
Funnel and landing page builder: Create web pages that are designed to maximize lead generation and drive sales.
Marketing automation: Automate your marketing for better results.
CRM: The tasks include managing customer relationships, tracking interactions, and making decisions based on data.
Flexibility: You can customize the platform to align with the specific needs and goals of your eCommerce business.
GoHighLevel offers a wide range of benefits for eCommerce businesses. It provides a variety of features, automation capabilities, and customizable design options that can help improve online presence, boost sales, and enhance customer engagement.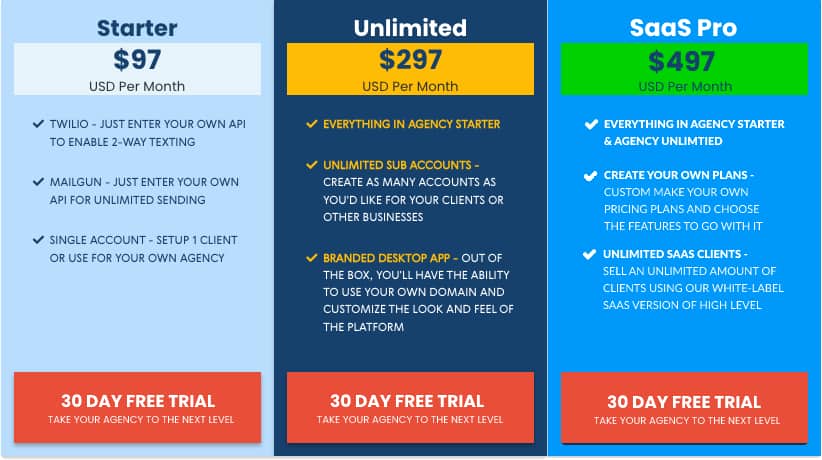 When considering GoHighLevel for your eCommerce needs, it is essential to have a thorough understanding of the different pricing options available.
Discover the perfect pricing plan for your needs with GoHighLevel: unleash unlimited potential with the Unlimited Account or kickstart your journey with the Starter Account.
Starter:
$97/month
There are various tools available.
Bring leads to a close.
Book online now!
One account.
Unlimited:
$297/month
All in Starter.
Combine everything.
Unlimited sub-accounts.
Unlimited users.
GoHighLevel is a platform that can enhance the efficiency and effectiveness of your eCommerce business. It enables you to maintain high quality in your marketing campaigns and client interactions, simplifies complex marketing processes, and facilitates effective lead nurturing.
Investing in GoHighLevel can provide a cost-effective solution for your marketing budget, maximizing your return on investment.
The CRM system includes various features that assist in the management of customer relationships and the enhancement of customer lifetime value.
GoHighLevel is a recommended option for creating effective sales funnels.
Its funnel builder and landing page builder are designed for optimal functionality, visibility, and conversion rates, assisting your eCommerce business in attracting and retaining customers.
In conclusion, selecting GoHighLevel for your eCommerce endeavor has the potential to enhance your marketing strategies, improve lead conversion rates, and ultimately foster business growth.
Frequently Asked Questions
Can GoHighLevel Be Used for E-Commerce?
Although GoHighLevel allows for product creation and sales, it does not function as an e-commerce site builder and lacks essential tools and features for e-commerce, including a shopping cart function.
What Features Does GoHighLevel Have for E-Commerce?
GoHighLevel allows you to create product listings and add them to order forms for sales funnels, websites, and landing pages. However, it is important to note that GoHighLevel is not designed for full-scale e-commerce and does not offer the same functionality as dedicated e-commerce providers like Shopify.
Does GoHighLevel Have Built-in E-Commerce Functionality?
At present, GoHighLevel does not offer e-commerce functionality.An option to consider is the integration of GoHighLevel with Shopify, as it has the potential to reduce instances of abandoned carts.