GoHighLevel is a powerful marketing automation platform that offers a wide range of features to help businesses streamline their marketing efforts. One of the key features of GoHighLevel is its ability to create stunning and effective landing pages. In this article, we will explore some examples of GoHighLevel landing pages and how they can benefit businesses.
Before we dive into the examples, let's first understand the importance of a landing page. A landing page is a standalone web page that is specifically designed to convert visitors into leads or customers. It is often used in digital marketing campaigns to drive traffic and capture valuable information from potential customers. A well-designed landing page can significantly increase conversion rates and ultimately contribute to the success of a marketing campaign.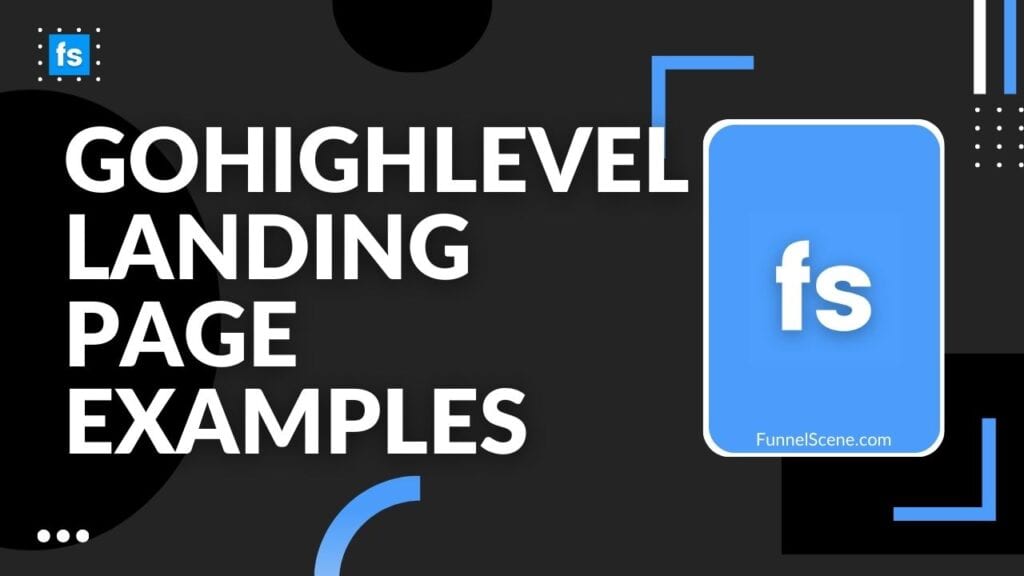 GoHighLevel has pioneered a model of partnering with industry experts. This allows them to focus on innovation and solving challenges for agencies and small businesses. They have created an effective and efficient ecosystem with impressive results. Marketing agencies can provide clear direction on features that make a difference, leading to excellent outcomes for clients. This has significantly extended client retention rates from 6 weeks to well over 12 months.
GoHighLevel offers a variety of pre-made sales funnels, landing page templates, and automated SMS & email follow-up campaigns for new users. Some examples of pre-made campaigns include Attorneys, Chiropractors, Dentists, and Pest Control. This makes duplicating campaigns for new clients fast, simple, and able to be outsourced to your virtual assistant.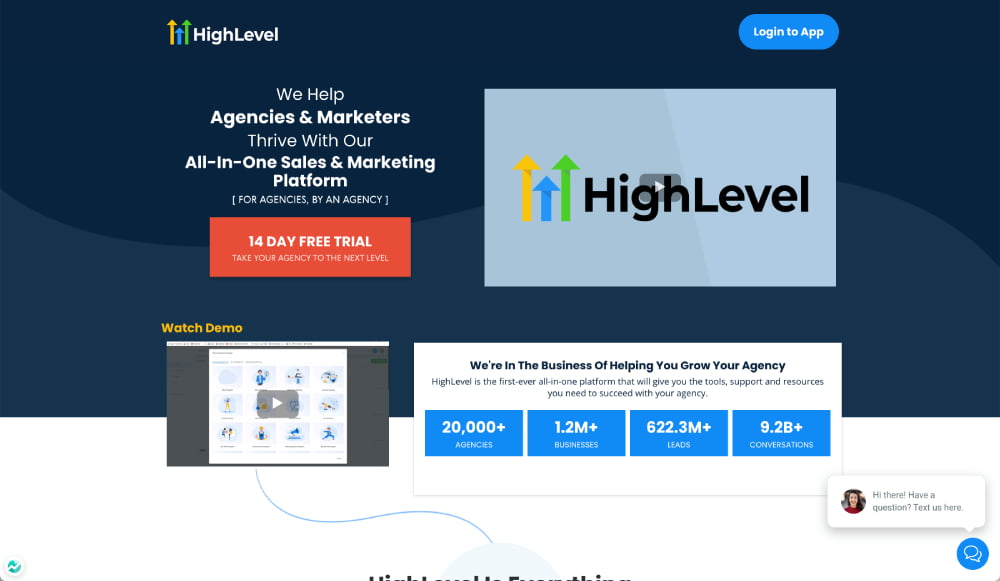 How To Create A Landing Page
Creating a landing page is a straightforward process, but if you want to build a successful page, you will need the following:
A drag-and-drop landing page builder with advanced features.
An intriguing headline to captivate your visitors.
The use of high-quality visuals can be effective in capturing attention.
The landing page copy enhances the value proposition.
There are online forms available to capture visitor's information.
Using social proof can enhance your credibility.
If you have a limited amount of time, utilizing a pre-made landing page template can be a time-saving and efficient option.
By incorporating the necessary components, one can construct landing pages that successfully capture visitors and convert them.
Landing pages are often designed with a simple and minimalist aesthetic, utilizing white space and larger fonts to effectively communicate messages and guide the target audience towards taking action.

Kevin Ward is a professional in the field of real estate, with expertise in speaking, coaching, and writing.
One of his companies is YesMasters, which provides courses, coaching, and events. Additionally, he has developed the YesMasters website using GoHighLevel.
The website features a navigation menu that offers options for purchasing the products.
The website also includes a blog section where you can access articles on WordPress. After reading the articles, you can return to the main site.
Additionally, free product downloads, including books, are offered by him as lead magnets. To receive these products, customers are required to enter their contact information using a GoHighLevel template.

Party Center Software provides party planning software to businesses in need of specialized solutions.
To assist in the sale of their software, they provide individual demonstrations to clients.
A one-page lander has been created on GoHighLevel that showcases their offer, provides a phone number for support, features customer testimonials, and includes a call to action.
To schedule a demo, select the preferred date and time, and then provide your information to book it.Party Center Software has utilized the platform's features to successfully gather their lead's information and arrange a sales call.

Chirp is a retailer that sells back and neck relief equipment, including popular items like yoga wheels and rollers.
Chirp provides an extended warranty to its customers, allowing them to file a claim with a form built on GoHighLevel if the product is defective.
The form consists of multiple fields, such as contact information, product details, shipping address, and batch numbers, all on a single page.
This demonstrates the versatility of GoHighLevel, as it can be utilized by various businesses and for different purposes, not just limited to lead generation and appointment setting.

Premier Research Labs has created a landing page where potential customers can claim their offer and schedule a call with the company.
The GoHighLevel-designed page includes a calendar that displays available call slots for leads to choose from.
Once the booking process is completed, the call confirmation will be automatically added to the company's calendar.The page's footer also provides access to its policy pages for prospective customers.

Get in on the action with Prestige Labs, the top-notch supplement company in the United States, offering an unbeatable affiliate plan as part of its killer marketing program.
This refers to a compensation structure in which individuals receive a commission for each sale they refer to the company.
To become an affiliate, you can submit an application on the landing page, which is created using GoHighLevel.
The page includes information and features, which are as follows:
Customer reviews
The payment structure for affiliates.
Payment information
Need assistance.
Complete the form.
This was added with the platform's easy-to-use editor.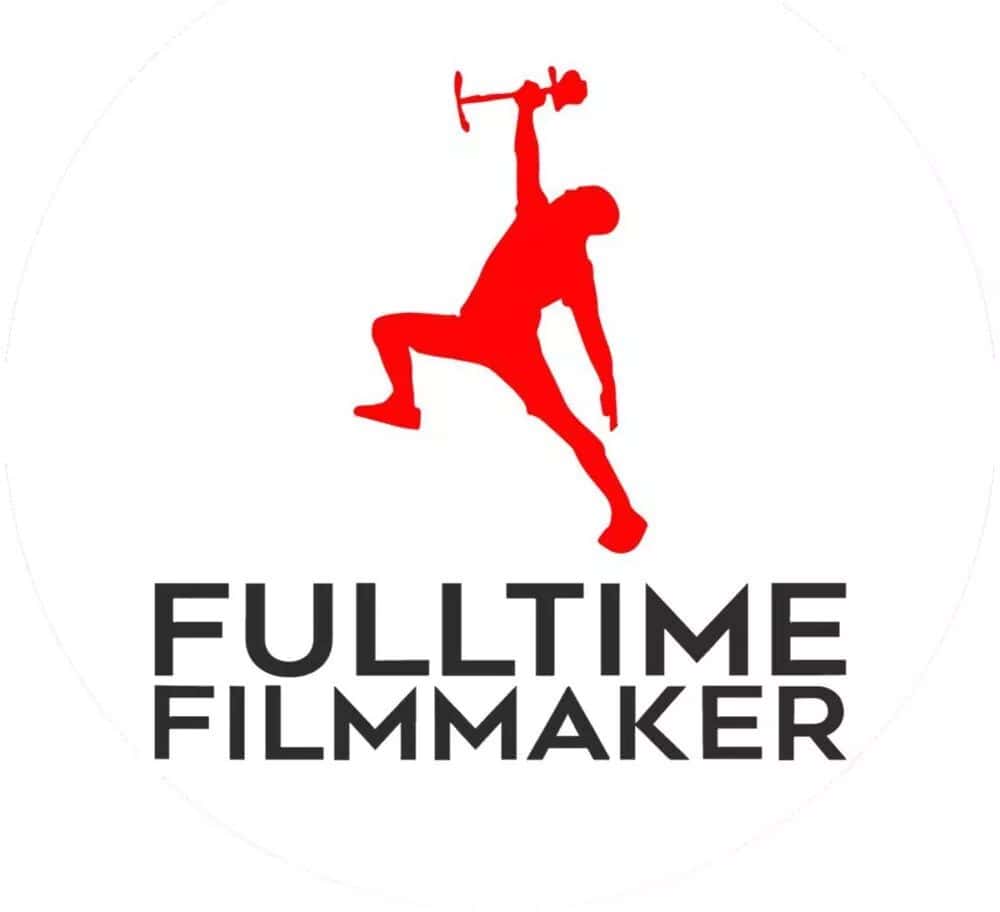 Full Time Filmmaker is an online film school that provides education on equipment, editing, and videography.
They accomplish this by utilizing GoHighLevel to sell a variety of online courses and memberships.
The platform allows users to create, host, and sell courses and membership sites.
The Full Time Filmmaker sales page provides a membership program that is priced at $997. By becoming a member, you will gain access to over 500+ videos available within the portal.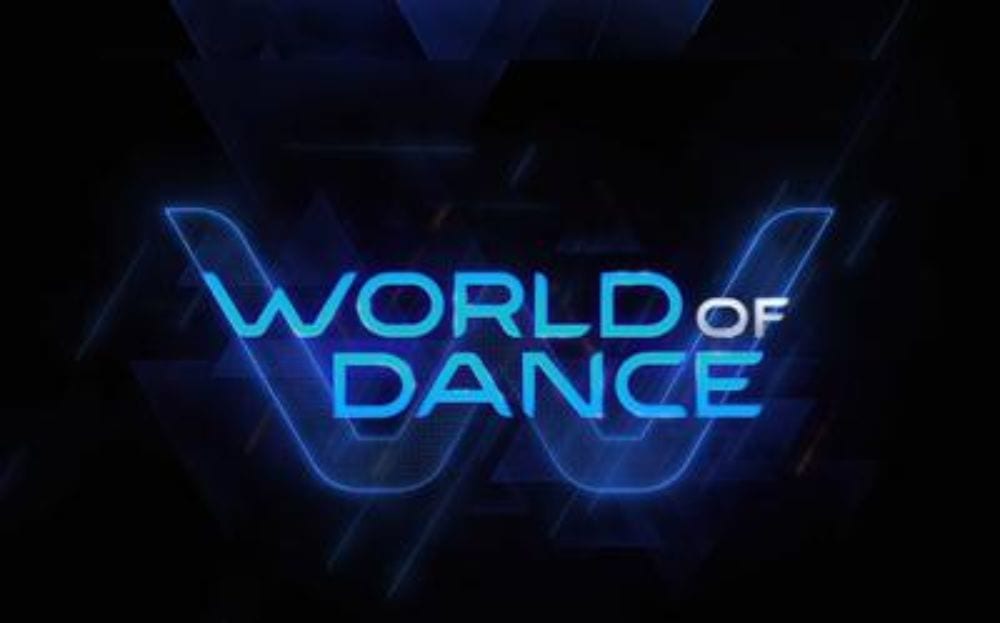 World of Dance is promoted as the largest urban dance competition globally.
Dancers are required to participate in auditions and thus need studios to accommodate them.
The GoHighLevel landing page provides information on how dance studios can become a World of Dance partner and audition for the finals.
The video on the page explains the benefits of hosting auditions. To apply, individuals must complete the form.

Paul Davis has created a landing page on GoHighLevel to promote his emergency clean-up company for both residential and commercial properties.
The page contains various elements such as images, text, lists of services, and an embedded video for potential customers to access.Customers are encouraged to call his number for more information.
These are just a few examples of the types of landing pages you can create using GoHighLevel. The platform offers a wide range of templates, customization options, and integrations to cater to the specific needs of your business. Whether you are looking to generate leads, promote an event, sell a product, or drive app downloads, GoHighLevel has the tools and features to help you create effective landing pages that convert.
Landing pages are a crucial component of any digital marketing campaign, and GoHighLevel provides businesses with the tools and capabilities to create stunning and effective landing pages. With its user-friendly interface and extensive features, GoHighLevel makes it easy for businesses to design, customize, and optimize landing pages to drive conversions and achieve their marketing goals. So, why not give GoHighLevel a try and see how it can elevate your marketing efforts?
Frequently Asked Questions
What Are the Best GoHighLevel Landing Page Examples?
There are different examples available for different purposes. For lead-generation landing pages, Premier Research Labs is a good option; for affiliate programs, Prestige Labs is recommended; for courses and memberships, Full Time Filmmaker is a popular choice; and for software sales, Party Center Software is a reliable option.
Can I See Real-Life GoHighLevel Landing Page Examples?
Some resources for reference include Yes Masters, the World Dance Partner Application, and Premier Research's contact form.