Email marketing continues to be a highly effective method for reaching and engaging with target audiences. As digital marketing evolves, businesses are consistently seeking tools and platforms to streamline and improve their email marketing strategies. GoHighLevel Mailgun is a platform that has become increasingly popular among digital marketers.
GoHighLevel Mailgun is an email marketing solution that provides a range of features to enhance and streamline your email campaigns. Regardless of your level of expertise, this platform can greatly improve your email marketing strategy.
If you use GoHighLevel or are considering signing up, you will require an email delivery tool to send bulk emails to your clients.
A tool like Mailgun can be useful in this situation.
HighLevel does not have the capability to deliver bulk emails as it is not an SMTP. However, you can easily connect HighLevel with an SMTP service like Mailgun to fulfill that functionality.
Mailgun is a popular SMTP option that is known for its ease of use and affordability. It offers a 30-day free trial, which allows you to send up to 5,000 emails per month.
This article provides a detailed guide on how to set up Mailgun with GoHighLevel.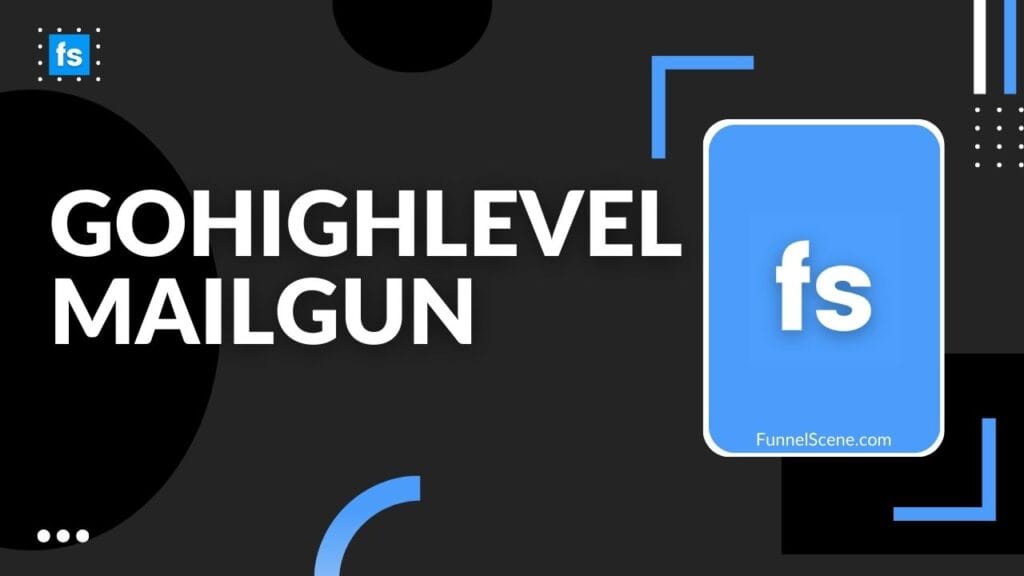 Mailgun is an email delivery service that provides businesses with an email application programming interface (API) and features for sending bulk emails, receiving, and tracking email campaigns. It offers a wide range of APIs that can be seamlessly integrated with various web and mobile applications, facilitating efficient communication and email message delivery.
Mailgun utilizes sophisticated algorithms and monitoring tools to guarantee the delivery of emails to recipients' inboxes, preventing them from being flagged as spam. This enhances the probability of email campaigns reaching the intended audience and ultimately enhances overall engagement rates.
Can You Integrate Mailgun With HighLevel?
Mailgun can be integrated with HighLevel.
By integrating both platforms, users can utilize the bulk email automation and tracking features of Mailgun, along with the advanced sales and marketing tools of HighLevel, through a simple process that requires minimal effort.
Mailgun Pricing - How Much Does Mailgun Cost?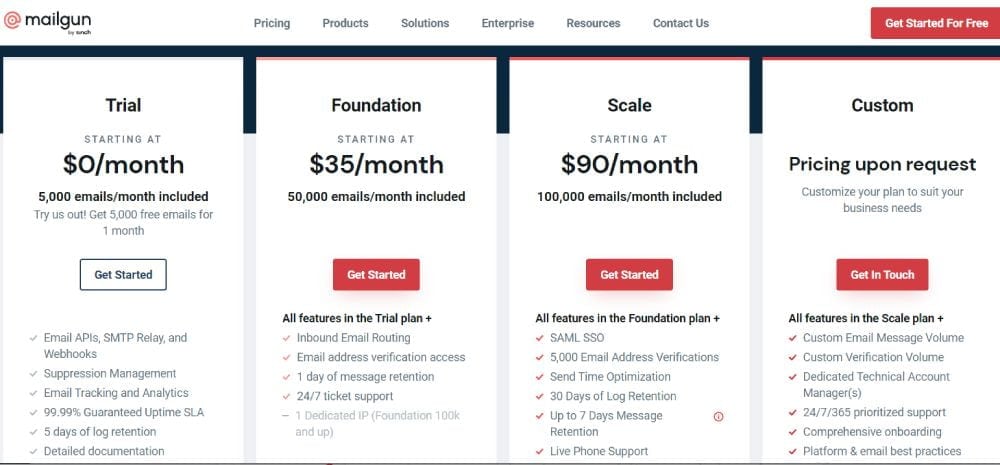 Mailgun offers different pricing options for businesses and also has a 30-day free trial that allows users of HighLevel platform send up 5,000 emails per month, which is usually enough for most users starting out.
For just $35 a month, our Foundation Plan offers an incredible 50,000 emails, while our Scale Plan, priced at $90 a month, lets you soar with a whopping 100,000 emails per month!
The paid tiers offer higher volumes and additional features, such as email validation and dedicated IPs.
Mailgun offers custom pricing plans with dedicated support and advanced features for businesses with complex email delivery needs. These plans can be customized to meet the specific requirements of the business, providing the most value for their investment.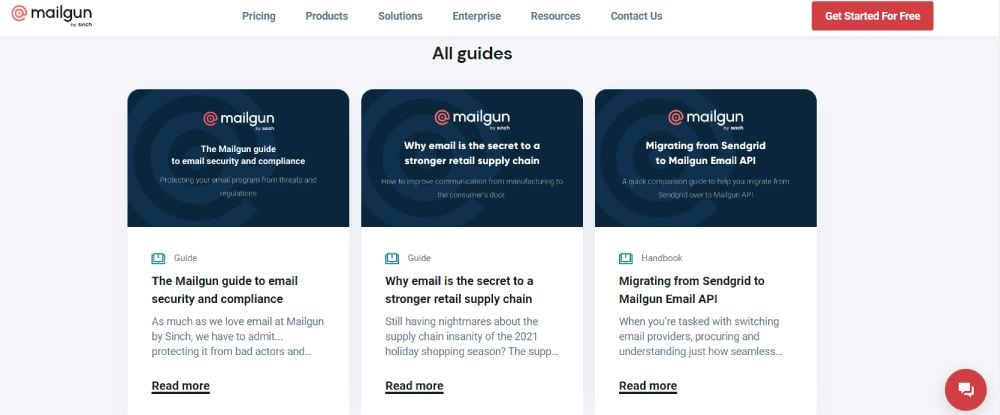 Step By Step Instructions For GoHighLevel Mailgun Setup
Step 1: Sign up for Mailgun
To get started, you can create an account on Mailgun's website.
Please fill out the sign-up form with your complete name, email address, password, and any other required information. Also, please provide your payment details and select a preferred plan.
Step 2: Verify Your Email Address
Get ready for an electrifying experience! Keep an eagle eye on your email inbox for a game-changing verification email from Mailgun. Just click on that captivating verification link and witness the magic as your email address springs to life!
Step 3: Add Your Domain to Mailgun
After verifying your email address, you can log in to your Mailgun account and go to the "Sending" tab.
To add a new domain, click on "Add New Domain" and enter your domain name. You have the option to set up either your main domain or a subdomain with Mailgun.
Prior to establishing the primary domain, it is essential to verify that it is not currently in use with G Suite or any other email provider. As an illustration, if your domain name is "company.com," you have the option to create a subdomain by adding any word preceding the domain name, like "mail.company.com," "reply.company.com," or "support.company.com."
Please make sure to set up your domain or subdomain under the US (not EU) and click "Add domain" when you have finished.
Step 4: Add DNS Records to Your Domain
Now, you need to access your DNS records based on the domain provider and add the five DNS records given by Mailgun.
To properly add the DNS records, follow these steps.
To set up your domain, use MXTOOLBOX to look up your domain name without including "http://" or "https://" at the beginning.
Upon conducting a search for the domain name, the tool will disclose your DNS hosting provider. Please refer to the bottom note for further information.
Unlock the gateway to DNS records by entering the realm of your provider's website.
Once you have found the DNS records section, kindly include the five DNS records that have been provided by Mailgun.
Step 5: Find and Add the Mailgun API Key To GoHighLevel
After adding the DNS records, it is important to verify that everything is set up correctly and obtain the Mailgun API Key. To locate the API key, simply log in to your Mailgun account and navigate to the "API Keys" tab. From there, you can copy the API key that is provided.
To access the email services in your GoHighLevel account, navigate to the "Settings" tab and click on "Email Services." Then, click on "Add Service" and select "Mailgun" from the list of integrations. Finally, copy and paste the API key into the designated "API Key" field.
Step 6: Send a Test Email
After adding the API key, a test email can be sent for verification purposes. Access the "Conversations" tab in GoHighLevel and create a new conversation. Include your email address as the recipient and click on "Send."
Receiving the email in your inbox indicates a successful setup of Mailgun with GoHighLevel.
Should You Use Mailgun With GoHighLevel?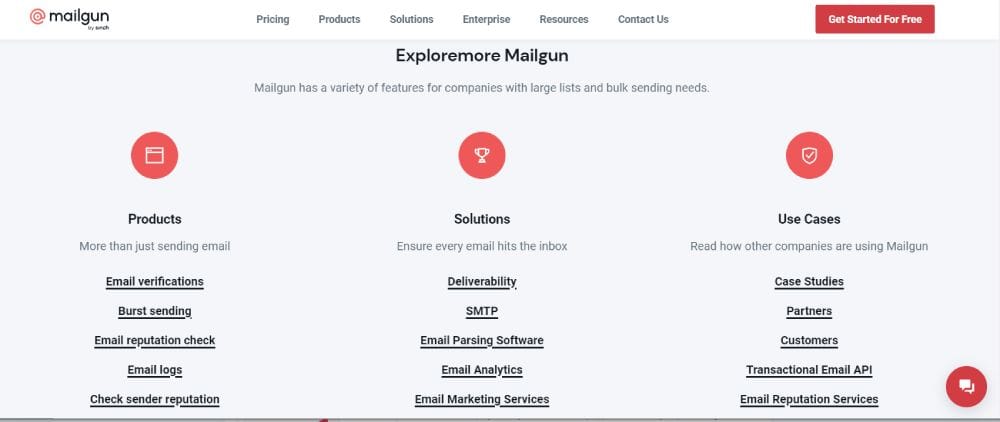 If you want to deliver emails with HighLevel, using an SMTP service like Mailgun is a reliable option.
The process of setting up Mailgun with GoHighLevel can be completed easily in a few steps, as mentioned above.
Mailgun offers a 30-day free trial with reliable deliverability, enabling the sending of up to 5,000 emails per month without any charges.
By following the provided step-by-step guide, users can set up Mailgun and begin utilizing it for efficient email campaigns. If any issues arise, support from Mailgun or GoHighLevel is available for assistance.
Is There an Alternative to Mailgun?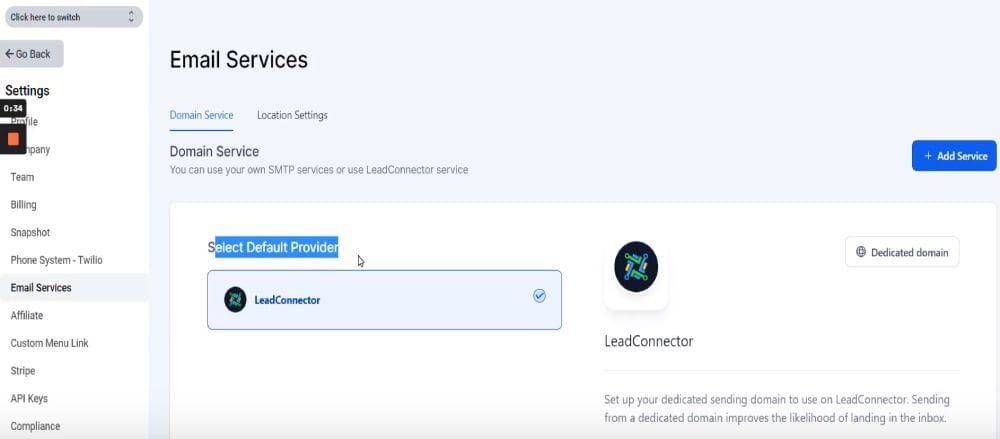 If you prefer, you can still use Mailgun. However, there is another option available. GoHighLevel has recently launched its own direct email service called LC – Email. This service eliminates the requirement of setting up and using a third-party provider.
When creating an account with GoHighLevel, it automatically selects LC – Email as the default option.
Setting up this service is simplified as you do not need to create accounts with any third-party providers. Simply add the desired domain name, and the service will become accessible.
According to GoHighLevel, LC – Email is more cost-effective than many other SMTP providers, as it charges $0.675 per 1,000 emails, whereas Mailgun charges $0.80 per 1,000.
GoHighLevel Mailgun is a robust email marketing platform that offers a range of features designed to simplify and enhance your digital marketing efforts. From seamless integration with other marketing tools to advanced automation and personalization capabilities, this platform equips you with everything you need to create successful email campaigns. So, if you're looking to take your email marketing strategy to new heights, GoHighLevel Mailgun is definitely worth considering.
Frequently Asked Questions
How Do I Link Mailgun to GoHighLevel?
To link your Mailgun account to GoHighLevel, simply copy the API key and paste it into the GoHighLevel platform after creating an account with Mailgun.
What Is a Mailgun Domain Name?
A Mailgun domain name is a domain that is used for sending and receiving emails. It can be customized for email purposes, such as using replies.mycompany.com or mail.mycompany.com.
What is LC – Email?
LC – Email is an email service offered by GoHighLevel within its platform, eliminating the necessity of subscribing to and utilizing a third-party email service provider like Mailgun.