GoHighLevel offers an upgrade option called "SaaS Mode" which allows users to white-label their platform and resell it under their own brand. However, obtaining accurate information about this product online can be challenging. In this post, I will provide a comprehensive breakdown of GoHighLevel SaaS mode, its target audience, its value for money, and whether upgrading your HighLevel account is recommended.
The GoHighLevel SaaS Mode offers an extra source of income for agencies.The SaaS business model enables agencies to enhance their revenues and generate a consistent income flow.
This article will explore the features and benefits of the GoHighLevel SaaS mode, demonstrating how it can positively impact your digital marketing agency.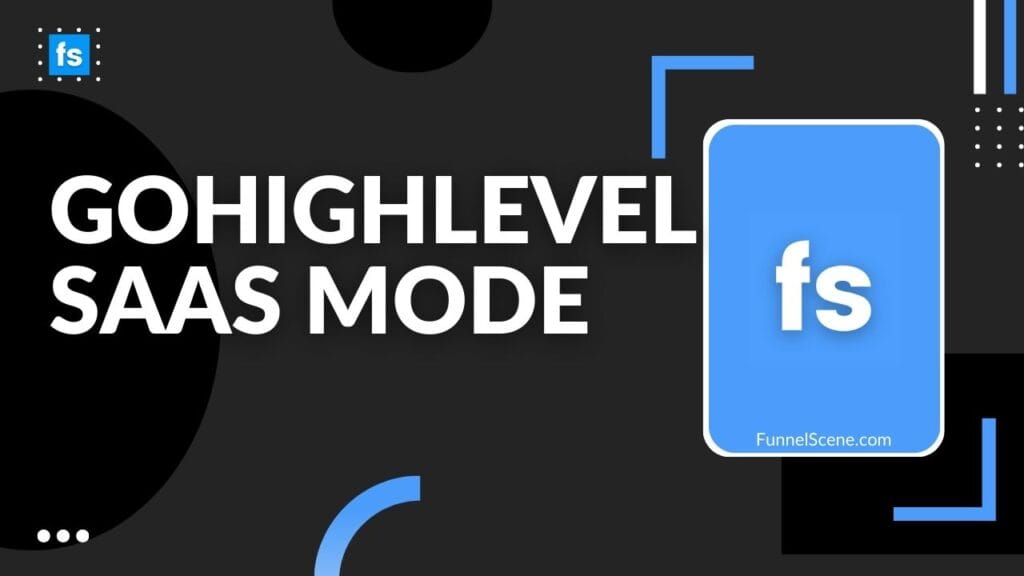 Before we discuss the specifics of HighLevel SaaS mode, it is necessary to provide a general overview of the term SaaS.
SaaS stands for Software-as-a-Service, which involves the provision of web applications in exchange for a recurring fee.
These web apps/platforms are hosted in the cloud and can be accessed through any web browser. There is no need to download or meet any special software requirements in order to use them. Simply pay the subscription fee, and depending on the plan you choose, you will have access to all or some of the available features.
This category includes numerous well-known e-commerce platforms, site builders, and landing page builders, such as Shopify, Wix, and Leadpages.
HighLevel is a company that provides software as a service (SaaS).
If your business or digital marketing agency requires software that provides the capabilities listed, you have the option to create a HighLevel account and select one of its available plans.
Collect, track, and convert potential customers.
Analyze different statistics pertaining to business.
Automate workflows, email, and marketing campaigns for improved efficiency.
Generate sales funnels.
Interact with your audience and beyond.
After signing up, users will have access to the software developed by HighLevel, which can be integrated with third-party software.
A SaaS business solution like HighLevel offers various advantages, including the following top three:
Convenience – The platform performs the majority of the work for you; all you need is internet access and a basic understanding of how to utilize it.
Simple setup – There is no complex configuration process involved when self-hosting a website, for instance.
Reduced costs – Save your money! Forget about paying for software development, maintenance, or servers to host your app.
Next, let's explore the HighLevel SaaS mode and how it differs from its current state.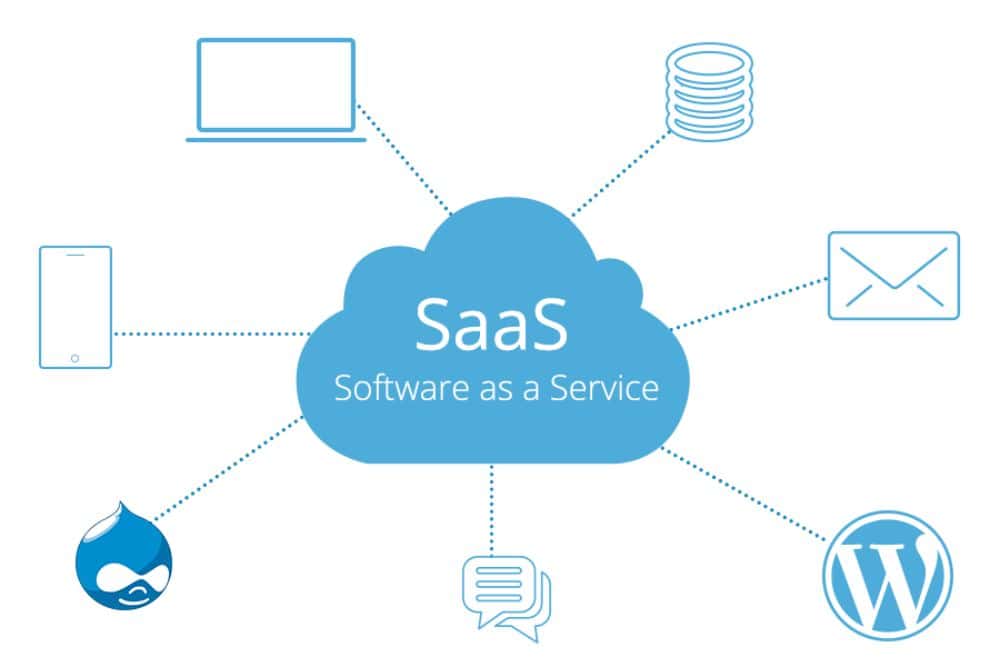 GoHighLevel is a sales and marketing CRM platform that provides comprehensive features.
The design was created with a focus on meeting the needs of agencies and marketers.The software includes features that help with capturing, nurturing, and closing leads.
The features offered include a comprehensive CRM, website and funnel building capabilities, online course creation, and email marketing tools.
The chat system provides various communication channels, including email, 2-way SMS, Whatsapp, Facebook Messenger, and Instagram direct messaging.Furthermore, GoHighLevel can be utilized for reputation management and business reviews.
Additionally, it provides the option of white-labelling and reselling through either SaaS mode or the Agency SaaS pro model.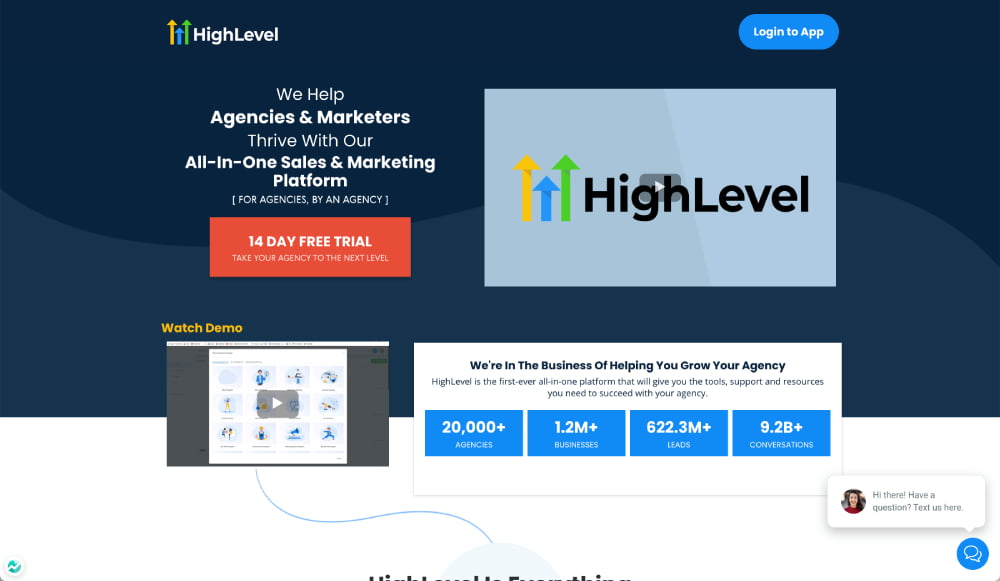 HighLevel SaaS Mode Overview
HighLevel SaaS enables agencies to provide both services and software to other users, allowing them to operate as both a service and software company simultaneously, as stated by a member of the HighLevel team.
The power of HighLevel SaaS lies in its unique ability for users not only utilize the software but also resell it as their own.
This is the essence of the SaaS mode.
When using HighLevel, a fixed fee is required, but the company allows you to offer the same software to other users. The HighLevel SaaS mode is a license that allows you to sell software that belongs to HighLevel as your own.
In a certain sense, you are a reseller: you purchase a product at a specific price and can make a profit by selling it at a higher price. HighLevel is completely accepting of this, despite how unusual it may seem.
Additionally, it promotes this practice, resulting in a mutually beneficial situation where both parties gain. You benefit by increasing your recurring revenue, while HighLevel benefits from selling its product to a growing number of agencies and marketers.
In the SaaS model, white labeling is a necessary step. Prior to offering HighLevel to other users, customization is required to make it appear and function as your own application.
White labeling involves transforming the HighLevel software system into a fully-branded app, completely removing any HighLevel branding and replacing it with your own branding. This allows your customers to be unaware of HighLevel's involvement.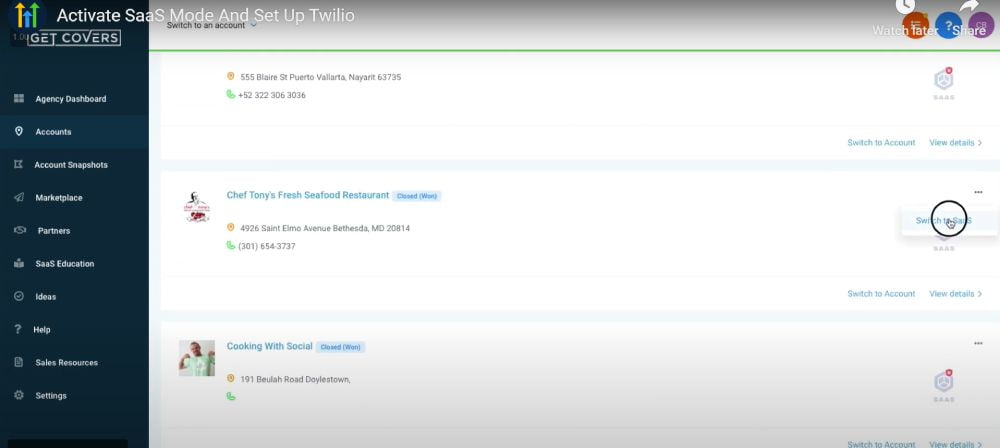 How Much Does the SaaS Mode Cost?
The HighLevel Agency Pro Plan provides a variety of SaaS apps for your business operations, along with features like email, phone, and SMS billing, split testing, advanced API access, agent reporting, and an AI-powered bot utilizing the Dialogflow platform to assist your project throughout its entirety.
The Agency Pro plan is available for signing up at a monthly cost of $497 or an annual cost of $4,968, which offers a fair value for the features included.
If you're still uncertain about the value of the price, please note that the Agency Pro plan includes all the features of the Freelancer plan, as well as the ones mentioned above. This option allows you to create a comprehensive membership site and sell it at any desired price.
HighLevel's Agency Pro plan offers access to a range of marketing tools in HighLevel saas mode, including a funnel builder, two-way SMS and email capabilities, a pipeline manager, a website and landing page builder, and other valuable tools.
The inclusion of HighLevel SaaS in the Agency Pro Plan indicates a focus on serving agencies and helps to address the higher churn rates often seen in agency settings compared to SaaS companies.
Users have the option to cancel the service of an agency like gohighlevel saas mode relatively quickly, but often choose to stick with it if they find something suitable.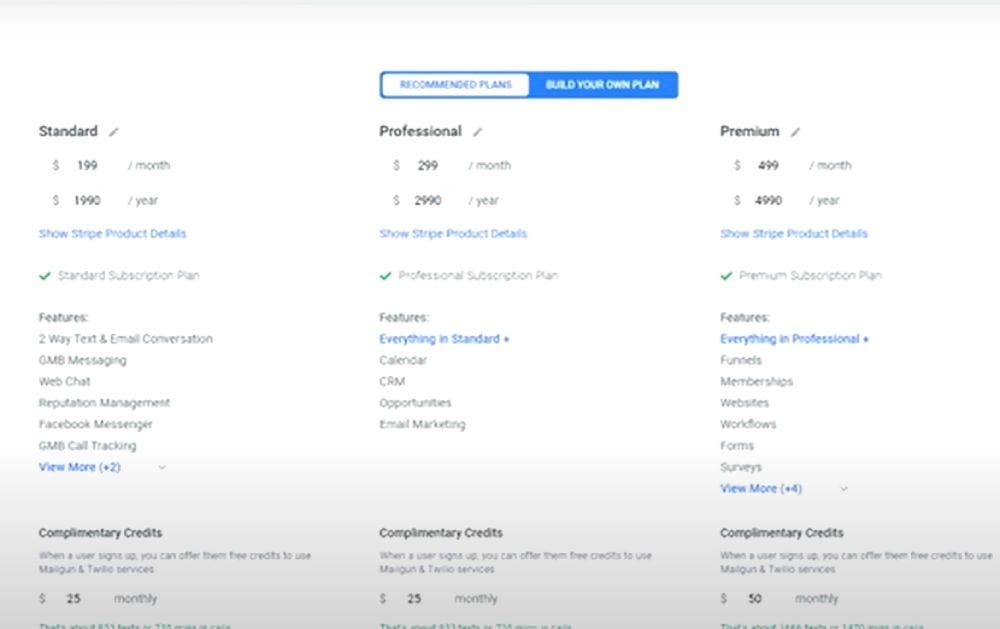 HighLevel SaaS Mode Specifics
The HighLevel SaaS incorporates features for both agencies and their clients, as shown in the image below:
Agency Features
The process of sub-account generation, user permission configuration, and non-payment lockout is automatically handled for you. There is no need for additional setup or configuration beyond what has already been done for you.
Regarding Twilio rebilling, it is not mandatory, but it would be beneficial to consider the opportunity to charge your clients for utilizing Twilio for two-way messaging.
Additionally, it is worth noting that Twilio offers the option to solely utilize the SaaS mode for rebilling without the need to create custom pricing plans or rely on default ones (more information on this will be discussed shortly).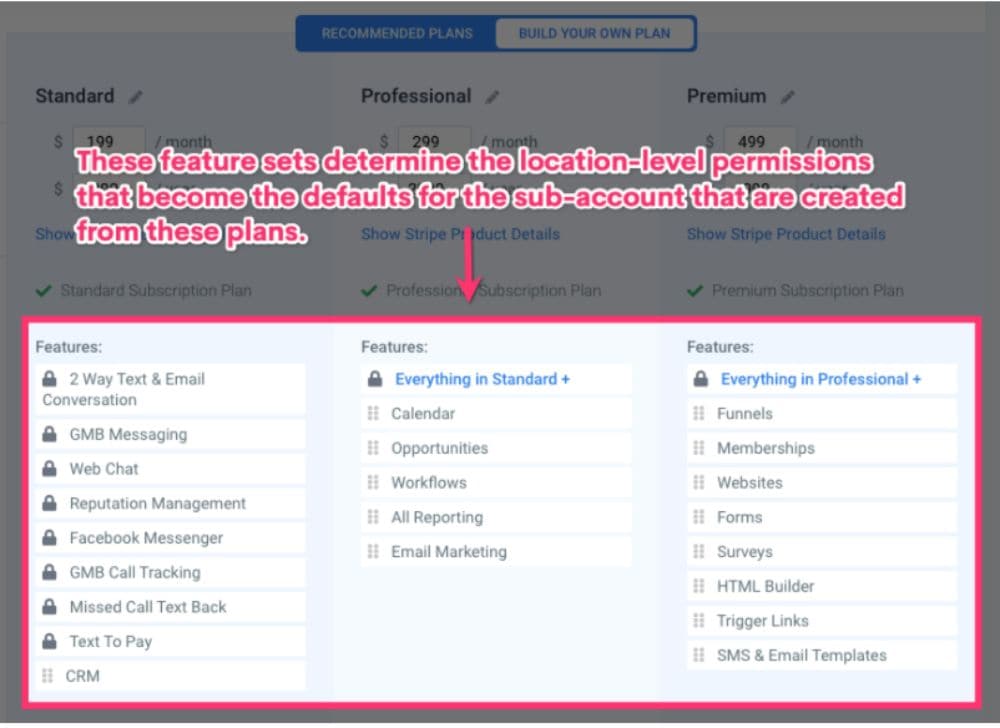 Client Features
HighLevel is a game-changing platform that will revolutionize the way you communicate with your clients, making it easier and more seamless than ever before.
Webchat Widget
The webchat widget, also known as the HighLevel Live Chat widget, is a valuable feature in the lead generation context. It can be easily installed on clients' websites to facilitate communication between clients and their audiences.
One special feature of it is its ability to facilitate two-way SMS chat, which allows for ongoing communication even when users navigate away from the website.
Many people have had the frustrating experience of waiting a long time for a reply from customer support, having to keep the site and chat open the whole time. HighLevel eliminates this impractical communication method, increasing the likelihood of site visitors becoming leads.
Reputation Management
Reputation management is a useful feature that enables businesses to shape how users perceive their brand in a non-intrusive manner.
This feature operates by sending review requests, including a review link, directly from your client's customers. It offers the option of sending either an email or an SMS. The feature is designed specifically for displaying positive reviews, with a minimum rating of 4.5, and some of these favorable reviews can be showcased on your clients' websites as testimonials.
Missed Call Text Back
Another useful feature is the missed call text back, which automatically sends a text message in response when clients' customers and prospects call but don't receive an answer. Missed calls can have a negative impact and be a source of frustration for businesses.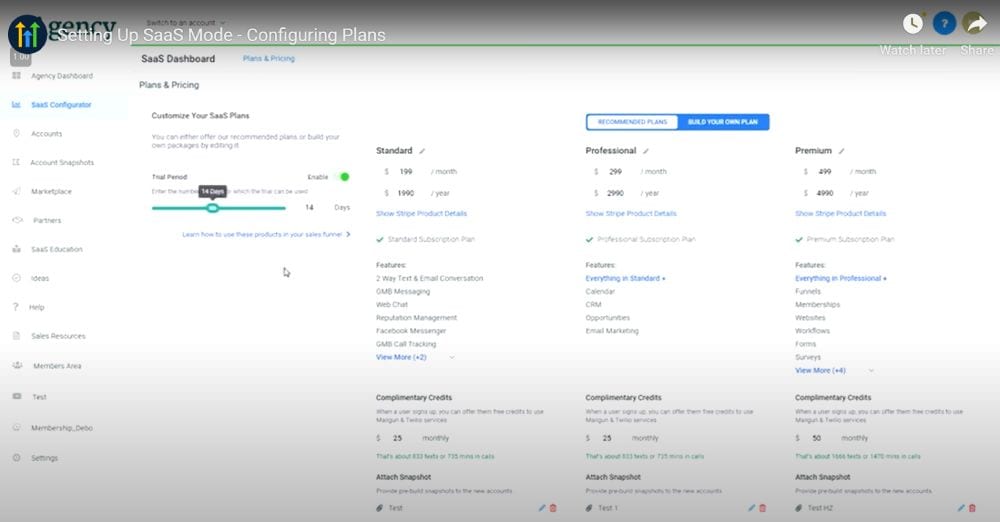 The HighLevel SaaS mode can be configured through the agency dashboard. The SaaS Configurator is where the configuration takes place. In this subsection, we will explore the options provided by the SaaS Configurator and discuss the possibilities offered by the HighLevel SaaS mode.
The SaaS mode includes the development of pricing choices and the configuration of a registration page.
To begin, it is necessary to connect HighLevel to your Stripe account. Once this is completed, the following step involves setting up pricing plans.
Pricing Plans:
The HighLevel SaaS offers the option to establish various pricing plans.
In the SaaS mode, there are three pre-set plans available: Standard, Professional, and Premium. However, users are not obligated to use these names and have the flexibility to choose plan names that are concise, descriptive, and logical.
The three preset plans have preloaded features. You can customize the plan structure as you wish. Adding features from one plan to another is simple and doesn't require technical skill. Just drag and drop the features to move them between plans.
Setting up three pricing tiers is not required. HighLevel allows you to set up two pricing plans or even just one, providing flexibility.
Billing:
When it comes to billing, we've got you covered with two options: monthly or yearly. And as for pricing, we've set a suggested minimum threshold to make sure you're getting the best bang for your buck. Our plans start at just $97/month for Standard, $197/month for Professional, and $297/month for Premium.
Once you're locked into a plan, there's no changing the price. But don't worry, you can totally tweak the fee to be even lower than the minimum threshold by playing around with the Stripe and Products options. Get ready to save some serious cash!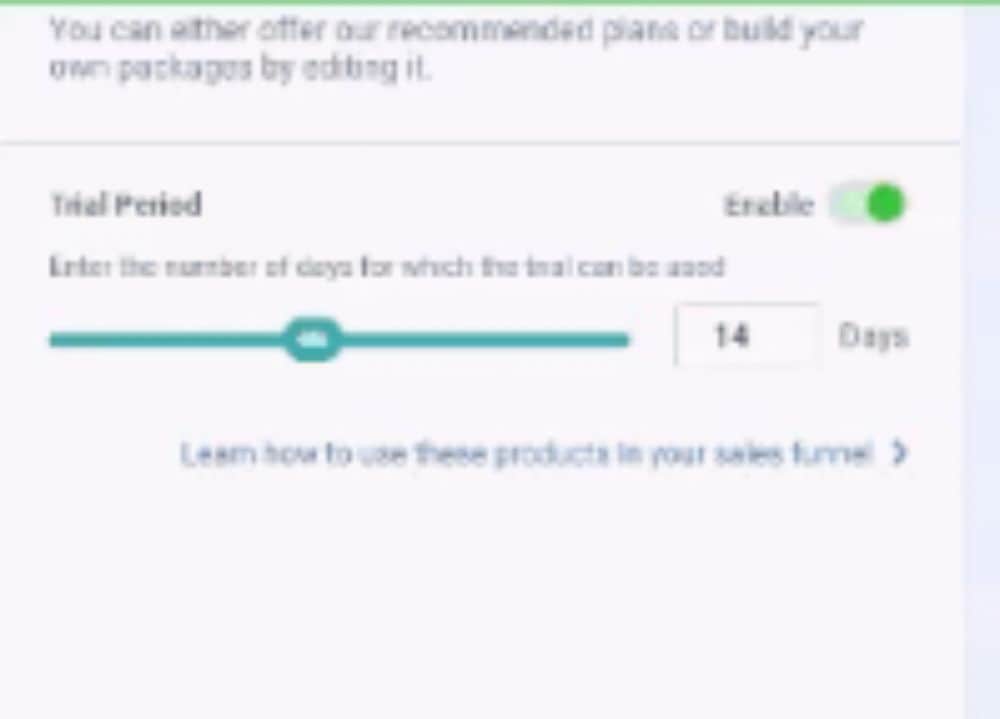 Free Trial
HighLevel offers the option of free trials, but it is not commonly recommended by their customers due to the possibility of having false hope for users who do not convert into customers.
When it comes to modeling your pricing system, it is advisable to conduct research, analyze the strategies of successful companies, and implement methods that you believe will be effective for your business.
Discover the hidden treasures of powerhouse companies like Shopify and skyrocket to success in the business realm! Leave your rivals in the dust and become a part of the exclusive group armed with a treasure trove of tried-and-true strategies and cutting-edge techniques at your disposal.
The HighLevel SaaS platform also enables you to perform the following tasks:
Customers will be provided with Twilio and Mailgun credits at no cost.
Include a pre-built snapshot to be utilized when a sub-account is generated from that plan.
Design an amazing and captivating pricing page that will blow your mind and perfectly serve its purpose.
Create a two-step order/signup form and incorporate it into your pricing page to provide users with the opportunity to purchase your plans.
Implementing a workflow that alerts you to new signups allows for a seamless onboarding process, which is often seen as a crucial aspect of success for SaaS companies.
Creating a funnel/site pricing page involves the use of HighLevel's visual drag-and-drop interface. This allows you to customize and build your pages easily. To save time, you have the option to select from HighLevel's pre-made templates. It is crucial to pay attention to this step as it directly impacts how your audience perceives your pricing information and makes a decision to subscribe to your plans.
How to Get the Most Out of the HighLevel SaaS Mode
Once your HighLevel SaaS is fully functional, you can optimize its potential by exploring the various opportunities provided by the SaaS model.
Affiliate Program
One possibility is to establish an affiliate program. This program can enhance relationships with your customer base, offer extra advantages to your customers via your SaaS company, and potentially result in increased new signups through the efforts of your affiliates.
To maximize efficiency, it is necessary to have an account on an affiliate platform like FirstPromoter as it seamlessly integrates with HighLevel. It is important to note that HighLevel itself recommends this platform.
Online Listings
Yext is a platform that integrates with HighLevel and can help expand your clients' businesses. It is powered by AI and can be accessed through the HighLevel SaaS mode.
Yext operates in the area of online business listings and collaborates with a network of approximately 200 authoritative websites and portals, including Google and Yelp. This enables you to list essential information about your clients, such as their name, website, address, and contact information, on all these platforms and maintain consistent and updated information across the internet.
Yext offers assistance with link building, also known as backlinking, which provides benefits for SEO and can help increase the number of leads.
HighLevel charges an additional $30 for Yext, but the positive aspect is that, like Twilio, you have the ability to resell it at your desired price. Agencies typically charge around $99 for this service. It provides an additional source of income for you and offers the potential for significant SEO improvement for your clients.
Blog
We have discussed integrations and their potential to enhance your business and that of your clients. Another useful third-party tool that can be utilized with HighLevel SaaS is DropInBlog.
This app provides clients with the ability to incorporate content marketing into their range of business tools. It features an SEO Analyzer that assists in adhering to current SEO practices and ensures the publication of content that performs well in search engine rankings.
Using DropInBlog alongside Yext can enhance your clients' SEO and attract a greater number of potential customers. It offers a speedy, sophisticated, and contemporary approach to blogging on HighLevel.
This article seeks to answer the question: What is HighLevel SaaS? It explores different aspects of this feature, such as SaaS mode as a unique feature in the HighLevel package, SaaS mode configuration, and the considerable potential of HighLevel SaaS when integrated with third-party tools.
The HighLevel SaaS is a powerful addition to the existing HighLevel tools, enhancing your business capabilities.
In addition, many HighLevel customers consider it to be a notable innovation. We hope that you also share this perspective and that this information has helped you in making a decision about HighLevel's SaaS.
What is HighLevel SaaS mode?
HighLevel Saas mode refers to the practice of white-labeling and reselling software. With this model, you pay a monthly subscription fee to HighLevel in order to access their software. This software can then be resold to other users as your own.
Agencies purchase software, utilize it to develop their own branded app, and subsequently sell it, frequently at a higher price.
Is HighLevel just CRM software?
Yes, HighLevel is a CRM software that assists businesses in building and maintaining positive relationships with their audience and customer base. It offers features such as lead generation, audience analytics, digital marketing automation, and more.