GoHighLevel offers nearly 200 website templates for various industries and business niches. These templates can be fully customized and include options for adding calls to action to prompt customer sign-ups or bookings.
Explore the vast array of GoHighLevel website templates, meticulously curated into diverse industry categories, ensuring you effortlessly uncover the ideal fit for your unique business requirements.
Unlock the potential of any website! Customize and edit to your heart's desire, even if it's not in your industry. Tailor it to perfectly fit your requirements.
Now, prepare to feast your eyes on stunning examples from every single category!
To succeed, businesses require a strong online presence. A well-designed website is essential for establishing your brand and attracting customers. However, creating a website can be challenging if you lack web development or design skills. GoHighLevel website templates can provide assistance with this.
GoHighLevel is a platform for marketing and sales. It provides various tools and features for business growth. One notable feature is the website templates. These templates are pre-designed websites that can be personalized. They are easy to use, visually attractive, and designed for optimal conversion.
Now, let's examine examples from each of the available categories.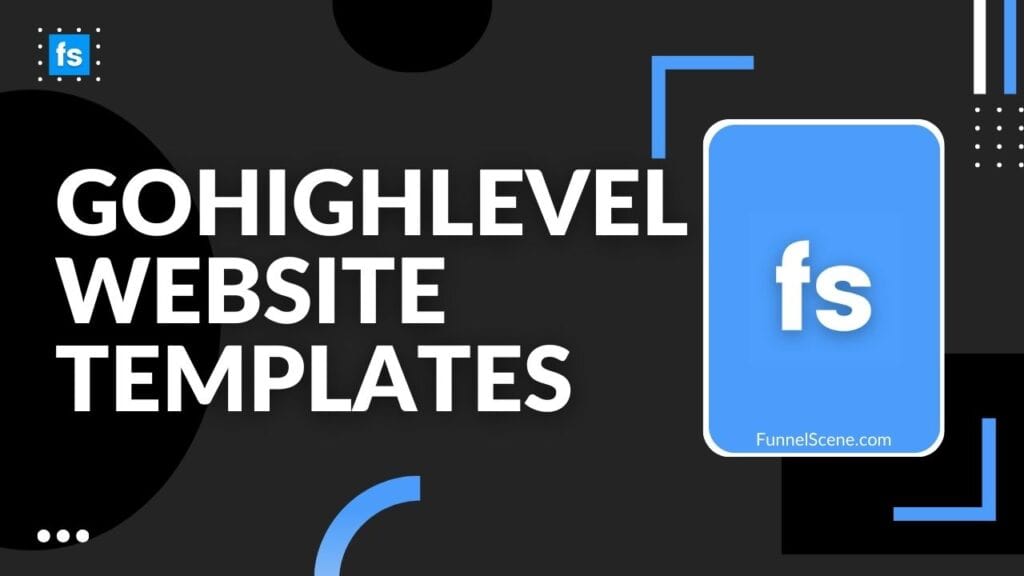 GoHighLevel Automotive Website Templates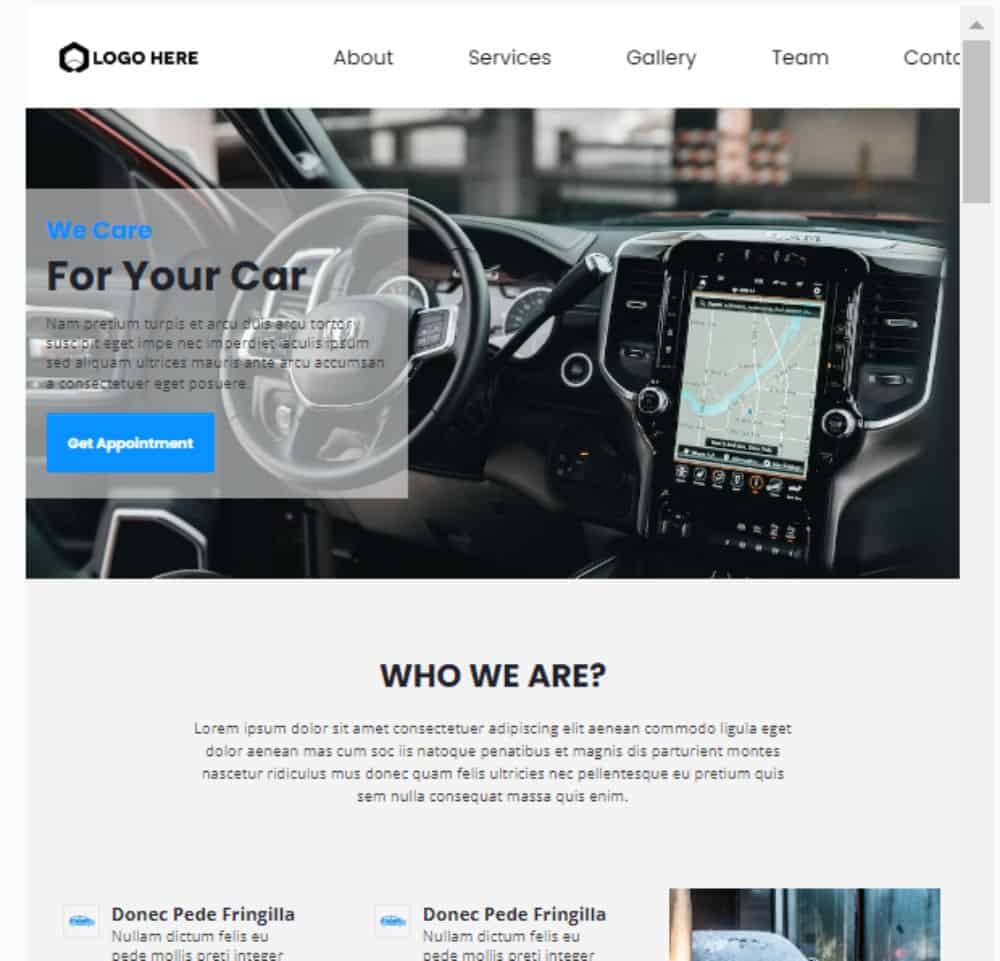 There are various website templates available for the automotive industry, including those for dealerships, vehicle listings, and service appointments.
This dealership website includes a visually appealing homepage, an informative About Us section, and compelling reasons to choose the company.
Below is a page displaying car listings, as well as a few highlighted vehicles. The overall design is organized and simple, allowing viewers to quickly understand the company's purpose and offerings.
The website includes a testimonial section for satisfied clients and provides ample space for contact details, ensuring customers can easily reach out to you.
GoHighLevel Beauty and Fashion Website Templates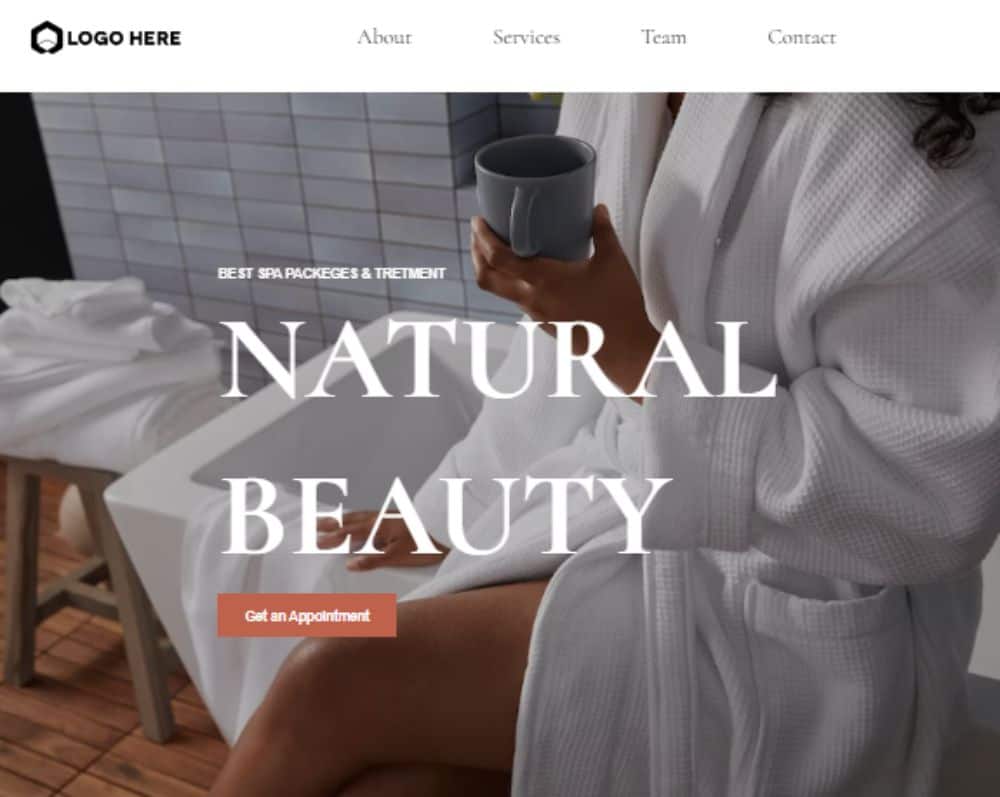 There are multiple templates available for beauty and fashion, specifically designed for spa services and hair salons. This particular website example showcases appointments for spas and skin treatments, offering a variety of options for customers to book their desired services.
The website contains pages dedicated to describing the spa and its services, including a call-to-action button for each type of treatment, as shown in the image above.
This platform allows for the integration of separate GoHighLevel calendars for each treatment, ensuring that bookings are seamlessly added to the spa's schedule. Additionally, the option to set up payment gateways such as Stripe or Paypal allows for upfront payments to be made at the time of booking.
To improve the conversion of leads to sales, a discount coupon has been added to the website. The payment system can be set up to automatically apply the discount at checkout.
GoHighLevel Business Coaching and Consulting Website Templates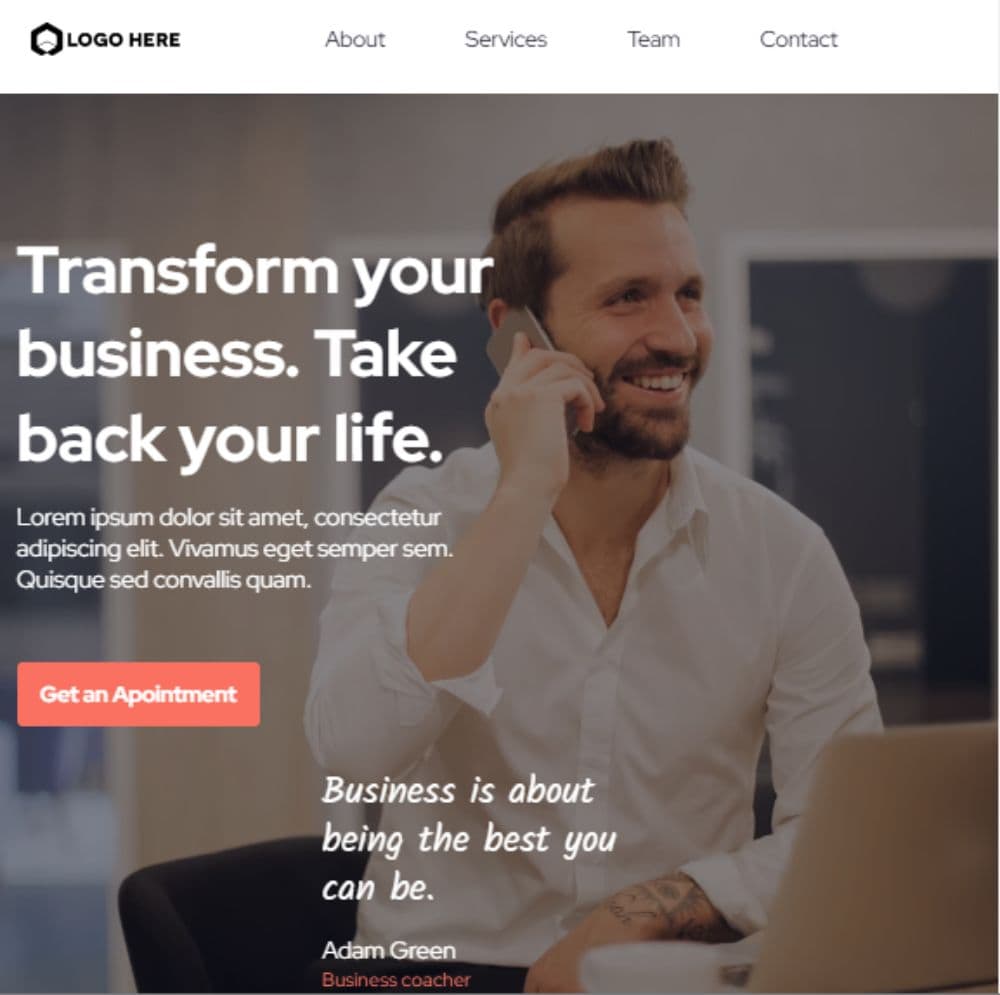 f you are in need of a template for coaching and consulting, there are over 15 templates available for you to choose from. These templates cover various coaching niches such as business, life, career, entrepreneur, and personal coaching services. Additionally, there are several courses and membership websites to explore.
This template for business coaching has multiple purposes, including providing information about the business and offering calls to action to schedule a coaching session. Additionally, a GoHighLevel booking calendar can be set up for this specific purpose.
The template includes an e-learning section where customers can register and access online courses. Users can create courses on the GoHighLevel platform and advertise and grant access to them on the coaching website.
When customers click on the desired course, they will be directed to the course landing page, where they can sign up and pay upfront if the course requires payment.
GoHighLevel Financial Website Templates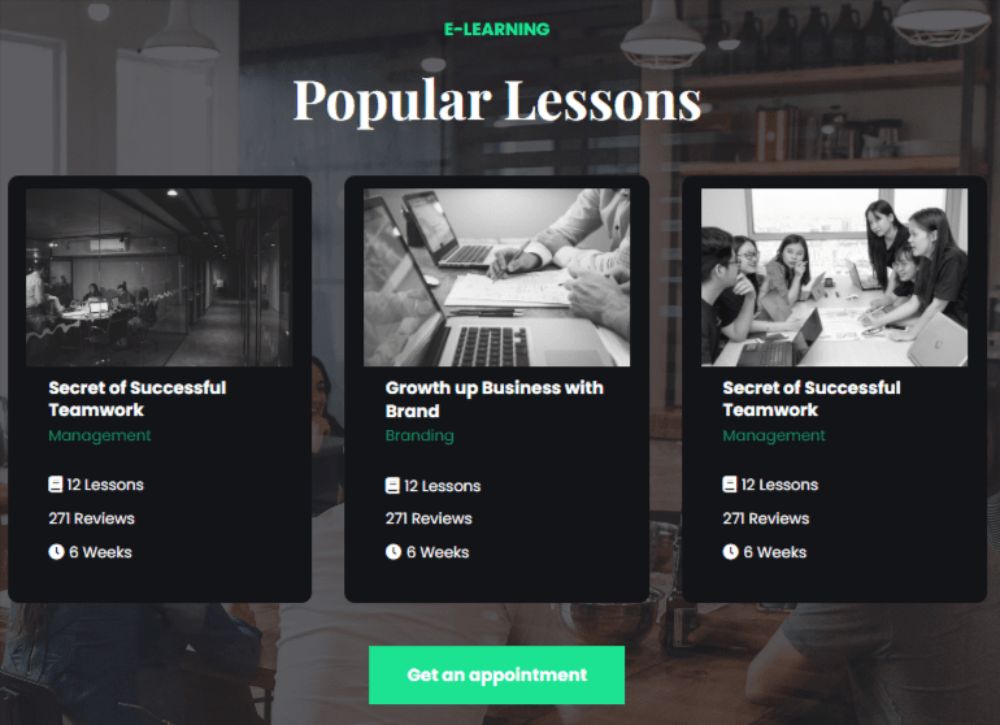 Our company provides various financial website templates designed for different purposes, including accounting and bookkeeping services, credit repair services, and other money management solutions.
This is an example of a credit repair website. It features a straightforward and professional design that provides information on credit repair and its process.
There are various options available to visitors on the site, including the option to attach a GoHighLevel booking calendar or a GoHighLevel data capture form for data collection purposes.
The template includes various plans for customers to choose from, allowing them to easily sign up and make immediate payments.
GoHighLevel Health and Wellness Website Templates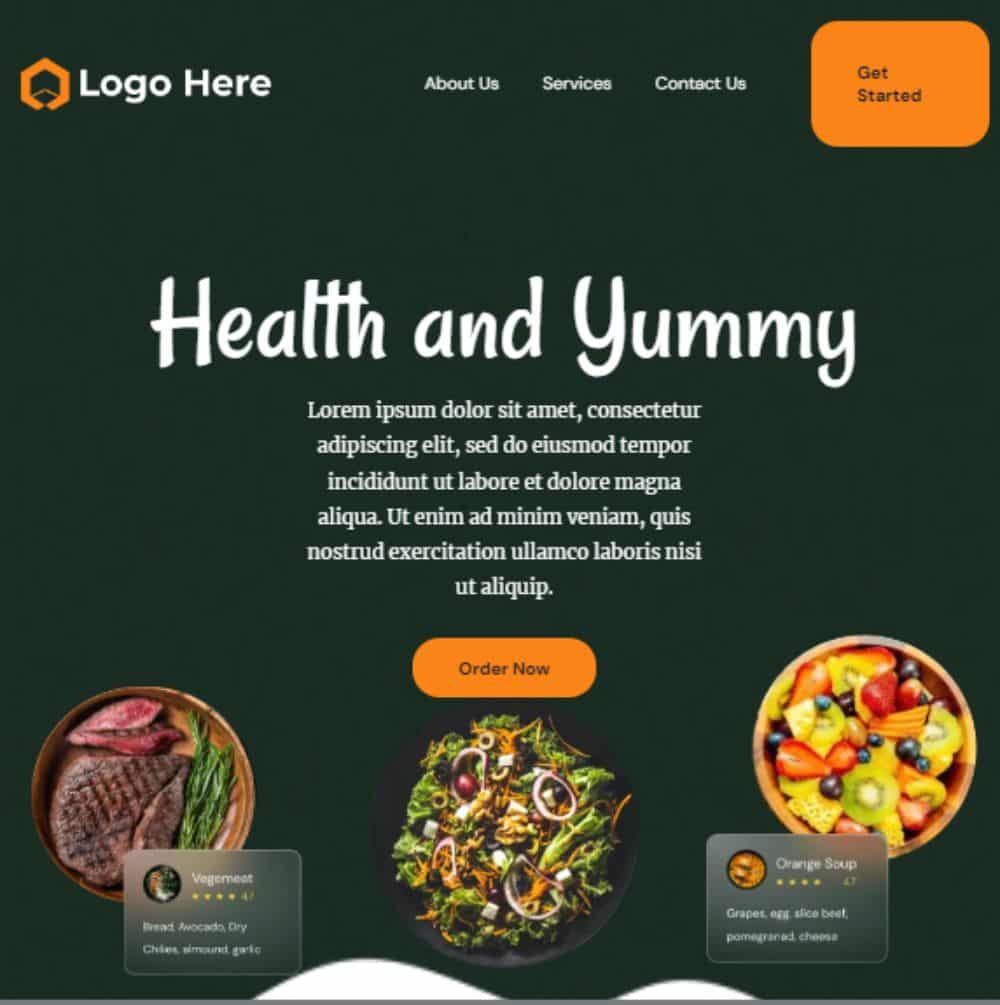 The health and wellness section offers a wide variety of templates, including yoga, gym, personal trainer, CrossFit instructors, as well as nutritional and health experts.
The body and soul classes template offers a variety of class options for customers to choose from, including both online and in-person sessions.
Online courses can be created in GoHighLevel and made available through the website, while live courses can be booked using a GoHighLevel calendar with upfront payments.
The website includes a schedule section that provides information on class times and locations, including a map in the Contact Us section for easy navigation.
GoHighLevel Home Services Website Templates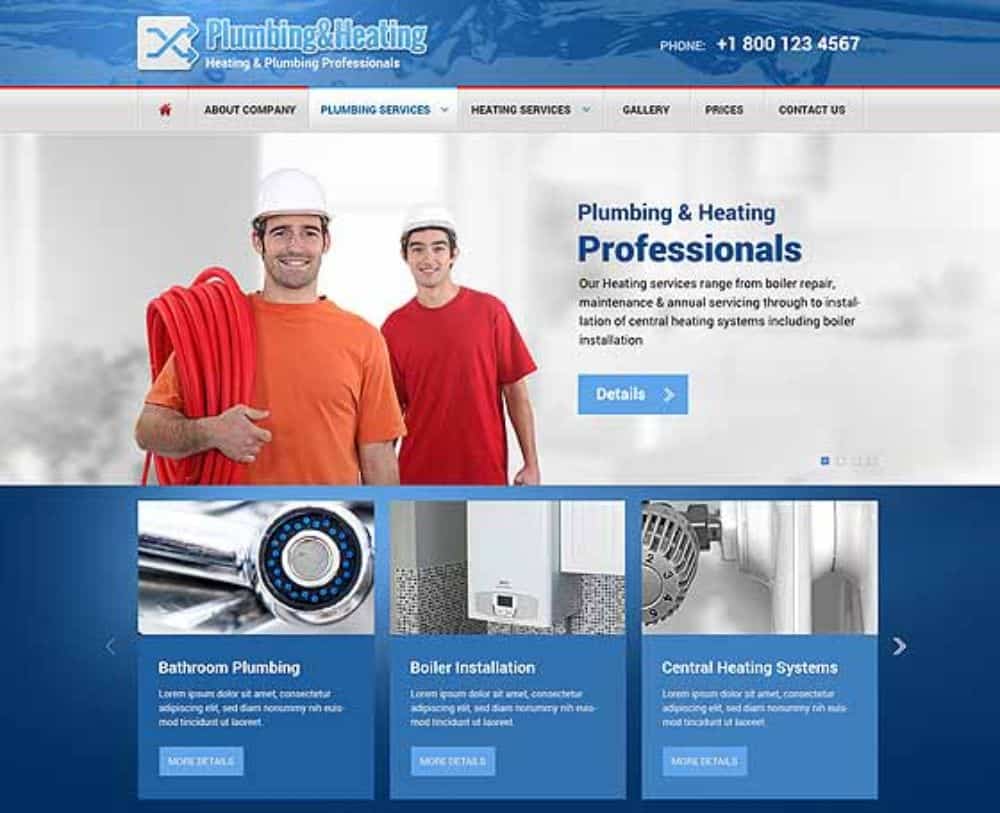 This section offers a variety of templates for different services, such as HVAC, solar installation, bug extermination, plumbing and electrician services, roofing and home repair experts, and construction contractors.
The HVAC repair template offers ample space to provide a description of the company and the services provided.
Additionally, there is a pop-up available for adding a survey to gather information about potential customers' HVAC systems. This data can be integrated into a GoHighLevel campaign pipeline, resulting in an HVAC agent being notified to follow up with the lead.
Additionally, including the brands that the HVAC business collaborates with can help to establish trust, as customers often appreciate seeing familiar brands.
GoHighLevel Insurance Website Templates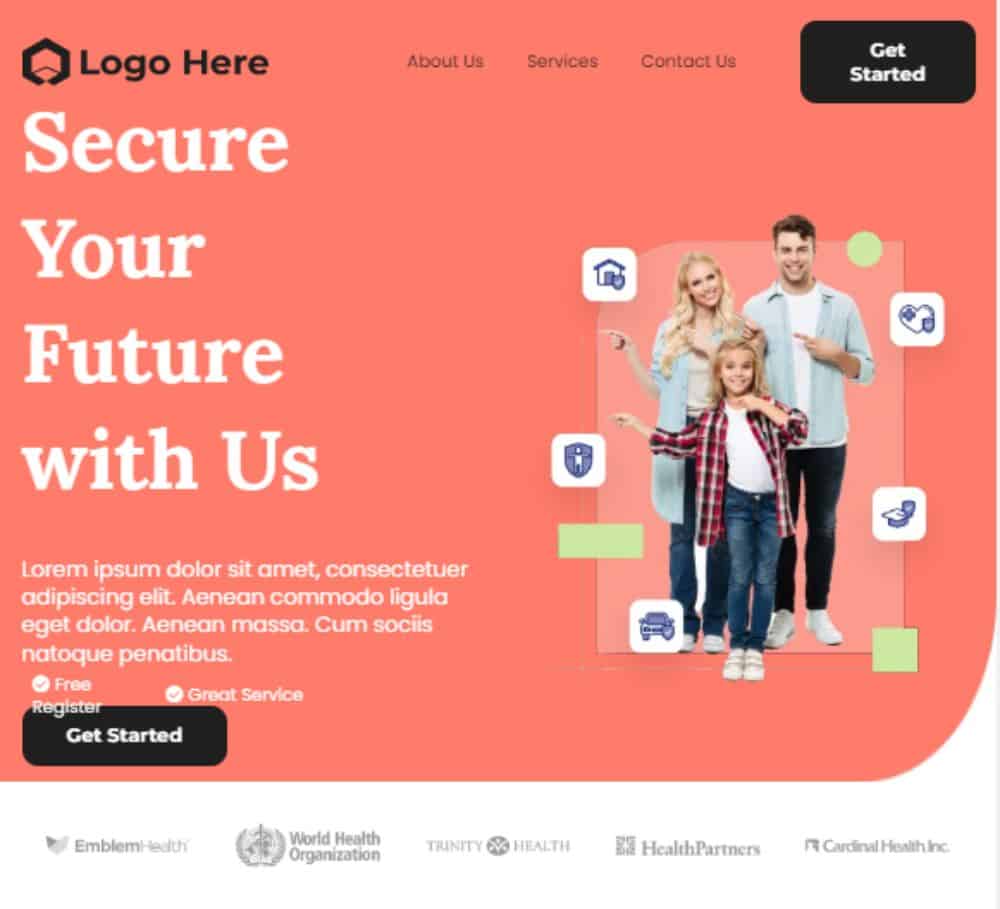 Discover a plethora of insurance templates designed to meet your every need, providing innovative solutions for a variety of insurance services and brokerages.
This amazing insurance plan template will blow your mind! With a convenient pop-up survey, we can customize our response to perfectly match your insurance needs. Get ready for a tailored experience like never before!
Our template is a one-stop solution for all your insurance needs! With space for specific details and a call to action for each type of coverage, you can easily provide all the necessary information for a quick and accurate quote. Plus, you can even embed a survey to gather all the required info, ensuring that our insurance agent can call you right away with an unbeatable price!
The template also allows for direct messaging with an agent. It can be set up on a GoHighLevel workflow and the system will send data directly for the insurance agent's review and subsequent customer contact.
GoHighLevel Legal Website Templates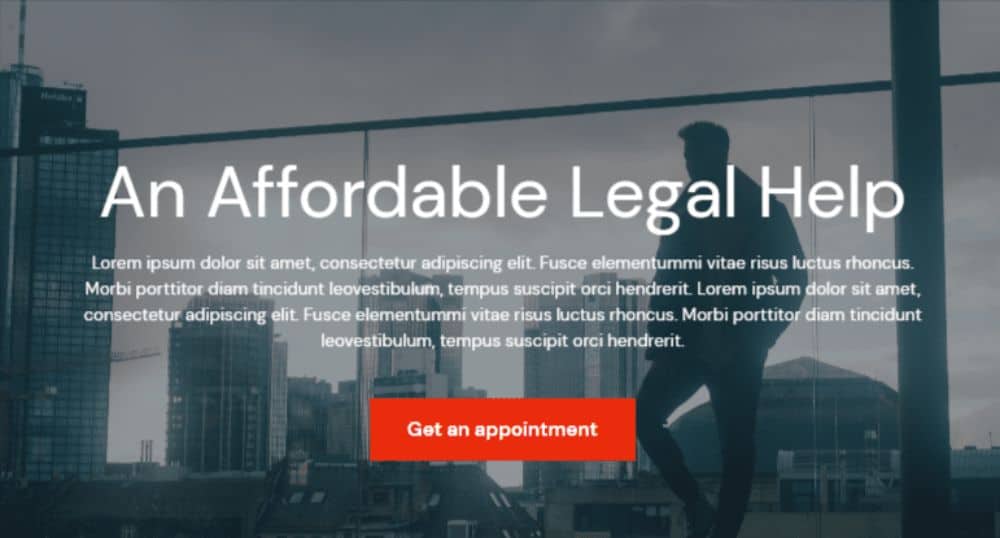 There are various templates available for legal services, all focused on lawyer and attorney services and legal solutions.
The Legal Services example features a simplistic design that allows for customization of practice and team information.
The call to action on this template is to schedule an appointment, which can include a booking calendar for each legal team member or a central calendar for assigning bookings based on availability.
The contact details include a map for easy reference to the location, which is important for individuals seeking legal aid to find a local provider.
GoHighLevel Marketing Agency Website Templates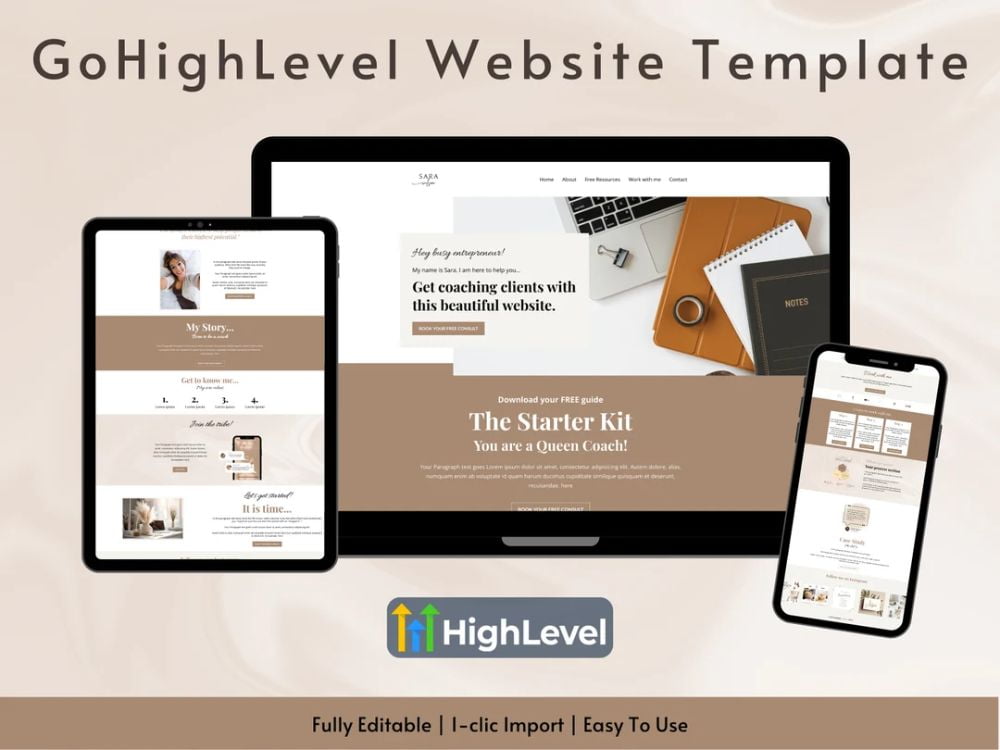 There are over 15 templates available for marketing, advertising, and agency services. The majority of these templates are bright and eye-catching.
This example describes the various marketing services available and allows for in-depth discussion of the agency's offerings, including opportunities to showcase past work samples.
There are various options for adding calls to action, such as incorporating a booking calendar or including a survey or form to gather additional information upfront, enabling the agency to provide a customized response to the customer.
This template includes a spacious section for social media icons, making it a suitable option for agencies that heavily utilize these platforms.
GoHighLevel Medical Website Templates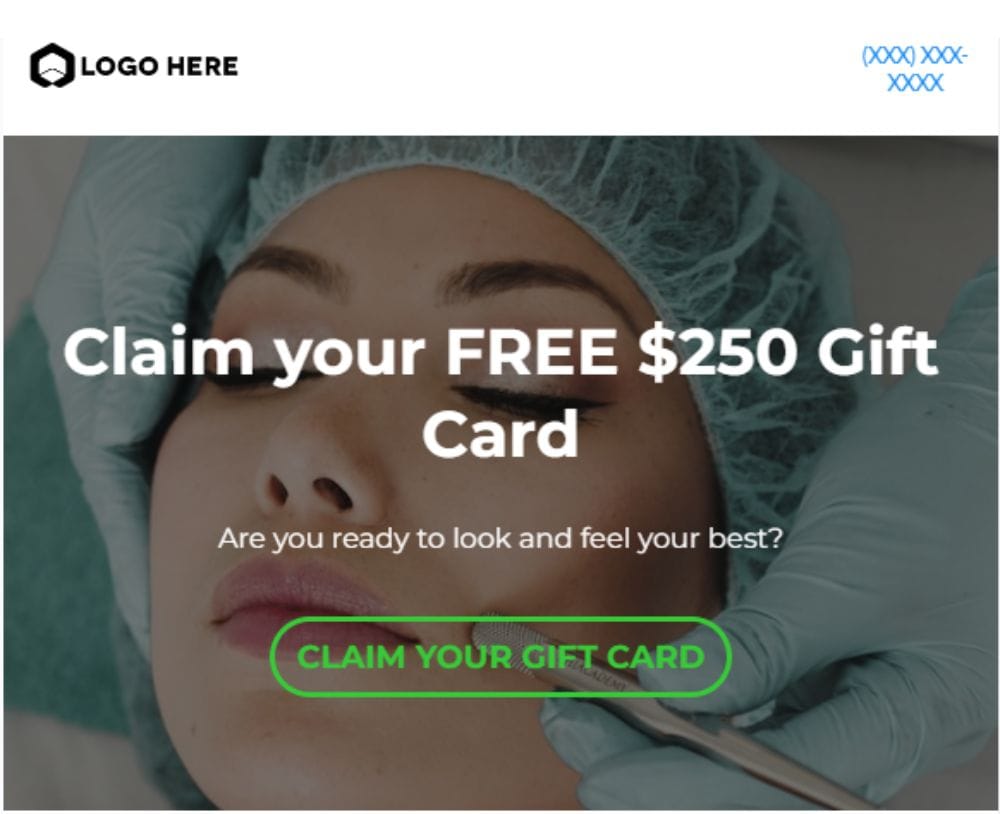 This category is distinct because it does not consist of templates for conventional medical surgeries or facilities. Instead, it provides more than 25 templates for psychology, dental, and chiropractic services, along with choices for counseling, therapy, and massage.
The template for massage memberships includes descriptions of the treatments and information about the company, but does not include a call to action for booking appointments. Instead, customers have the option to choose from various membership plans.
Instead of setting up GoHighLevel for a one-time payment, you have the option to set up a subscription payment model. Customers would pay for the first month upfront and then make regular monthly payments for the duration of their chosen plan.
GoHighLevel Real Estate Website Templates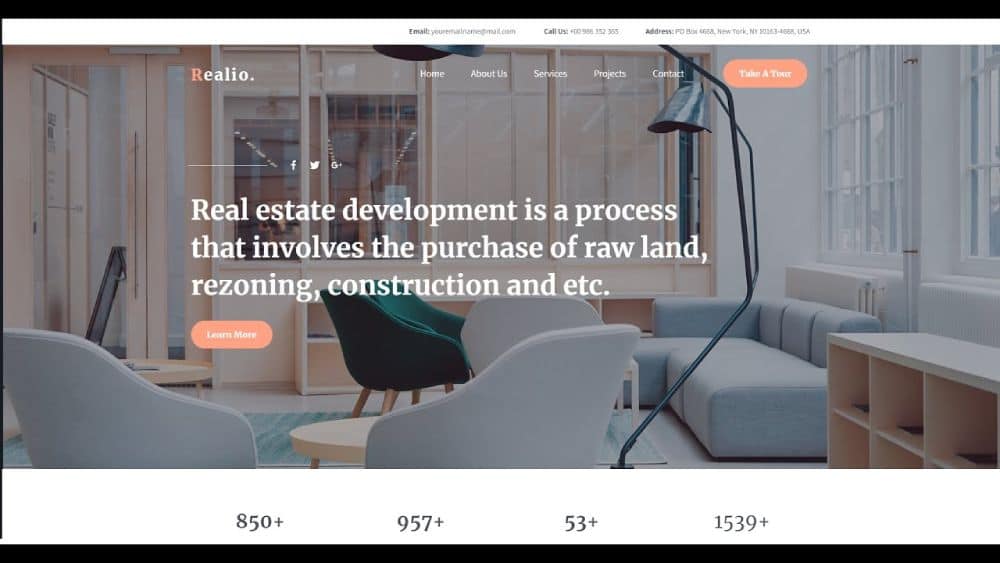 There are over 25 templates available for real estate agents, property and commercial developers, and mortgage lenders.
The templates offer many options to feature property listings and examples of past and future developments.
This property listing website allows users to add multiple properties and their respective agents. Additionally, there is an option to include a contact button for each property, which enables customers to easily get in touch with the appropriate agent.
This template also includes a pop-up that can be used to add an additional call to action. One option could be to include a survey to gather details about the type of property, or you could include a booking calendar for scheduling live appointments.
GoHighLevel Restaurant and Bar Website Templates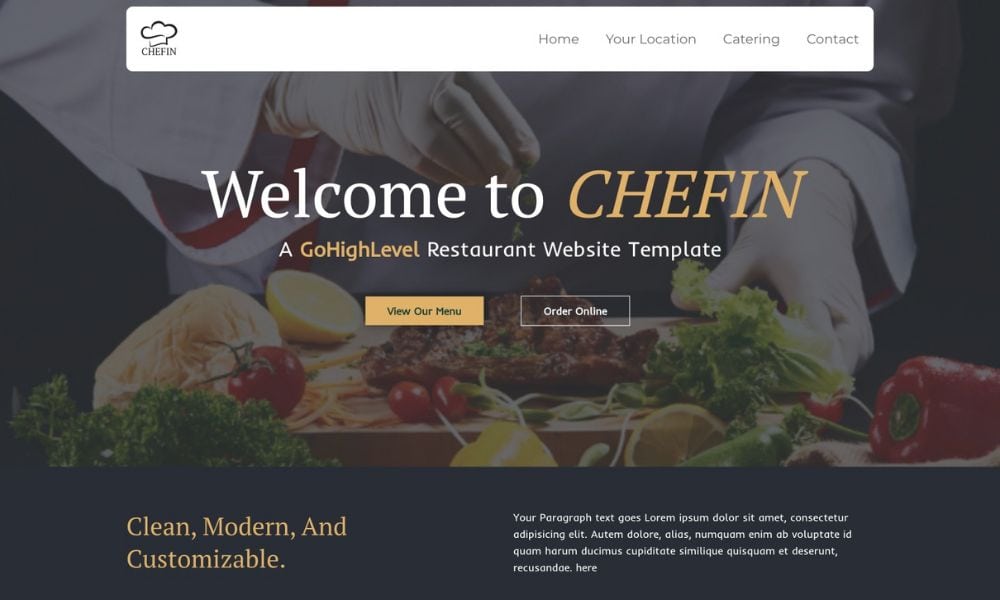 There are several website templates specifically designed for bars and restaurants that focus on online orders and menus.
This restaurant website includes sections for adding specials, the complete menu, and details about the establishment. Additionally, you have the option to embed a map for customers to easily locate your business.
The restaurant's menu layout allows customers to add prices next to images of the food. There is also a designated area to highlight any current specials.
The primary objective is for customers to make a table reservation. To facilitate this, a GoHighLevel booking calendar can be added, allowing individuals to select the most convenient time and date.
How to Use GoHighLevel Website Templates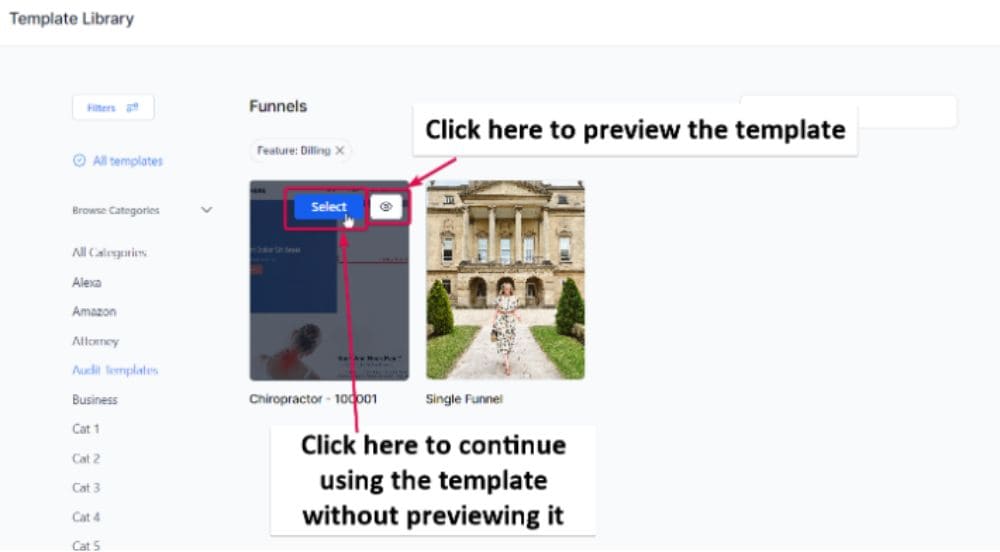 The process of using GoHighLevel website templates is simple and user-friendly. To edit the template, you just need to click on it.
In the editing menu, you have the option to select a specific page to edit and make changes such as adding or deleting pages according to your preference.

Use the Drag-and-Drop Tool to Customize
To edit specific pages, one can utilize the drag-and-drop tool to rearrange elements and incorporate new ones. If the intention is to modify an element, such as altering the size and font of text elements, one simply needs to click on it, prompting an editing sub-menu to appear.

Add or Remove Pages
Users have the option to add or delete pages as desired, and can also duplicate existing pages, which is useful for creating multiple similar pages on the website.
Add a Pop-Up
Pop-ups are frequently utilized on websites to prompt users to take action. It is possible to incorporate a pop-up into your GoHighLevel website template and include a booking calendar, form, survey, or any other kind of action within it.
GoHighLevel website templates offer a convenient and effective solution for businesses looking to establish a strong online presence. With their professional design, customization options, mobile responsiveness, and conversion optimization, these templates can help you create a visually appealing and highly functional website. So, why start from scratch when you can leverage the power of GoHighLevel website templates to boost your online presence and attract more customers?
Does GoHighLevel Have Website Templates?
GoHighLevel offers a diverse range of website templates for various industries and business niches.
Do You Have to Pay for GoHighLevel Website Templates?
All GoHighLevel website templates are provided with any GoHighLevel plan at no additional charge.
How Many GoHighLevel Website Templates Are Available?
The GoHighLevel platform currently offers nearly 200 website templates.