Have you heard of Wishpond? It's a top marketing software platform for entrepreneurs. And it's popular for a reason – it has everything you need to launch your business successfully. Wishpond should definitely be on your marketing tools shortlist. With its user-friendly platform and wide range of features, Wishpond can handle all your marketing needs. From email marketing to lead capture to social media campaigns, they've got you covered. In this exciting Wishpond review, we will explore all that it offers and see how it stacks up against the competition. Let's dive in and discover the power of Wishpond!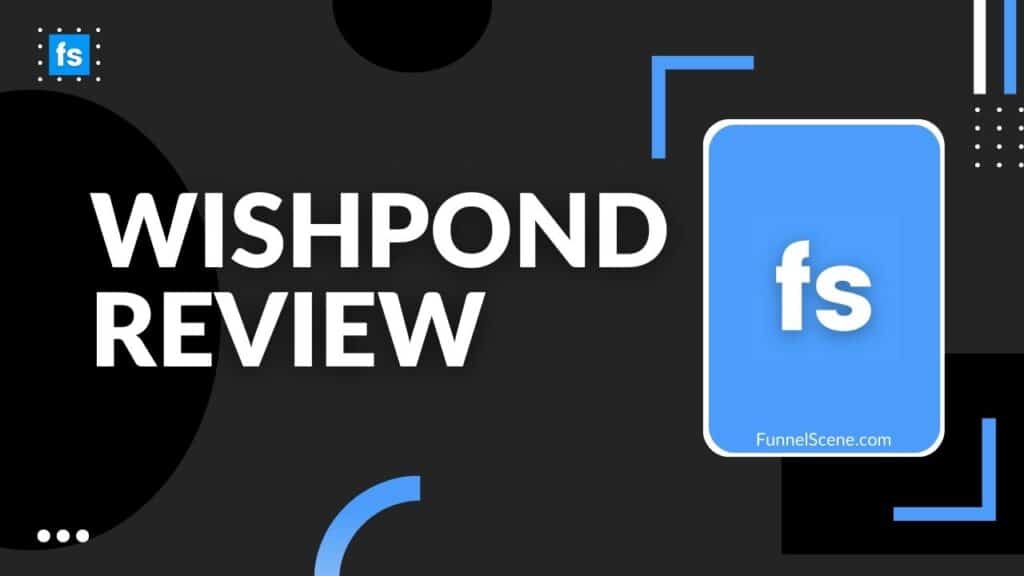 Wishpond is an online marketing platform. It allows businesses to create, manage, and measure their marketing campaigns. Wishpond also provides tools to acquire new customers and grow businesses. Features include landing pages, website popups, lead management, email marketing, and social media contests. Wishpond makes things easier for marketers by offering A/B testing, lead management, customizable templates, and integration with 3rd party software. The user interface is easy to understand and use. It can save time and money by making websites SEO-friendly. As a result, more customers are using Wishpond to create effective landing pages.
Visit Wishpond today for a 14-day trial and see the benefits for yourself.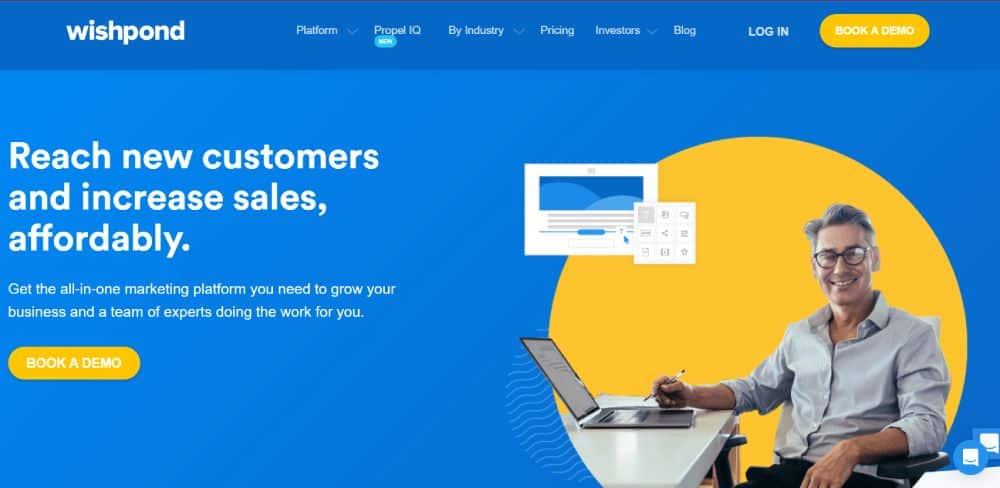 Wishpond | Built to grow your business
Before discussing features and functionality, it is important to determine how you intend to utilize Wishpond software and automation for your business.
If you have confidence in your technological abilities, you may want to consider the "Do it Yourself" option which is more cost-effective and offers a higher level of interactivity. Alternatively, for those who are not as tech-savvy and have larger businesses to manage, the "Done for You" option provided by Wishpond may be a more suitable solution.
The "Do it Yourself" package includes access to Wishpond's full suite of marketing tools, giving you the ability to customize a marketing campaign for your business. With this option, you have full control and can utilize their software to create a landing page, contests, email marketing templates, and more.
If you are unsure about how to create, execute, and manage a marketing campaign on your own, you may want to explore the "Done for You" option. This choice involves assigning a team of marketing professionals to handle your business's marketing needs. They will develop and implement a comprehensive marketing campaign aimed at generating leads and driving sales. Essentially, it is similar to hiring a local digital marketing agency to oversee your online marketing efforts.
Wishpond Features Highlight :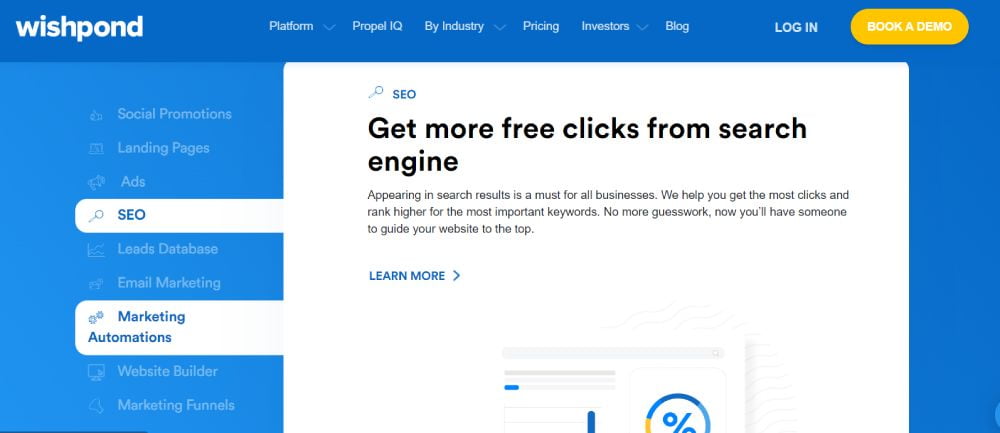 The features of Wishpond are organized into different categories, including Landing Pages, Pop-ups and Forms, Contests and Promos, and Marketing Automation.
Wishpond offers a variety of formats to simplify your assignment. With pre-built layouts, you can easily customize your landing page by moving elements.
Wishpond offers various components such as content boxes, pictures, videos, social media buttons, and forms. Editing on Wishpond is seamless, as the WYSIWYG editor allows you to customize colors, fonts, and all other elements of the landing page.
One minor issue I encountered while using the manager was that I had to click multiple times to select text. You need to double-tap it to select and edit it, but I think I double-tapped it several times.
However, the end result is a highly professional landing page. With the outcome, I could possibly learn how to navigate a few more times! All of the templates are adaptable and responsive.The landing page can be customized for any industry, with over 100 formats available to choose from.
A/B tests can be conducted on different versions of your landing page using Wishpond, which will run the tests for you and provide detailed reports. Based on the accurate findings, you can determine the most effective version of your landing page.
Creating these responsive and device-friendly landing pages does not require any coding knowledge. Additionally, you have the option to utilize the point-of-arrival developer on Wishpond.
If you use WordPress for your blog or website, you can utilize the WP plugin to build your landing page directly within the WP dashboard. Similarly, you can easily publish your landing page on your own domain and subdomains.
Auto-submit connections can be added to messages, allowing prompts to instantly enroll in workshops or online courses or likes with a simple tap on the connection. No additional information needs to be provided.
Wishpond also allows you to incorporate the Parallax Effect, which enables you to create visually stunning and modern landing pages with just a click. Additionally, you can utilize Advanced CSS and Javascript to customize the appearance of your landing page and add tracking code for analytics and real-time analysis for enhanced insights.
You have the option to include adjustable structures on your landing page. There are numerous flexible templates available for you to select from. It is straightforward to create shapes using an easy-to-use builder. Similar to landing pages, you can create multiple versions of your shape and test them using an A/B test.
These structures can be easily made, published, and shared on various platforms such as websites, blogs, and Facebook Pages. They can also be published and shared on wishpond.com. Additionally, there are a few more added features you can enjoy.
Please use the file transfer field in your frame to collect records and archives.
The dropdown menu provides a wide range of options, making the form concise.
Multiple checkboxes allow users to select more than one option that suits their preferences.
The questions are multiple-choice in nature.
Wishpond provides six distinct types of well-coordinated pop-ups.
The fly-up serves as a final attempt to capture the attention of leads who are about to leave your website.
When users scroll down on your website, a popup will appear.
Pop-up ads can be timed to appear after a certain amount of time spent on a website.
When a guest arrives on your site, a popup appears.
Click popups are a type of pop-up that require a 2-step select-in process for any link or image.
Javascript can be used to target popups based on specific filters. These popups are commonly referred to as "objective popups".
The simplified supervisor streamlines the process of constructing fly-up buildings, with the added benefit of pre-designed templates to select from.
3. A/B testing highlight is accessible in pop-ups too.
One can choose to test and evaluate various options before making a decision. Additional features include Social Share Buttons, which enable the addition of social sharing buttons to popups for Facebook, Twitter, and G+.
Wishpond offers a unique platform for managing and analyzing visitor data. It allows you to organize your data into different categories based on your preferences. The platform consists of five main areas.
Stats provide a global overview of activity occurring within all of your Wishpond campaigns through various links. The analysis provides metric information to track the number of leads opening emails, converting on campaigns, and website visits.
Leads provide a detailed view of various leads sorted by the latest activity. By clicking on a lead, you can access all the details, including their activities, profile information, and the records they are associated with.
Visitors include those who viewed the page but did not convert on your form. With the use of this method of gathering visitor data, you can track them even before they have converted. When they eventually fill out one of your forms, all the tracking information associated with their accounts merges into their new lead profiles.
Lists allow you to identify which leads belong to which records. This is an important section to revisit in order to check for different list segments, especially if you are creating different smart lists and static lists using marketing automation.
Lead Properties allows users to view all the custom lead properties across all of their Wishpond campaigns.

4. Contests and Promotions
Wishpond offers the capability to run exciting challenges and promotions. Additionally, you have the ability to collect email addresses through voting, which can then be utilized for email campaigns.
Wishpond offers the option to support social sharing by allowing users to utilize Facebook-like Buttons as a voting strategy.
This feature promotes engagement and incentivizes sharing. Additionally, there is an option to include share buttons for popular social media platforms such as Facebook, Twitter, and Google+. You can also activate rewards for referrals.
In these reward challenges, contestants receive compensation for avoiding their companions and participating in your challenge. The adaptable structures mentioned earlier can also be used in this case.
Wishpond includes ten different applications that help in creating engaging social promotions, allowing you to make your challenges interesting and unique.
Enter the sweepstakes.
There is a photo contest.
An Instagram contest featuring hashtags.
Here is a coupon.
There will be an essay contest.
There is a voting contest.
Enter the photo caption contest.
Enter the Pinterest contest.
Earn rewards by referring friends!
Enter the video contest.
You can share and promote social innovations on social media platforms like Facebook, Twitter, or your own websites.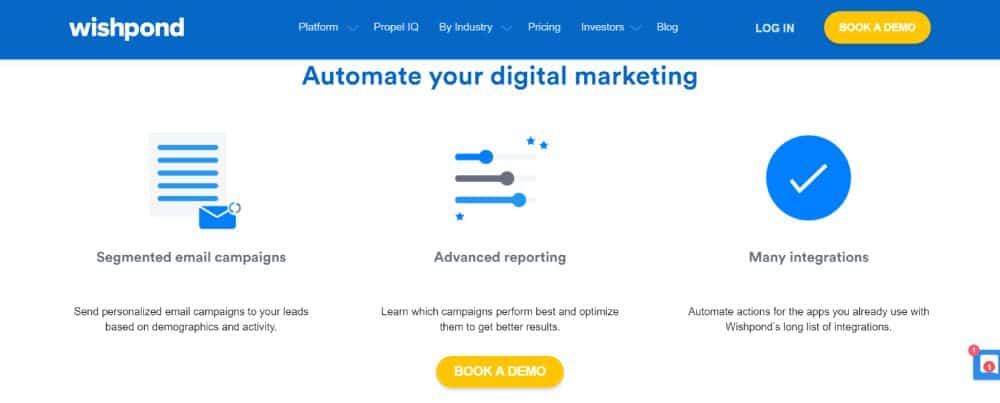 Marketing automation provides a solution for advertisers, as mentioned in this post – 7 Drip Email Campaign Software. Wishpond offers comprehensive coverage.
Whether you are looking for drip email campaigns or personalized messaging, Wishpond offers all the necessary features.
Additionally, you have the option to assign scores to your leads and categorize them based on their activities. Furthermore, you will receive real-time analysis to assist you in assessing the effectiveness of your automated workflow.
Blend labels can be used to customize messages based on the data in your database. Wishpond offers various email marketing software options, such as MailChimp and AWeber, to simplify these tasks for you.
Wishpond: Competitive Analysis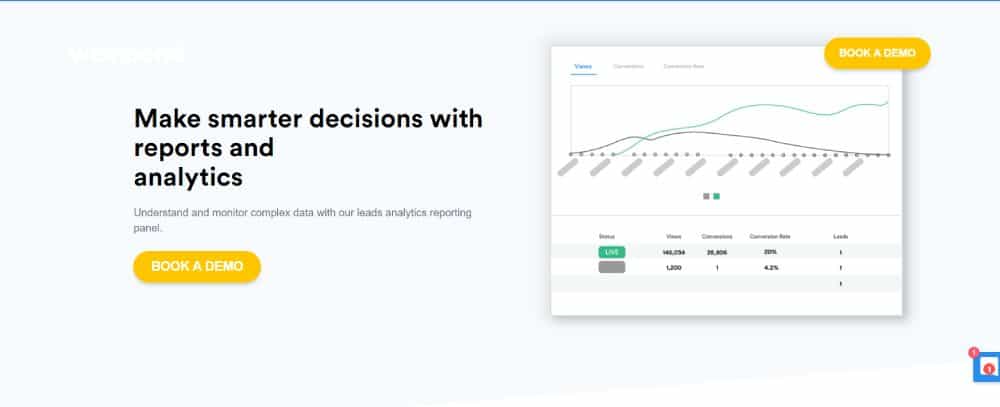 When comparing Wishpond to Rafflecopter, Strutta, and Shortstack, it is important to consider factors such as customer support in order to make a well-informed decision. Wishpond stands out as a strong choice, and I will explain why I recommend it over the other four apps:
Wishpond vs. Rafflecopter
Both Rafflecopter and Wishpond have similar features and great customer service. However, I think Wishpond is better than Rafflecopter because it has more integrations and is easier to use. While Rafflecopter does offer options for Pinterest and Facebook entries, I believe Wishpond's multiple marketing apps are superior. Wishpond also has marketing automation, a feature that Rafflecopter lacks.
Rafflecopter has something for everyone! With a free plan to get you started, you can dip your toes into the marketing game. But for those with specialized marketing needs, we've got a plan that's tailor-made just for you.
Strutta's customer service is not free, and their plans are considered to be costly.There are several sharing apps available, including Facebook, Instagram, microsite, website, iframe, and other channels. You can select the one that best suits the size of your company.
Struta does not include the website popups feature and has a limited selection of templates. Additionally, it does not have marketing automation or a lead data analyzer, which Wishpond offers.Strutta does not have app integration and lacks lead management data analysis, which may be disappointing for those looking to turn leads into loyal customers.
Shortstack offers a limited selection of pre-design themes in comparison to Wishpond, which offers a wider range of options. Additionally, Shortstack lacks real-time testing for customized designs and has below-average customer service.
Shortstack stands out from the competition by strictly limiting the number of users or team members to just one, giving you complete control and exclusivity.
When considering the features of Wishpond, which offers limited data access but exceptional customer service, a monthly fee of approximately $29 is reasonable for multiple users.
Pros & Cons: Wishpond Review
Pros
The platform is user-friendly.
Created specifically for advertisers.
The stage consists of arrival tools, activity tracking, popups, and marketing

 automation.
Cons
The drag-and-drop interface does not meet the expected level of responsiveness.
It can be challenging to adjust formats to match your own preferred style.
Wishpond Affiliate Programs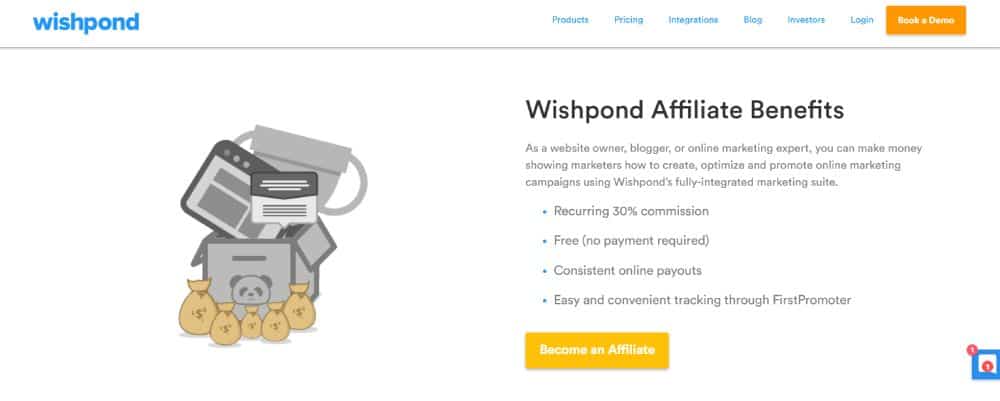 Wishpond also provides affiliate benefits for website owners, bloggers, or online marketing specialists. It offers a recurring 30% commission without any payment for the service.
When you sign up as an affiliate with GetAmbassador, you will receive a unique tracking link that allows you to easily monitor your steady online payouts.
When a visitor is directed to Wishpond through your affiliate link, it will be connected to your affiliate account. If that visitor purchases a subscription, you will receive a 30% commission. The commission will continue to be paid if the subscription is renewed monthly or annually.
As a subsidiary of Wishpond, you gain access to valuable marketing tools like GetAmbassador and Tracking Dashboard, which allow you to monitor your activities such as clicks, commission, and revenue.
Flag advertisements can be posted on websites and blogs to effectively reach the target audience. Case studies and testimonials are commonly used on websites, blogs, and landing pages.
Upon gaining admission, you will be directed to a member greeting page where you can access templates, participate in Wishpond's Academy, and create embedded Banner advertisements.
The HTML code for Banner Ads can be found on Wishpond's Affiliate page. It is important to be aware that there might be a waiting period for Marketing Automation Banner promotions.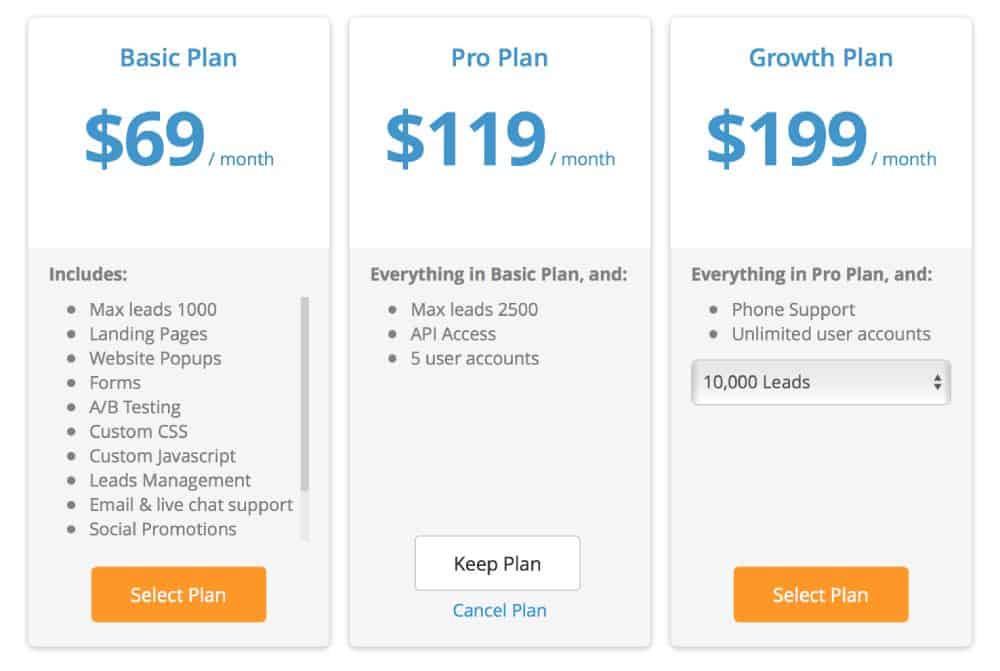 Wishpond has three plans available: Basic, Pro, and Growth. The Basic plan includes a limit of 1000 leads and a monthly email marketing plan of up to 10,000 with a single user. It is priced at $69 per month.
The Pro plan includes specific limits of 2500 leads, 25000 emails per month, and up to 5 users. It also offers additional features such as Pro Integration, A/B testing, Custom CSS, Custom Javascript, and API Access. The Pro package is priced at $119 per month.
The Growth Plan is priced at $199 per month and includes up to 10000 leads, unlimited users, and all the features of the Pro and Basic packages. Additionally, it offers prompt and helpful customer support, implementation coaching, and a complimentary customer support team.
Users have the opportunity to sign up for a complimentary 14-day trial of any plan without the need to provide credit card details. Moreover, they can reach out to the customer support team for further details on software usage, pricing, and the trial duration.
Get a full refund of the remaining months on your annual plan if you cancel within five days and ask for it!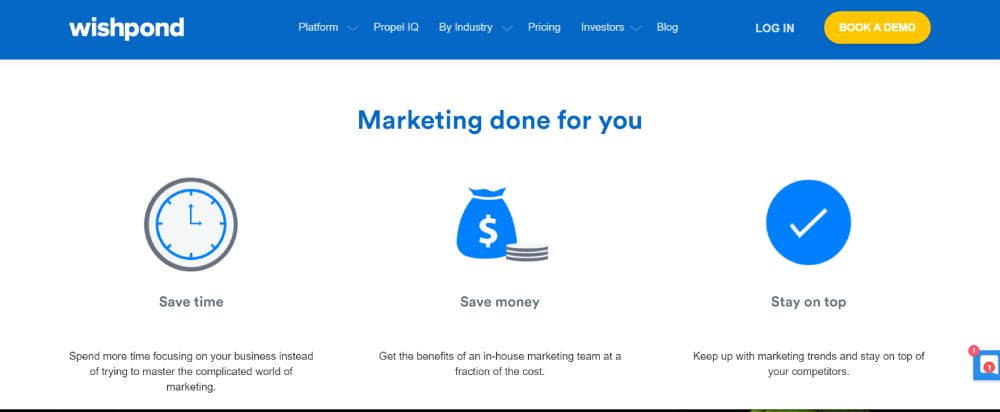 Unique Perks From Wishpond
Wishpond also offers great deals in most of their other services. If you are a customer, you can take advantage of these offers.
Appointlet offers a convenient way to book meetings with Leads directly from Wishpond, with a 30-day free trial.
The 30xofAds platform offers a comprehensive advertising research tool that analyzes competitors' ad strategies, including free preliminary and markdown options.
3 Reasons Why You Should Try Wishpond!
The Wishpond app has the ability to enhance your online marketing strategies. By integrating various website elements, it becomes more attractive and useful to visitors, thereby increasing its value.
Effective Marketing Campaigns: Create stunning mobile-friendly websites in just minutes with Wishpond. Watch your conversions skyrocket and effortlessly connect custom forms. Amp up your engagement with exciting contests and promotions on social media. And the best part? Send personalized emails directly from our platform. Our smart management system keeps tabs on website activity, giving you valuable insights into your leads' behavior. Get ready to take your online presence to the next level!
Quick and Easy Onboarding: Wishpond has a short onboarding process. It is user-friendly and easy to use, saving you time and money. The program guides you through its functions and insights, including building pages, importing leads, and creating marketing campaigns. You can learn everything in less than a week.
More Conversions Means More Business: This tool is beneficial for all businesses. Its technique is straightforward and enhances conversions. Wishpond's features showcase how it can convert visitors into customers. Wishpond assists in creating attractive landing pages, personalized forms, tracking conversions, and running social campaigns. These features guarantee that leads remain engaged. You can effortlessly track each lead and send them personalized messages.
Wishpond is a marketing automation solution that provides lead capture, nurture, and conversion software, as well as general digital marketing tools to support business success.
Wishpond's staff is often praised for being friendly. The landing page builder is a standout feature that works effectively. Customers, especially beginners, found the tool easy to use. This is a significant advantage for Wishpond, as it caters to those with no prior experience with marketing tools.
Wishpond, like any tool, has both advantages and disadvantages. However, the advantages of Wishpond exceed its drawbacks.
If you are searching for a versatile marketing tool, Wishpond is an ideal choice. Give it a try today.
Does Wishpond support third-party integrations?
Wishpond offers a wide variety of integrations, allowing you to easily connect it with your existing apps and automate your tasks. With over 300 app integrations, including email, analytics, sales, payments, and collaboration, Wishpond makes it simple to incorporate into your current marketing plan. Additionally, the Zapier integration offers access to numerous additional connections.
Which app integrations does Wishpond support?
Wishpond integrates with a wide range of systems and applications, including Salesforce, Batchbook, Pipedrive, Base CRM, Contractually, Highrise, Insightly, SalesforceIQ, Close.io, Clio, OnePageCRM, MailChimp, AWeber, GetResponse, Eventbrite, Campaign Monitor, VerticalResponse, Benchmark, LemonStand, Constant Contact, Mad Mini, SurveyMonkey, ActiveCampaign, Uservoice, GoToWebinar, Emma, ClickWebinar, Twilio, Slack, Zapier, and many others.
What is Wishpond's Referral Suite?
Wish pond's Referral Suite offers various features such as bonus entry sweepstakes, referral link sharing, leaderboard, and waitlist options. These features aim to capture and generate leads by incentivizing existing customers to promote your company. For instance, you can reward bonus points for specific actions like sharing your website on social media (available on all social media networks).
Furthermore, Wishpond's Referral Suite allows businesses to customize the look and feel of their campaigns. This includes customizing the text, colors, images, and other design elements for their referral campaign. Additionally, businesses can collect insights on their referral campaigns with real-time analytics.
What is Pandamail Wishpond?
Wishpond is a marketing platform that offers various tools and features to help organizations grow and develop. Users can create landing pages, website popups, social contests, promotions, and more to keep customers engaged. The automation software also aids in boosting engagement and generating reviews.
The automation features of Wishpond are tailored to help marketers achieve their goals. The campaigns can be launched in minutes, making it easier and quicker to gain insight into customer behavior. It also provides comprehensive A/B testing capabilities so that users can determine the best option for their business.
Do I Need a Website For a Landing Page?
To publish a landing page, members have the option to choose from different publishing options that best fit their customers' needs. These options include creating landing pages for use on a custom domain, subdomain, or Facebook tab, eliminating the need for a website.
Landing pages can be integrated with multiple web applications, including Mailchimp, AWeber, Salesforce, Constant Contact, and other platforms.
How to Add your Google Tag Manager ID to Campaigns
Wishpond is an amazing platform for creating and managing digital campaigns. With its easy-to-use interface, it makes it simple to create engaging emails, social media posts, and landing pages to promote your business or product.