The GoHighLevel app allows users to easily connect their GoHighLevel account and efficiently manage their CRM, calendars, reviews, opportunities, and pipelines.
An account upgrade option is available to include the ability to sell the white-label GoHighLevel mobile app to clients.
In today's fast-paced digital world, staying connected and being able to manage your marketing campaigns on the go is crucial. That's where the GoHighLevel mobile app comes in. This powerful tool is designed specifically for digital marketers who need to stay on top of their game, no matter where they are.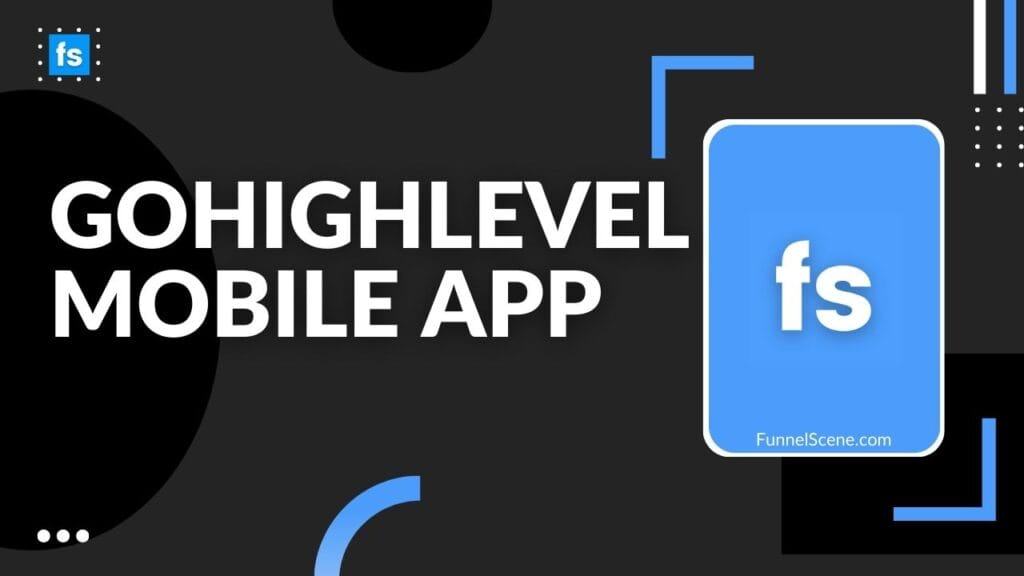 What is the GoHighLevel App?
To provide clarity, we will establish the definition of HighLevel's mobile application.
This article does not cover the HighLevel web app or the White Label Mobile app that is included in the White Label plan. For more information on these apps, you can refer to our full GoHighLevel review.
The GoHighLevel app is a mobile application that allows users to access essential features of the GoHighLevel platform on their phones.
The mobile app provides users with a comprehensive view of their GoHighLevel dashboard, allowing them to effectively monitor their business processes.
The GoHighLevel App offers a wide range of capabilities, including:
Access and navigate your GoHighLevel account dashboard.
Engage in discussions with potential clients and customers.
Please arrange your contacts.
Organize and schedule your calendar and appointments.
Take care of your online reputation and consider third-party reviews.
There are some extra items.
Whether you are going for a walk in the morning or on a vacation, the app will assist you in staying on schedule and ensuring that your business continues to operate smoothly.
After obtaining a high-level account, the app can be downloaded and utilized on iOS and Android devices through app stores.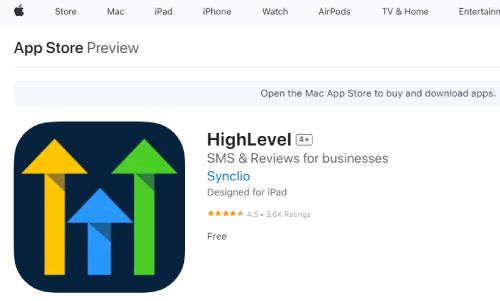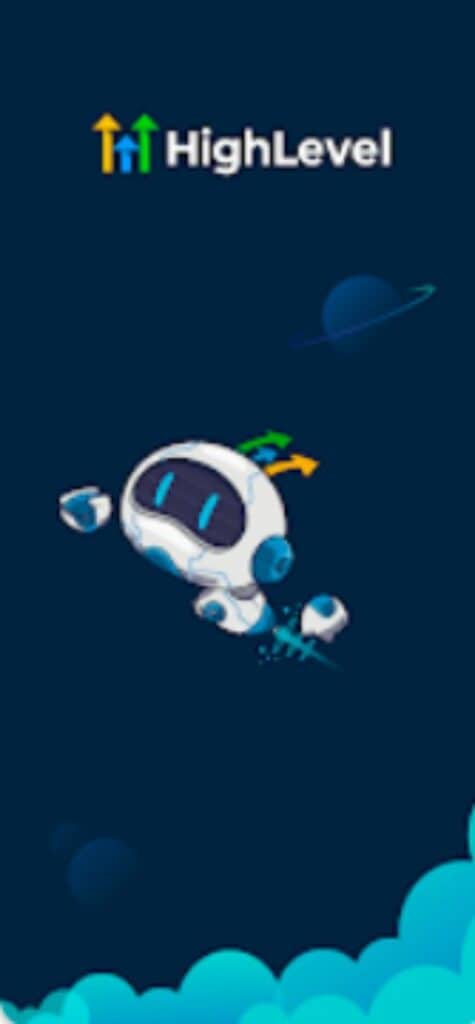 Who is the GoHighLevel App for?
GoHighLevel is a versatile platform designed to cater to the needs of marketing agencies and businesses of all sizes, offering a comprehensive suite of tools to effectively serve their customers.
GoHighLevel offers a range of user-friendly tools that can benefit various businesses, from local neighborhood businesses to those in the real estate and sales industries. These tools can save you time, money, and resources, providing features such as lead capture, website and landing page creation, payment collection, course creation, appointment scheduling, and agency membership platform creation.
The GoHighLevel mobile app allows for easy business management on the go. From your phone, you can access your dashboard, organize contacts, manage appointments, and perform various other tasks.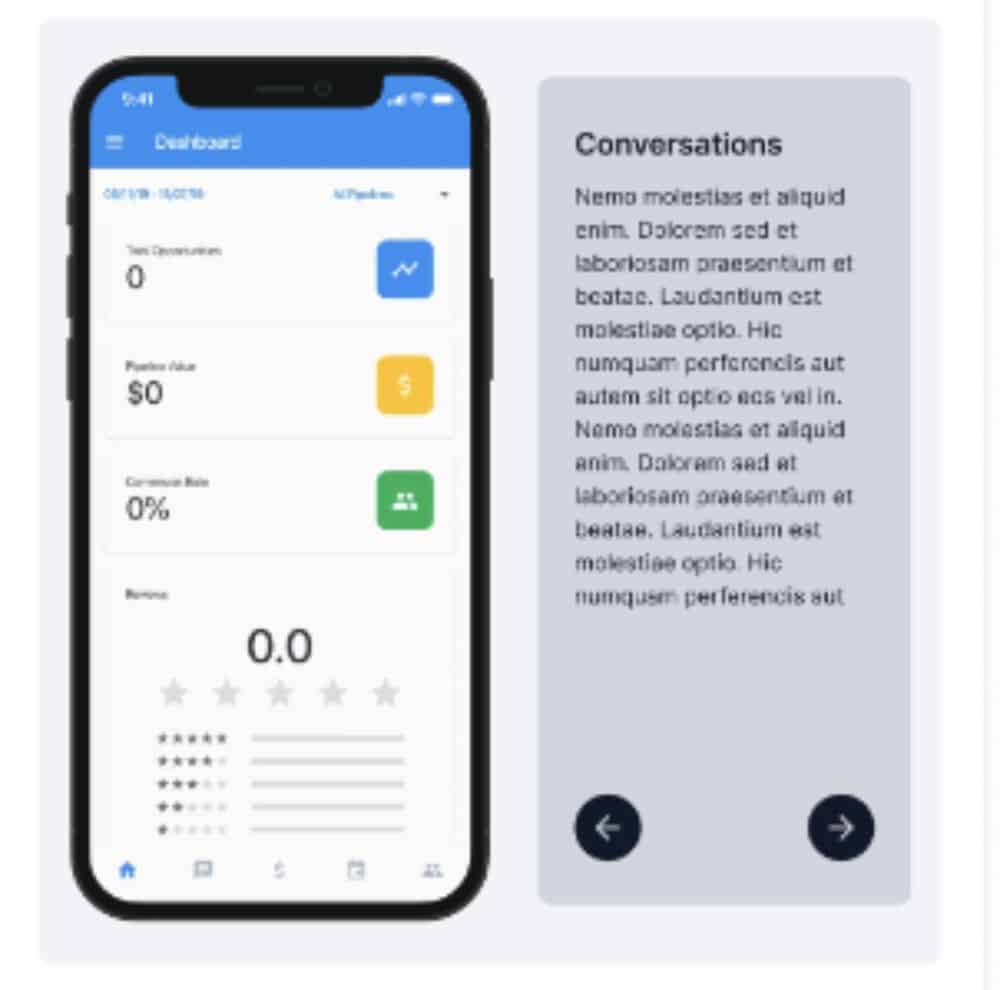 The GoHighLevel App includes several notable features.
View All Activities In A Central Dashboard
The GoHighLevel app allows users to access their essential GHL tasks on their phone, helping them stay organized and on top of their business.
This platform provides a efficient experience when browsing through activities.
On a mobile phone, various features can be accessed, including task overviews, business ratings, pipelines, calendars, and recent activities.
Engage With Clients & Prospects
Discover a world of seamless communication with our App's vibrant Conversations tab! Keep all your email and text conversations with contacts at your fingertips.
Unleash the potential of the Conversations tab – immerse yourself in captivating text conversations with your contacts, effortlessly connect with prospects through email or messaging, respond swiftly with finesse, and even make that all-important call.
Our amazing feature keeps you connected with your prospects, guiding them effortlessly through your sales pipeline.
Manage Ratings & Business Reputation
Online ratings and reviews play a crucial role in the growth of businesses. The GoHighLevel app offers convenient solutions for managing your business reputation directly from your phone.
The App allows users to access their average ratings, total reviews received, and sentiment analysis. Additionally, it provides the ability to view all reviews for a business from Google My Business and respond or dispute them as needed.
View & Manage All Appointments
The GoHighLevel App includes a Calendar tab that allows users to easily view their schedule and manage all appointments.
The Calendar allows you to efficiently manage your time by viewing upcoming events, booked appointments, and integrating other calendars. Additionally, it automates the appointment-setting process, eliminating the need for additional platforms like Calend.ly or the use of multiple tools.
Manage All Contacts
Maintaining a strong relationship with your contacts is crucial for your business as it can have a positive impact on sales, customer attraction, and overall conversion rate.
The GoHighLevel App features a Contacts tab that enables users to conveniently add, view, sort, and manage their contacts in a centralized location.
You have the option to categorize your contacts with tags, engage with them, schedule meetings, and take actions to continue moving them through your sales pipeline, whether they are fresh leads or one-time customers.

What Can You Do With the GoHighLevel Mobile App?
The GoHighLevel mobile app is a simplified version of the GoHighLevel platform. After installation and login, users can access various features and tools for conducting CRM on any device
View Your Pipeline
When you open the app, you will see an overview of your pipeline. If you select All Pipelines, you can switch between different pipelines to see their current status.
Make Calls, Send Emails and SMS
The GoHighLevel mobile app allows users the convenience of communicating with their contacts through calls, SMS, and email.
Book Appointments; View and Edit Your Calendar
Users have the ability to access and view their GoHighLevel calendars. Each appointment can be selected to see more information, and appointments can also be added manually by clicking on the plus icon.
Read and Respond to Conversations
Users have the ability to read and respond to ongoing email and text conversations, as well as start new conversations by selecting the appropriate contact and composing a message.
Conversations are displayed in a feed format, resembling WhatsApp or SMS on your phone. To read or reply to a message, simply tap on it to open and choose your preferred method of response.
Add, View, Edit, and Organize Contacts
All contact lists on the GoHighLevel platform can be viewed in the mobile app. Moreover, you can easily see the pipeline and current campaign status of each contact.
At this location, you have the opportunity to participate in the following activities.
You can add new contacts, as well as edit or delete existing ones.
Create lists to categorize contacts.
Please add a contact to the pipeline and include opportunity information.
Please provide a contact for inclusion in the automated campaign.
Please schedule a task or appointment for the contact.
Please include any additional information or notes in each contact.
Create New Opportunities
If a new opportunity or lead is received while you are away from your desk, you can utilize the app to input the information into a campaign or pipeline. Once completed, it will synchronize and appear on the GoHighLevel platform.
View Reviews and Send Review Requests
Review requests can be sent out through email or SMS using the GoHighLevel mobile app. Additionally, the app allows you the ability stay updated on your current reviews and respond accordingly.
Create Invoices
To utilize the invoice creation and sending feature within the app, it is necessary for you first have a Stripe account.
How Do You Get the GoHighLevel Mobile App?
The GoHighLevel app is accessible for download on both iOS and Android devices. It is important to note that the app is named LeadConnector, so when searching in either app store, use this term rather than "GoHighLevel."
You can also download the app by clicking on the provided links.
To download LeadConnector for Apple devices, click here.
To download LeadConnector for Android devices, click here.
Do You Have to Pay for the GoHighLevel Mobile App?
The GoHighLevel mobile app can be downloaded and used for free with any GoHighLevel plan.
Regardless of whether or not you are a subscriber to GoHighLevel, you have the option to download the app. However, you will not have access to any of the features.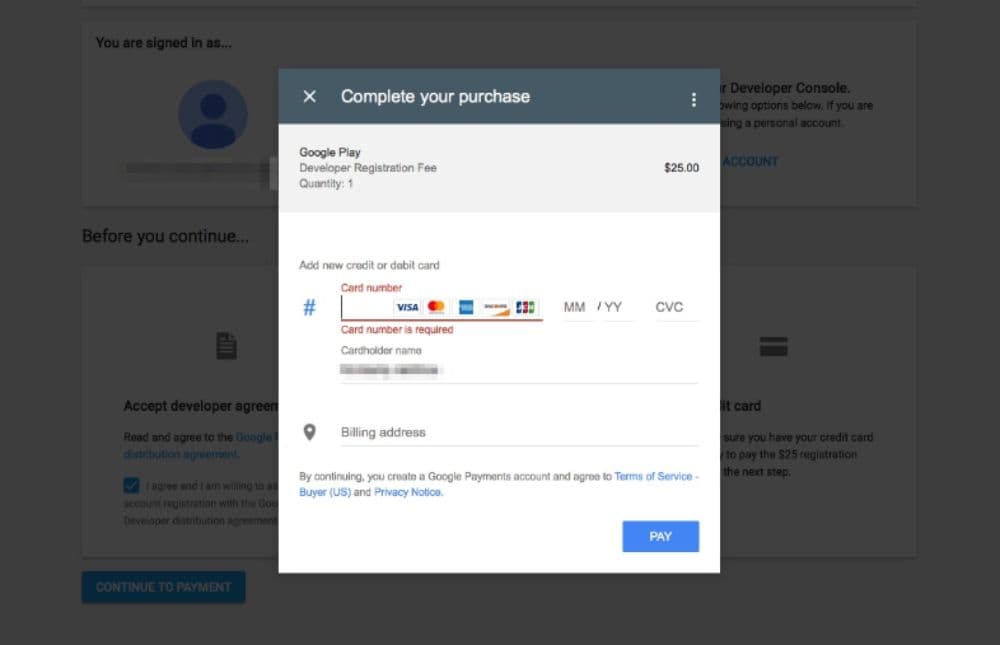 White-Label GoHighLevel Mobile App
One of GoHighLevel's key features is the option to brand and sell the platform as Software as a Service (Saas) to clients. This feature is available on the Agency Unlimited plan, which costs $297 per month, and allows you to customize the platform with your own branding.
There is an additional fee for offering the white-label GoHighLevel mobile app to clients who are interested.
White-label mobile iOS and Android app: $1,491 per quarter or $4,970 per year.
White-label mobile Zapier: The monthly cost is $50.
GoHighLevel Free Trial:
One advantage of GoHighLevel is that they offer a two-week risk-free trial period to assess if the platform meets your requirements.
Customers have the opportunity to fully explore the features and perks of the Agency Starter or Agency Unlimited plan during the 14-day free trial period, with no costs involved.
To access this offer, you can visit the website, select the pricing plan that best fits your needs, click on the free trial button, and create an account.
Your GoHighLevel App account will be created promptly for the trial.
There are no hidden contracts or long-term obligations, and the trial can be canceled at any time.
This risk-free trial period is one of the many advantages offered by GoHighLevel. This feature allows customers to take their time to explore the platform's features, such as its bookkeeping services, automated invoicing system, and in-depth business insights.
In addition to this two-week free trial period, GoHighLevel also offers a refund policy if customers are not satisfied with the services provided. Customers can receive a full refund within 30 days after they purchased the plan, if they are not completely satisfied.
The free trial period and refund policy demonstrate GoHighLevel's commitment to providing satisfactory services to their customers. With these features in place, customers can confidently try out their mobile app without any financial risks involved.
Once the free trial is over, customers can choose a plan that best suits their needs and budget. GoHighLevel provides various plans to meet different business requirements, from basic to advanced. The plans come with various features, including access to multiple users, priority customer support, and more.
GoHighLevel's mobile app also makes it easier for customers to keep track of their business progress. They can review their sales, monitor customer feedback, and access reports with just a few taps on their phones. The mobile app also provides insights about key performance metrics to help customers make better decisions.
The GoHighLevel mobile app helps digital marketers manage campaigns remotely. Users can conveniently access the app anytime. It has an easy-to-use interface, push notifications, effective communication, and detailed analytics. Busy digital marketers will find it to be the ideal solution. Stay ahead in the competitive digital marketing world by downloading the GoHighLevel mobile app now.
Frequently Asked Questions
Does GoHighLevel Have an App?
The LeadConnector app is available to all GoHighLevel subscribers and can be accessed on both Apple iOS and Android platforms.
GoHighLevel's LeadConnector app is the ultimate marketing tool for entrepreneurs and business owners. With LeadConnector, users can manage their lead generation campaigns from the convenience of their mobile device. The app allows users to quickly create custom capture forms, track and analyze performance metrics, and send automated sequences to qualified leads.
What Is the GoHighLevel App For?
The GoHighLevel LeadConnector mobile app allows users to perform basic CRM functions, including pipeline and calendar management, contact management, and message management.
Users have the option of making calls, sending emails, and sending SMS messages directly through the app.
How Do I Get the GoHighLevel App?
The app is available for download on both Google Play and the Apple App Store by searching for "LeadConnector." Alternatively, you can request a download link from the GoHighLevel customer service team.