GoHighLevel is an all-in-one marketing automation platform that has everything you need to gain more leads and sales online. It is often referred to as "High Level," but it is better known by its domain name, Go High Level.
In this article, we will discuss the GoHighLevel pricing in detail. We will also explore who should use HighLevel and the different plans available, along with what comes included in each one.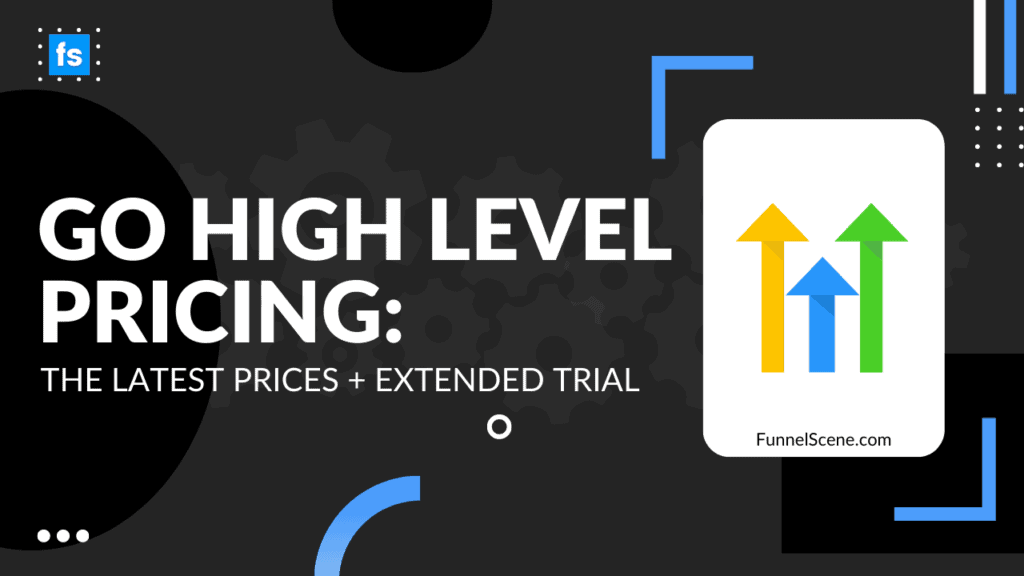 GoHighLevel Pricing - How Much Does GoHighLevel Cost?
There are many reasons why you would choose GoHighLevel as your main business software, and affordability is one of them. While many platforms will charge you based off contacts, the amount of pages or funnels, views, and other quantity based terms, High Level allows you to have unlimited. 
Keeping this in mind, the GoHighlevel pricing is a great investment as you can start from zero and scale your business as big as possible, all while still paying the same price.
The plans offered by GoHighLevel are as follows:
Agency Starter – $97/month

Agency Unlimited – $297/month

HighLevel SaaS Pro – $497/month
You can also pay yearly once you've signed up. Simply go to billing and it'll give you an option to subscribe to a yearly plan which is equal to the cost of 10 months of subscription to the plan you're on. You will see a button which states "Claim 2 months free".
If you haven't yet started with HighLevel, there is also a few free trial options:
We'll go deep into what the difference between those is (apart from length) to provide you the best deal possible.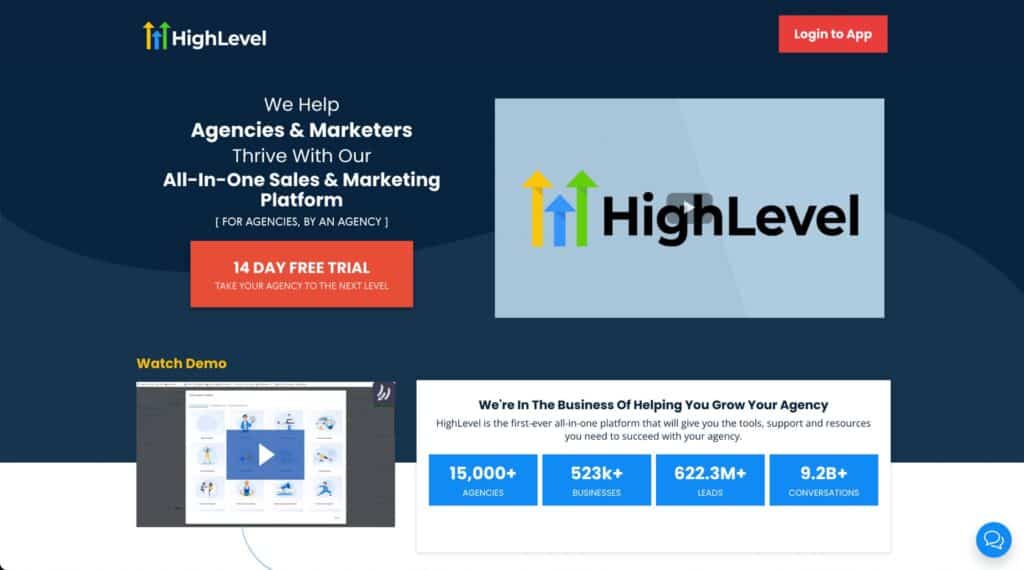 Is HighLevel Worth The Cost?
In our recent GoHighLevel Review, we went deep into the features and use cases of HighLevel to really decide who the platform suited. As a short recap, it's perfect for all businesses unless you focus primarily on ecommerce stores.
GoHighLevel CRM simplifies your workflow by providing everything from website building to email systems in a single platform. This allows you to save money since you don't need multiple subscription tools.
GoHighLevel offers an affordable price and high quality, compared to other companies.
When it comes to funnel building, GoHighLevel excels over its competitors with its emphasis on marketing automation and integrated CRM.
GoHighLevel offers CRM, marketing automation, email marketing, and complete website/funnel/membership solutions.
Utilising automated campaigns such as Facebook Messenger, SMS, voice calls, and voicemail drops can help raise response rates when engaging your leads.
Who Should Be Using GoHighLevel?
GoHighLevel helps local businesses of all sizes, from 1 to 1,000 locations, generate more leads, attract more customers, and increase their sales.
High Level is the perfect marketing automation platform for agency owners, allowing you to streamline your operations and save time, money and resources. GoHighLevel makes it easier to manage all of your marketing activities from a single dashboard.
Sales Teams can benefit from an all-in-one marketing and CRM system to maximize their success.Ideal for entrepreneurs, marketers, SaaS providers, coaches, and other service-based businesses.
Local businesses, agencies, sales teams, and entrepreneurs should consider GoHighLevel for their efficient and swift marketing solutions.GoHighLevel is easy to learn, even for those without technical skills.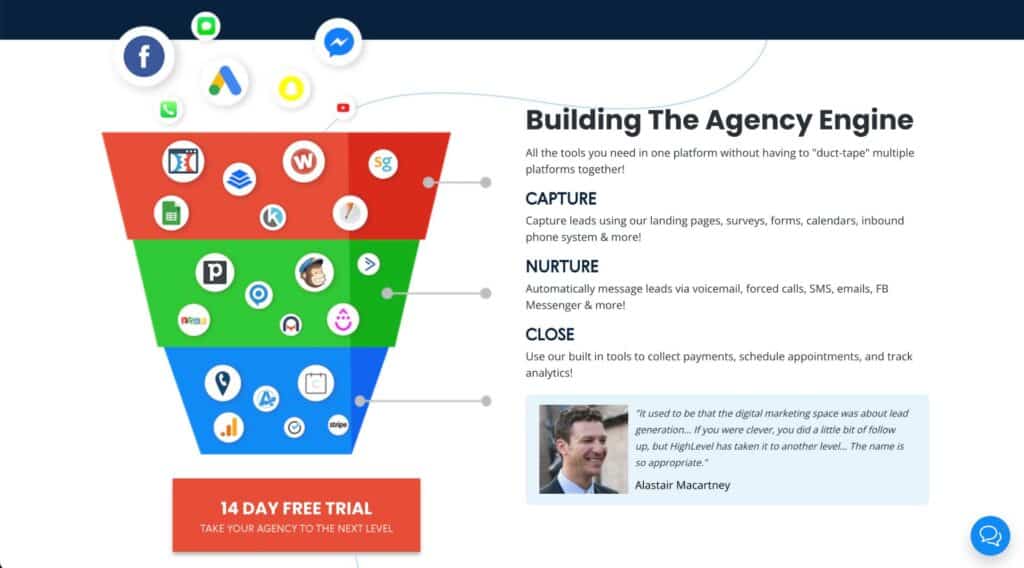 Most people only know of the regular GoHighLevel 14-day free trial which is what they offer on their website. However, there are a few users of High Level have also been given the opportunity to share a GoHighLevel 30-day free trial to their network. 
Thankfully, I are one of them! Let me break down exactly what each free trial entails:
GoHighLevel 14-Day Free Trial
The High Level 14-day free trial is for general users of the platform. You can subscribe to either the Agency Starter plan or Agency Unlimited, and get full access for 14 days before you are required to pay.
GoHighLevel Extended 30-Day Free Trial
With the High Level 30-day extended free trial, you are required to sign up to the HighLevel Pro plan, which gives you all of the features within the other plan, plus you get the opportunity to create your own white-labeled version of HighLevel to resell.
Pro Tip: If you are considering getting started with Go High Level on any plan, I'd recommend getting the 30-day trial and then change to the plan of your choice. You'll still then get the full 30-days and then once the trial is up, you'll renew at your selected plan.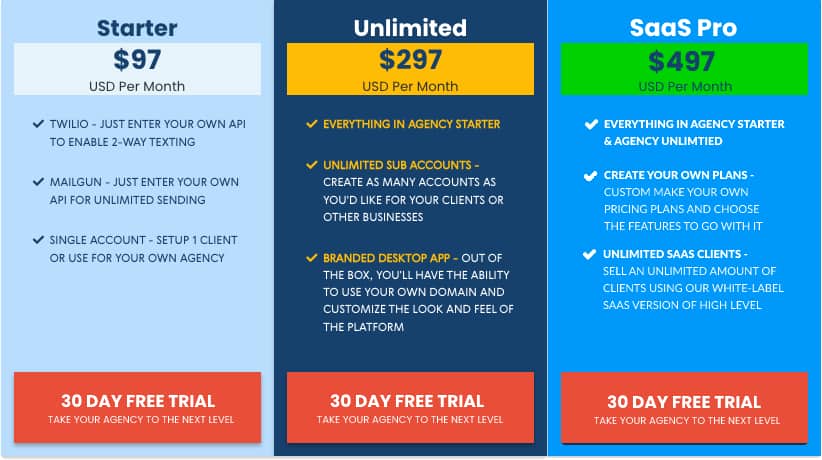 GoHighLevel Pricing Plans
Agency Starter Plan: $97 p/m
The Agency Starter plan is the perfect plan for solo marketers, single businesses, or the initial plan to build your digital marketing agency. You get the ability to create two sub-accounts, one to build your agency, and another as a testing platform. 
Generally, the second is used to create snapshots to share with other High Level users. Features on the Agency Starter plan include:
Agency Dashboard: GoHighLevel's dashboard provides a comprehensive view of your sales and marketing efforts.
Contact Management: Managing your contacts is a breeze with this feature. You can also add tasks, appointments, and notes to stay organized.
Opportunities Dashboard: This tool allows you to monitor and control your prospects as they move through the sales funnel.
Customizable follow-up campaigns: GoHighLevel makes it simple to set up automated follow-up sequences and track prospects' responses.
Calendar Scheduler: The GoHighLevel calendar app has a feature that simplifies the process of tracking appointments, eliminating the need for Calendly or Acuity.
Forms and Surveys: This tool is perfect for collecting contact information and taking surveys. You can add it to your GoHighLevel page builder or embed it on your website instead of using Typeform.
Conversations Dashboard: You'll be able to locate all emails, texts, and calls in one convenient place while here.
By using GoHighLevel, you can place leads into various automated systems for emailing, calling, and texting. Furthermore, you can directly call leads from your dashboard. Additionally, users of GoHighLevel have access to the following features:
Two-way text/email messaging 
A funnel builder is a tool to help create high-converting sales funnels.
Software to create websites
Software that creates emails
Connecting systems together.
A power dialer is a technology used to make multiple calls simultaneously.
A voicemail is a recorded message sent to someone's phone.
Tracking performance of Google and Facebook campaigns through attribution reporting.
Creating forms and surveys made easy.
The starter package contains unlimited users, a great feature, but only works with one business account. Consequently, you can use it for yourself or one customer, and that is the limit. If you require a CRM for your single business or are just starting out, the starter plan is appropriate. Coaches or consultants in particular gain benefit from this package; it suffices; and avoids the cost of buying multiple applications. 
Even with HighLevel Starter package, you can save compared to purchasing each software separately which often costs more than $97 or $297 per month.
Agency Unlimited Plan: $297 p/m
For the Agency Unlimited plan, you can get a monthly membership of $297 or an annual membership of $2970. This includes all of the features from the Starter plan plus:
A workflow builder is a tool used to create automated processes.
White-label desktop computer
Live chat assistance.
Customer service by phone
This plan provides an unlimited number of users as well as a limitless business account that allows you to have countless clients connected. It's an awesome feature!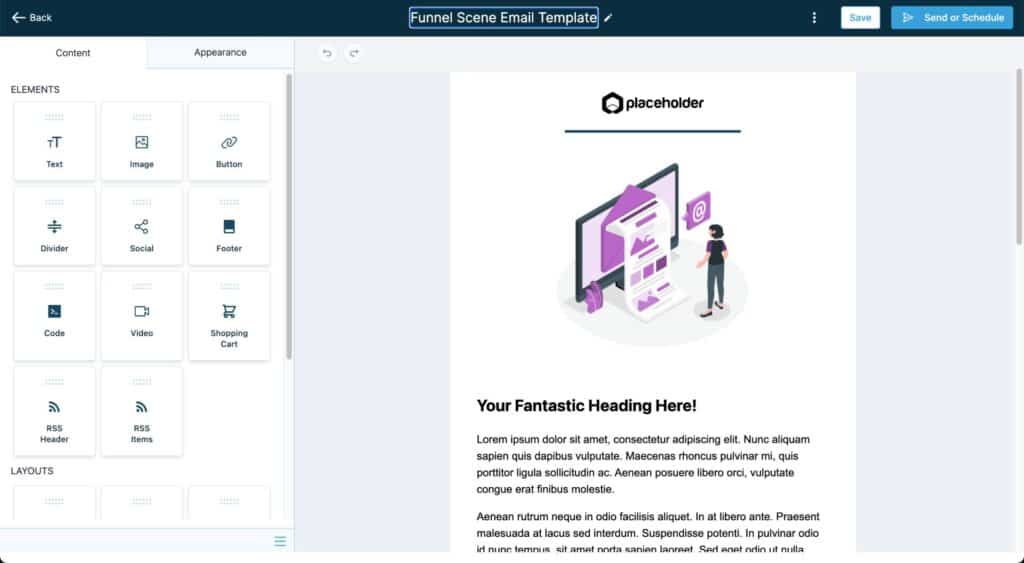 HighLevel SaaS Pro: $497 p/m
HighLevel recently released their GoHighLevel SaaS Mode plan, formerly called the Pro or Agency SaaS Pro. This service costs $497 per month.
SaaS Mode gives you the chance to use white-labelling and sell HighLevel as your own product with your own brand. In essence, you get to create your own SaaS business.
The SaaS pro plan comes with a 30-day free trial, which you can downgrade or cancel at anytime within the 30 days and not be charged.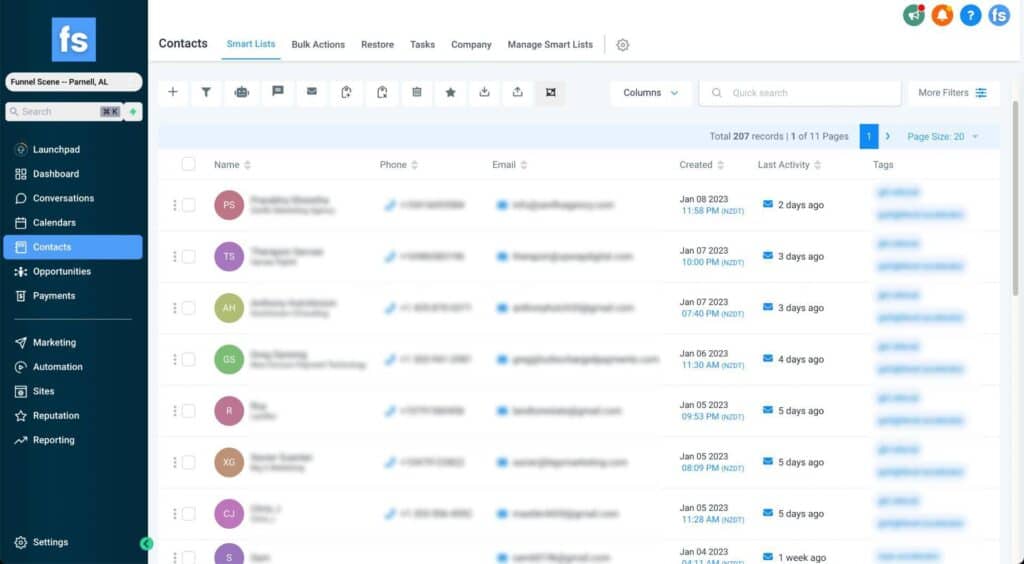 As previously mentioned, the Go High Level lifetime deal is not currently available, but you can still get the yearly discount.Go High Level Software Agency Pro Plan has a white label feature that lets users resell the package to customers either on a subscription or a one-time basis.
When offering Go High Level as a SaaS to your clients through an agency plan, you can choose between charging them a single payment or regular fee.
The GoHighLevel lifetime deal could have been great for saving on expenses had it been available.Your best choice is to get the discount for a full year. I'll walk you through the process step by step.
Below is the Go HighLevel price list. I've created a guide to help you identify which plan is best suited for your business from the HighLevel pricing plans.
Agency Starter is available for $97 per month.

A freelance agency is available for a monthly fee of $297.

For $497 per month, you can join Pro Agency.
Choosing an annual subscription over a monthly one would save you 17% on the cost.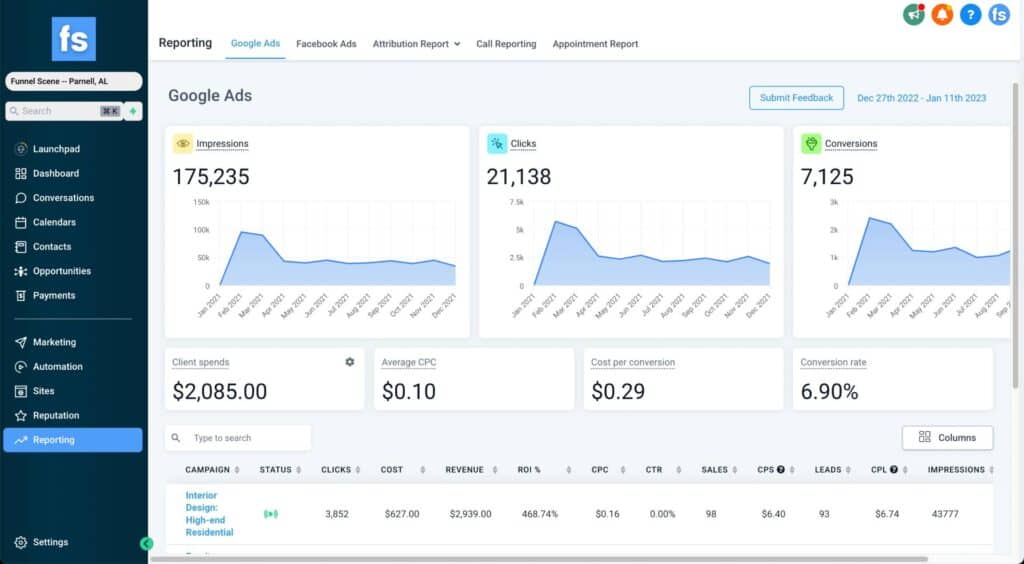 HighLevel Money Back Guarantee
All payments for HighLevel services are final and no part-payments or prorated refunds can be given for partially used accounts. Still, HighLevel may provide a refund in special situations like when they revise their terms of service.
Does HighLevel offer a free Plan?
No, all of the High Level plans are paid plans, however, you can get a 14 or 30-day free trial to test it out.
Ho do I cancel my GoHighLevel Account?
Log into your GoHighLevel account, go to https://www.gohighlevel.com/modify-subscription, and select on "Cancel your subscription" to cancel your GoHighLevel account. You will be asked to provide a reason why, simply fill that out and it will complete the cancellation.
Is it possible to white-label the mobile app?
Yes, there is an additional plan where you can get a custom mobile app, plus custom Zapier zap. This costs an additional $497 per month. 
Are SMS, emails, and voice calls included in the price?
No, however, you can integrate your own 3rd party applications, or use High Levels options. Emails cost roughly $0.675 per 1000 messages. 
Is there a place to learn more about High Level?
Yes, High Level have a big knowledge base which can help describe certain features and also help answer questions.
Does GoHighLevel have an affiliate program?
Yes, they do! The GoHighLevel affiliate program is very lucrative, and you can earn 40% commissions for referrals, plus 5% on 2nd tier referrals. To get started, sign up here.
Final Thoughts - Is GoHighLevel Pricing Right For Your Business?
After reviewing GoHighLevel's features and pricing, I'm confident this tool is among the best all-in-one marketing solutions. It will help streamline client management while fitting within a low budget. Thus, as an agency owner, I strongly encourage you to explore the potential of GoHighLevel to maximize business profits.
The goal of this article is to simplify understanding the details and costs of GoHighLevel's pricing plans.
GoHighLevel is a tool that can streamline your business operations, allowing you to build marketing funnels and make sales, while freeing up time to focus on other aspects of your business. There's no doubt that it's powerful.
Don't wait any longer! Select a plan that meets your business needs quickly. Try it for free to see if it's the right fit for you.