As an entrepreneur or small business owner, you may be searching for a comprehensive digital marketing solution to support your online business.
It is likely that you first encountered the name GrooveFunnels in this way.
GrooveFunnels is a collection of modern and advanced software technologies that have recently become popular.
The collection includes various marketing tools such as GroovePages, GrooveSell, GrooveMail and GrooveAffiliate which allow you to create sales funnels, landing pages, ecommerce websites and email campaigns. It provides a comprehensive solution for all your marketing needs in one centralized location.
This Article provides answers to Groovefunnels inquiries and compares the latest pricing plans to assist in selecting a suitable option.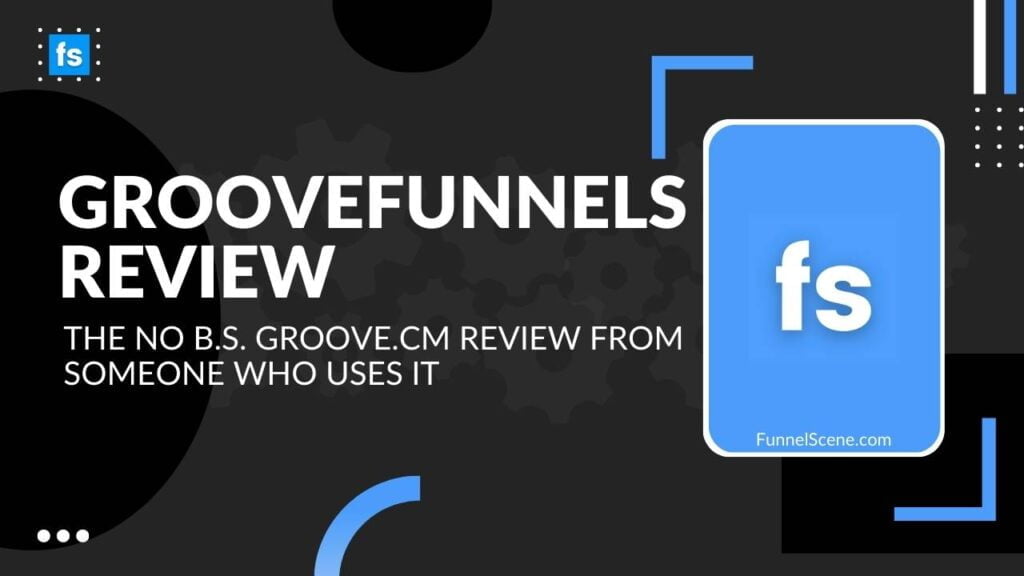 My Experience of Using GrooveFunnels to Date
Before proceeding, it's important to provide some context since there were initial difficulties.
In April 2020, the search for a comprehensive online business platform was ongoing.
I discovered GrooveFunnels, also known as Groove, during my search.
As of early 2020, there were three available applications: GroovePages, GrooveSell and GrooveAffiliate.
The three apps needed frequent updates from the developers at Groove due to technical issues.
Based on my research, the reviews for the platform were either overly enthusiastic or discussed features that were not yet released.
Spending hours configuring an app that breaks can be a frustrating experience.
I have provided solutions for setting up Groove appropriately on Youtube.
As new apps and updates were regularly released, the training provided by Groove became outdated at a fast pace.
I considered not using Groove until it was out of BETA because it was difficult.
As of January 2021, there was a noticeable shift in the situation.
The Groove digital team responded to customer feedback by recruiting additional developers to promptly address software issues.
They initiated the implementation of direct integration with other Groove applications, such as GrooveSell, GrooveMember, and GrooveMail.
The most recent bug fixes and updates were shared with the community.
Additional features and previously undisclosed applications have been included in both the unpaid and paid subscription plans.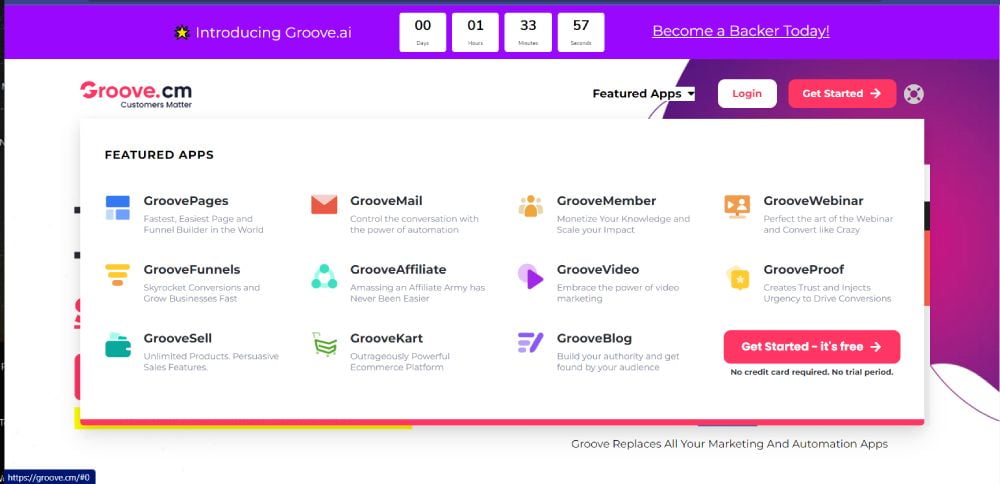 Rather than launching an application with defects...
Groove prioritized quality and would only launch an application once it was completely operational.
Currently, there are nine completely operational applications with infrequent occurrence of bugs.
Although there was risk involved in being an early adopter of a new platform, I have no regrets when looking back.
The reason being is as follows:
I secured a reduced price for the entirety of my subscription.
There are 25,000 email contacts on GrooveMail for email marketing purposes.
There are many upcoming apps beyond my imagination.
Through patience and persistence, I have earned a return on my investment in GrooveFunnels.
During the first three years of operation, the company experienced significant difficulties. However, these setbacks were temporary despite causing frustration initially.
The user interface has undergone significant transformation, with regular additions of new features on a monthly basis.
Even the free plan with basic features is sufficient to initiate and manage your online business.
GrooveFunnels: Who Is It For?
Groovefunnels is an all-in-one online business platform suitable for both small business owners and new business startups operating on a tight budget.
Individuals who create content.
Retail businesses operating online.
Individuals who post regularly on a personal website are commonly referred to as bloggers.
The entities that offer services.
Individuals who provide coaching and consulting services.
The platform provides a comprehensive suite of business tools that operate harmoniously with one another, requiring no technical expertise to utilize.
If your online business is already profitable with scalable systems and a team of developers, then Groovefunnels may not be suitable for you.
GrooveFunnels: Who Is It Not For?
Although Groove is capable of integrating with third-party applications through webhooks and APIs, it may not be the optimal choice for companies that have extensive database queries and require detailed client reporting at this point.
I have encountered marketing teams utilizing funnel builders such as Groove for developing micro websites to promote campaigns.
Using GrooveFunnels can be advantageous because it allows for the fast creation of websites and landing pages without disrupting the corporate website.
What Apps Are Available On Groove's Platform?

The GroovePages software enables users to build websites and sales funnels from pre-made templates or starting from scratch.
GrooveFunnels provides a selection of pre-made templates, including:
Templates consisting of only one page.
Site templates that are fully developed.
Templates for funnels.
Templates for webinars
The page is blank and can be customized according to your preferences.
The Free plan offers limited templates, therefore upgrading to a premium subscription is necessary to access more options.
The software called GroovePages provides the ability to accomplish the following tasks:
One option for creating a website is to use a drag-and-drop builder.
Sales funnels can be used to market and sell products.
Create efficient and rapid checkout solutions.
Increase product revenue by providing customers with the option of purchasing additional items at checkout, offering discounts or lower-priced alternatives, and suggesting supplementary items.
By participating in an affiliate program, you can receive a commission for promoting products on your website.
The customization options for every element on your page are readily available, which simplifies the process of making adjustments.
GroovePages have been designed with mobile responsiveness in mind, making it easy to modify them for each device size.
Furthermore, every website includes an SSL certificate at no cost and unrestricted bandwidth.
GrooveFunnels claims to have a highly effective and user-friendly drag-and-drop website building platform.
Some users have reported finding the user interface of GrooveFunnels to be complex.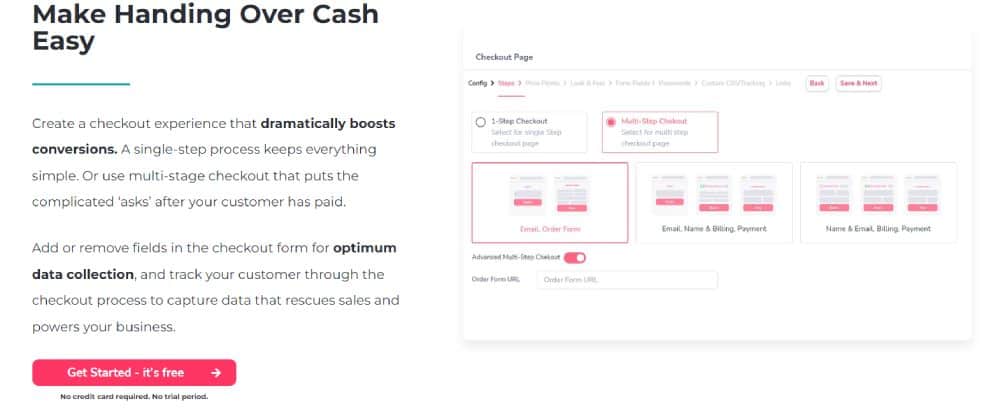 GrooveSell is an online sales platform that allows users sell their products. It offers various features such as creating products, upselling/downselling, setting up checkout pages and affiliate programs without incurring fees. Additionally, it has a marketplace where affiliates can find and promote your products.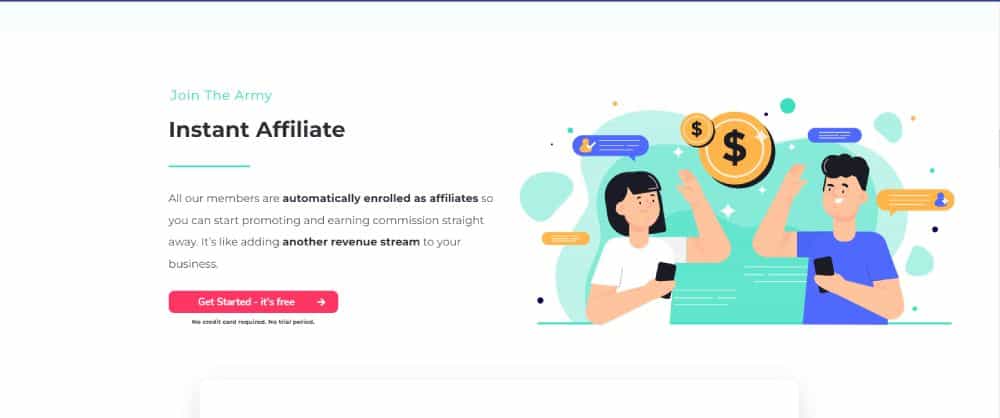 The GrooveAffiliate program offers the opportunity for affiliate marketers to promote products that are of high quality and high conversion rates.
Creating a GrooveFunnels account is free and allows you to market GrooveDigital products for monetary gain.
Along with advertising GrooveDigital products yourself, affiliate marketers can also be hired to endorse your products and services.
GrooveAffiliate provides a comprehensive platform that enables you to efficiently manage and monitor all affiliate related activities.
In addition, GrooveAffiliate provides the following benefits:
The option to customize payouts allows for determining the specific amount and timing of payment for each affiliate.
To ensure precise and effortless tax reporting, make a ledger adjustment reflecting the monetary value of bonuses.
Affiliates are able to provide PayPal or bank wire information for convenient payment processing.
A leaderboard creator can be utilized for affiliate contests to maintain enthusiasm and drive among affiliates.
The affiliate marketplace offered by GrooveFunnels allows for the promotion and sale of various products.
Upon a successful purchase made by a user through your affiliate link, the program will grant you a 20% commission of the sale.
By upgrading to a premium account, you will advance to tier 1 and earn a commission of 40% on all GrooveDigital products that you sell.
At this point, financial transactions become more prominent and notable.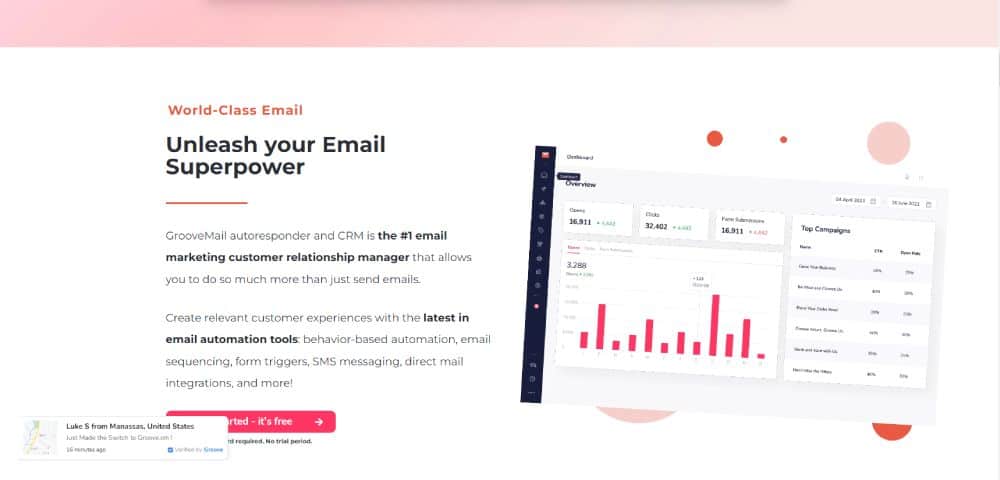 GrooveMail is a software tool that functions as an autoresponder or CRM automation solution and enables you to:
Automate the process of sending emails in a sequence.
Publicize your offerings and special deals.
Automated broadcast emails and follow-up emails can be sent, among other options.
GrooveMail is included as a feature in the Free plan along with other GrooveFunnels tools.
Upgrading to a premium account grants access to additional features.
Some of the features are listed below, though there may be more.
Using analytics can be helpful in improving your email marketing strategy as it enables you to track engagement rates, click-through rates, and open rates.
The process of managing leads becomes easier when using a tool to import and organize them in one place.
With HTML emails, it is possible to enhance the appearance and design of your emails with various colors and themes.
This marketing tool can be utilized to enhance the quality of emails, captivate prospective customers, as well as convert them into paying clients.
GrooveMember is a software platform designed for digital marketers to create and manage membership sites, with added functionality as a content management system (CMS).
GrooveMember provides the ability to:
Accounts can be created for free and have the option to upgrade.
Creating a membership site involves building and designing.
Enable password protection to secure your content.
Provide access to your content through a drip feed.
One can organize virtual summits and online courses.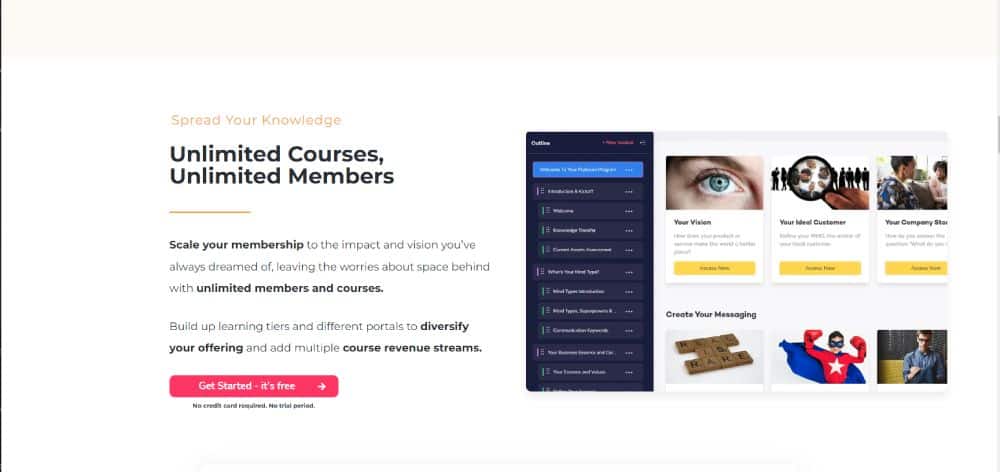 Additionally.
GrooveMember is designed to work seamlessly with GrooveAffiliate and GrooveCheckout, eliminating the need for external membership sites or sales platforms.
Listing your products for sale is all that's required for affiliates to promote them.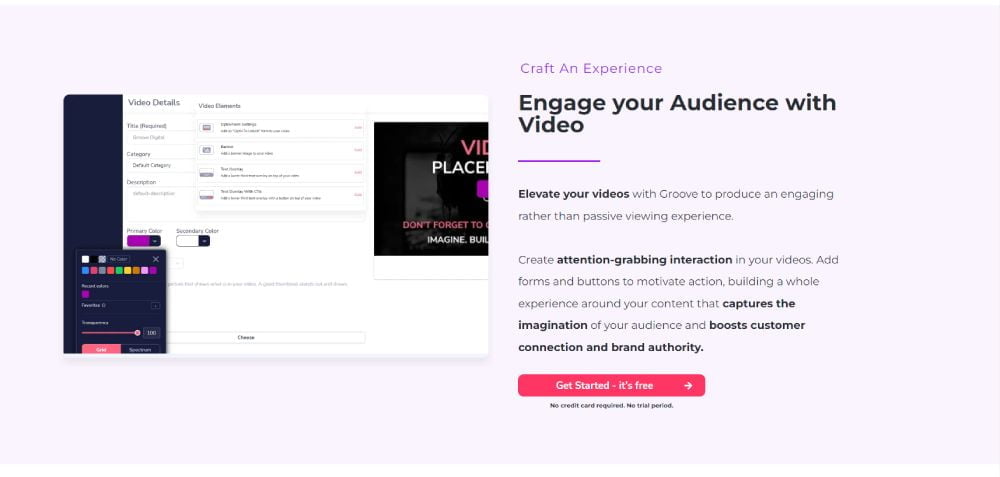 Including a video can be an effective method of generating leads for your business.
The GrooveFunnels platform offers GrooveVideo as a supplementary function that enables you to:
Improve video content to generate leads.
Create and upload video content to social media platforms.
Transform any video into an effective marketing asset.
Developing an automated process is required.
One can modify elements such as player skins and controls.
Activate the autoplay function.
Incorporate video content into your website.
To enhance the search engine visibility of your videos, it is advisable to incorporate tags, prompts, and CTA buttons.
GrooveVideo offers analytical tools to assist in identifying the videos that drive the most leads, which can benefit your marketing plans.
It's worth noting that the feature comes with a limitation; free storage of up to 100GB is exclusively available for Pro members.
To upload a video, users with a free account will need to connect an Amazon S3 account and encoder.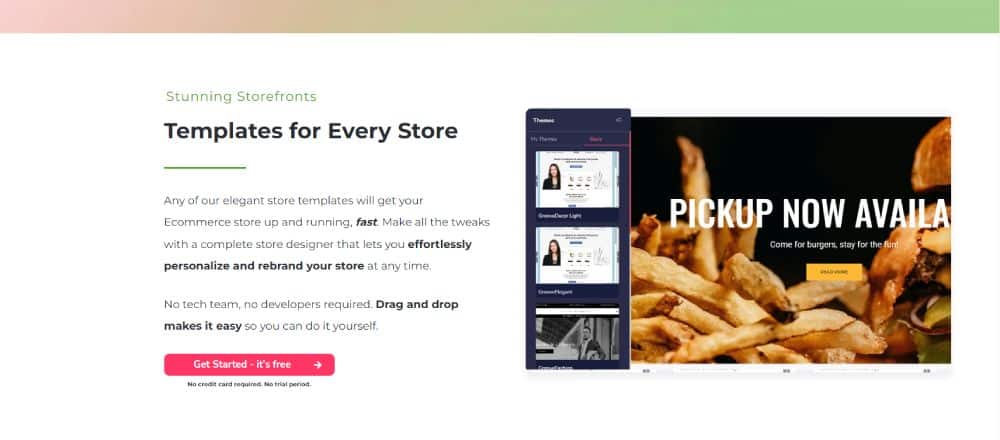 GrooveKart is a platform that offers various digital marketing capabilities.
One of the features of GrooveKart is that it enables you to:
A website offering print-on-demand services and dropshipping numerous pre-made products can be created.
One option is to develop customized products for a branded retail store, or alternatively, search for related products based on customer needs.
Under the Free plan, it is possible to establish a fresh store every 30 days.
The GrooveKart platform is not part of the free digital marketing package offered by GrooveFunnels.
In order to access GrooveKart, one must either purchase it separately or upgrade to a premium plan.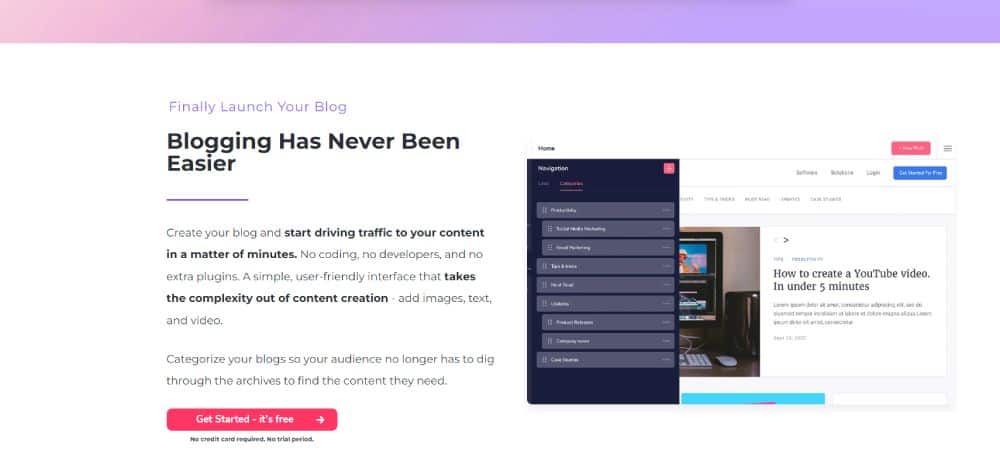 GrooveBlog is a web-based platform which enables users to create, modify and publish articles for their blogs.
The Free plan of GrooveFunnels allows the creation of a single blog post only.
To access additional creation features, upgrading to GrooveFunnels Pro is mandatory.
GrooveBlog is a user-friendly platform that enables easy content publication and provides effective SEO tools to enhance website traffic.
9. GrooveWebinar Automated

GrooveWebinars is a software for automated webinars that enables users to create and conduct evergreen webinars.
There exist four distinct types of webinars.
It is possible to automate webinars using a past recorded video.
A webinar can be broadcasted live.
The upcoming Stream feature allows users to broadcast their live webinars to various social media platforms, including YouTube.
A meeting is scheduled in the near future to gather with a few individuals in small groups.
At present, GrooveFunnels' users have access to just one out of three available types of webinars.
The tool can be utilized to improve replays, leading to an increase in generating leads for upcoming webinars.
GrooveVideo provides the capability to track statistics related to user viewership of your webinars.
GrooveWebinar users can choose to utilize a video from the GrooveVideo library or upload their own.
Only users with a Pro membership are eligible for complimentary storage of up to 100GB.
To upload a video, those with free accounts must connect an Amazon S3 account and an encoder.
To host multiple webinars, upgrading to the Pro subscription is necessary.
Integrate external software to automate marketing functions across GrooveMail, GroovePages, GrooveSell, and other related platforms.
The usage of web hooks enables the integration of other applications. The lifetime plan's limitations are yet to be determined.
The built-in help desk of Groove Digital caters to customer service, billing enquiries, and support tickets. It is integrated with GrooveSell & GrooveMail so that refunds can be issued and emails can be responded to using the help desk. Limits for the lifetime plan are yet to be determined.
The system allows you to create meeting invitations that sync with Google calendar. It also integrates with GrooveSell, enabling you to sell coaching and consulting sessions. You can even set up public calendars that show your available session times. Plus, there's no limit on the number of calendars you can make.
GrooveWebinars is an automated software designed for the creation and hosting of evergreen webinars.
Four different types of webinars exist.
One way to run webinars automatically is by utilizing a past webinar or recorded video.
The webinar will be broadcasted live in the near future.
Our upcoming feature, Stream, enables users to broadcast live webinars across various social media platforms and YouTube.
A meeting will be held in the near future to gather with small clusters of individuals.
Currently, only one out of the three types of webinars is accessible for users of GrooveFunnels.
This tool has the capability of improving replays, thus resulting in increased lead generation for future webinars.
Using GrooveVideo, it is possible to track important statistics like the number of webinar viewers.
GrooveWebinar provides the flexibility to either select a video from its own GrooveVideo library or upload your own.
Free storage of up to 100GB is only available for Pro members.
To upload a video, connecting an Amazon S3 account and encoder is required for those with a free account.
To access the option of hosting multiple webinars, upgrading to the Pro subscription is required.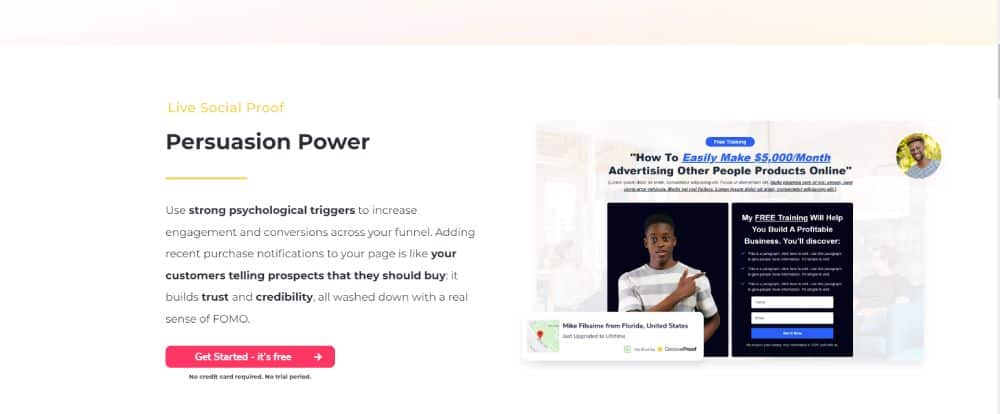 The proof tool, GrooveProof, is completely integrated with GrooveCheckout and presents confirmed purchases to website visitors, effectively demonstrating the impact of social proof.
GrooveProof enables you to:
The process involves selecting a specific product to feature and generating a widget that includes a personalized notification.
Incorporate social proof into your marketing strategy to provide visitors with implicit but influential cues about social behaviors.
It is possible to conduct live streaming on all major social platforms simultaneously through your browser. This feature works on both Mac and PC because of its cloud base technology.
Automation should be discussed, and you can gain an understanding of customer satisfaction by using GrooveSurvey to capture and analyze data.
Surveys and quizzes provide valuable data.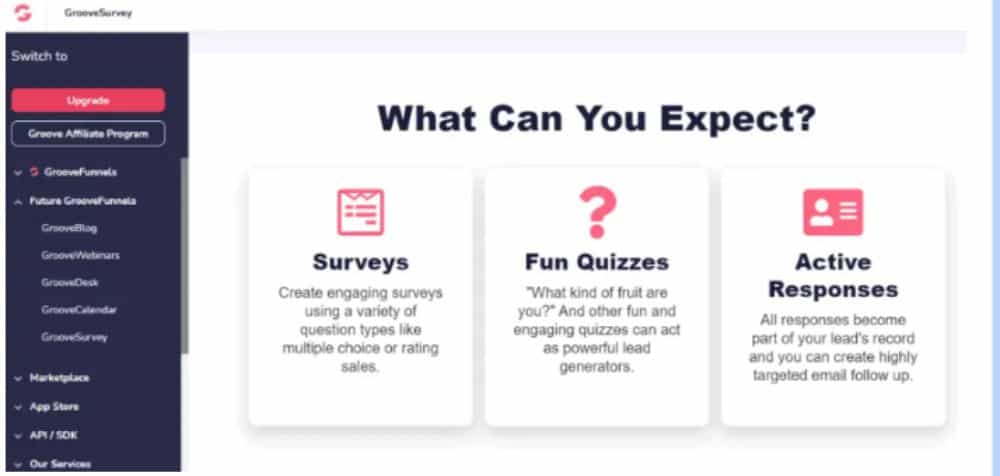 GrooveSurvey offers a range of applications for improving messages and for discovering new products, in addition to being a useful tool for launching a sales funnel, creating lists and directing people to purchase.
Selling to customers is simpler.
Other similar tools like Responsuite typically cost around $70 per month, and creating quizzes would incur an additional fee of $50 per month.
This tool allows you to create attractive offers, analyze data, and improve audience segmentation.
GrooveQuiz and GrooveSurvey, similarly to other Groove apps, are part of the GrooveFunnels suite and products.
GrooveMail will receive a user's email address when they answer a quiz or survey.
Utilizing workflows and automation based on customer responses can be an effective marketing strategy.
Quizzes can be used to generate leads, with responses able to be collected and exported and integrated with GrooveMail for follow-up email campaigns.
You can create a visual representation of your sales and marketing funnels on a drag-and-drop canvas, allowing you to test the flow before implementing.
Groove provides a marketplace where members can promote products they have developed on GrooveSell, and to find affiliates inside the Groove community.
You can join affiliate programs and earn commissions through a platform similar to ClickBank, where you can narrow down the products according to their niche.
On Clickbank, products with high popularity have a "Gravity" score, while the Affiliate Marketplace has an "Affiliate Power Score", abbreviated as APS.
The marketplace has proved successful as users can obtain sales upon product release.
GrooveFunnel's Pricing Plans
GrooveFunnels is still in development and those that join early can benefit from the best pricing available. The Free-For-Life deal for Basic memberships remains valid, which requires a one-time payment of US$1,397.00 or four monthly payments of US$497.00 respectively. Platinum membership is secured for life after either payment option is completed.
GrooveFunnels is transitioning to an annual monthly subscription for Basic and Platinum memberships, with discounts available for a limited time at US$99.00 and US$299.00 respectively.
GrooveFunnels Pros and Cons
Our analysis team conducted an evaluation of GrooveFunnels and identified its advantages and disadvantages.
Pros:
A credit card is not required to start the Free-For-Life Basic membership offer.
A Platinum membership is available at a discounted price.
GrooveFunnels is consistently releasing updates to the platform.
There are plenty of online resources available to assist you with getting started.
The platform includes a gallery of royalty-free images.
GrooveDesk is on the horizon.
GrooveVideo is now available.
Cons:
GrooveFunnels is in a testing phase, so some bugs may still occur.
GrooveFunnels does not currently have team collaboration functions, but they are expected to be available soon.
Some videos become outdated as newer videos are released and the older ones are not taken down.
A different login is required for access to GrooveDigital Academy.
Basic memberships have limited features.
Groove is a legitimate Software as a Service (SaaS) company, serving over 550,000 users.
Groove is a software development company whose customer acquisition strategy involves significant use of affiliate marketers.
Affiliate marketers promoting heavily may lead to a perception of doubtfulness.
Groove is an established company that was created by individuals with extensive experience in constructing multi-million dollar marketing softwares, such as WebinarJam, Kartra and EverWebinar.
Mike Filsaime is the CEO and founder of GrooveFunnels.
Mike Filsaime introduced the concept of viral marketing in 2006 with the launch of Butterfly Marketing.
He is utilizing the same viral marketing strategy to increase GrooveFunnels' popularity as one of the fastest-expanding funnel building platforms in the world.
Is GrooveFunnels Worth It?
Groove will be officially launching on 22nd February 2022, and the lifetime deal may be beneficial as a long-term investment.
22 months back, if you had asked me about it, I would have advised against it and suggested to save your money.
Most people purchase Groove.cm / GrooveFunnels assuming that it will function properly right away.
When you have 19+ apps in the development roadmap, this may not be feasible.
Expect more apps to be released in the upcoming months.
They are offering 19+ apps for a one-time payment at a discount.
If the abilities of other services matched those of ClickFunnels, you would pay a monthly fee of $297 instead of a one-time payment of $1997 for lifetime access.
You can purchase an affordable, comprehensive marketing platform with a lifetime sales funnel builder and 19+ apps in one.
With GrooveFunnels, you can manage your entire online business without needing to purchase additional software and subscriptions after it leaves the beta phase.
In the coming months, Groove will become a comprehensive platform for marketing, sales and customer relationship management with additional features to enhance viral marketing that are not available on ClickFunnels.
Software is constantly changing, and not static.
I have observed the growth and development of the Groove application over the past year, despite initially being doubtful.
You currently benefit from more training and support than before, with the potential for further improvements in the future.
In this review of GrooveFunnels, I have endeavored to provide transparent information so that you can make an informed decision when purchasing the product.
GrooveFunnels Frequent Asked Questions:
Is GrooveFunnels really free?
Many companies have free trials available, but require a credit card.Groove offers a Free for life account with no credit card required for sign up. There are certain limits for each app, though the features included are sufficient to launch your online business.
When will all the Groove apps be available?
The Groove suite of applications, which includes GroovePages, GrooveSell, GrooveAffiliate, GrooveMail, GrooveMember, GrooveVideo, GrooveBlog, GrooveKart and GrooveWebinar are available for automation. The rest of the apps are expected to be launched by 2023.
Who is behind GrooveFunnels / Groove.cm?
Mike Filsaime is the CEO of GrooveDigital and its subsidiary, GrooveFunnels. He has extensive experience in the digital marketing sector.
How many sharefunnels can I create on Groove?
Share funnels are not available on the Free plan; however, the higher subscription tiers have unlimited access to sharefunnels and importing funnels.
Is SSL certificate included for free on GrooveFunnels?
Groove.cm's servers will handle the installation of Free SSL when connecting a custom domain, without needing to open a Cloudflare account. However, if desired, users can open their own Cloudflare account for further control over name servers.
Can I import my existing email contacts from another email provider on GrooveMail?
The import of email contacts from another provider is only available on the premium plan; it is not available for free users.
What email marketing integrations and third party integrations can I add to Groove?
Integrations with ActiveCampaign, Aweber, CampaignMonitor, WebForm, Everwebinar, GetResponse, GotoWebinar, Leadlovers, Mailchimp, Mautic, Perkizilla, PipelDrive, ProductDyno Sendiio WebinarJam and Zapier can be used to gather customer data. Additionally webhooks or embedded forms codes from other software may also be implemented. Further integrations are being continuously rolled out.
Are GrooveMember sites password protected?
Students and members are provided with a username and a corresponding a passsword to access a secure login page.
Can I host my membership content like videos and files on Groove?
GrooveMember allows for the uploading of PDF or image files, and for videos, you can use GrooveVideo to add them to your membership. The free plan includes a limit of 5 videos uploaded to GrooveVideo, while the paid plans offer unlimited video uploading capability.
Will GrooveFunnels have page analytics and split-testing?
This is not currently available and is expected to be released by the end of 2023.
Can I use GrooveFunnels for my Digital Agency?
You can create funnels for clients, either through direct ownership or through signing up as an affiliate to generate passive income.
What payment gateways can I integrate in Groove?
Free users can only set up payment gateways using PayPal and Stripe. Paid users may have access to additional payment gateways, such as Authorize.net, NMI, Braintree, GroovePay, etc.
What currencies can I accept on GrooveSell?
GrooveSell allows you to create products in currencies such as USD, GBP, CAD, AUD, NZD, EUR, SEK, SGD, BRL, MXN, PHP, INR, MYR, PLN, BGN and DKK. Additional currencies may be available in the future.
Can I create coupon voucher or discounts on Groove?
It is possible to generate a coupon code in GrooveSell for products, services or online courses with which you can assign either a dollar discount or percentage discount off the product's price.
Can I create an affiliate program for my own products and services on Groove?
GrooveSell and GrooveAffiliate both offer unlimited affiliate programs with the free plan. Additionally, listing your program on Groovefunnels' marketplace may be beneficial, similar to Clickbank.
What kind of tracking links can I create on GrooveFunnels?
GrooveSell provides the capability to generate affiliate tracking links, page tracking links, as well as checkout cart tracking links.
GrooveFunnels is a comprehensive marketing software that is highly regarded by many. Its useful features are created with excellent attention to detail, and users have a say in which features are given priority. The platform's cost is reasonable, but it can still be quite buggy at times and has sometimes been noted as being overly pushy in its marketing efforts. In summary, GrooveFunnels surpasses expectations and offers outstanding value for money – now more than any other time – making it worth the time and effort to try out.