If you've been searching for ways to generate passive income online, chances are you've come across Income School Project 24. This program has gained significant attention in the digital marketing community, promising to help individuals build profitable niche websites within 24 months. But does it live up to the hype? In this review, we'll take a closer look at Income School Project 24 to determine if it's worth your time and investment.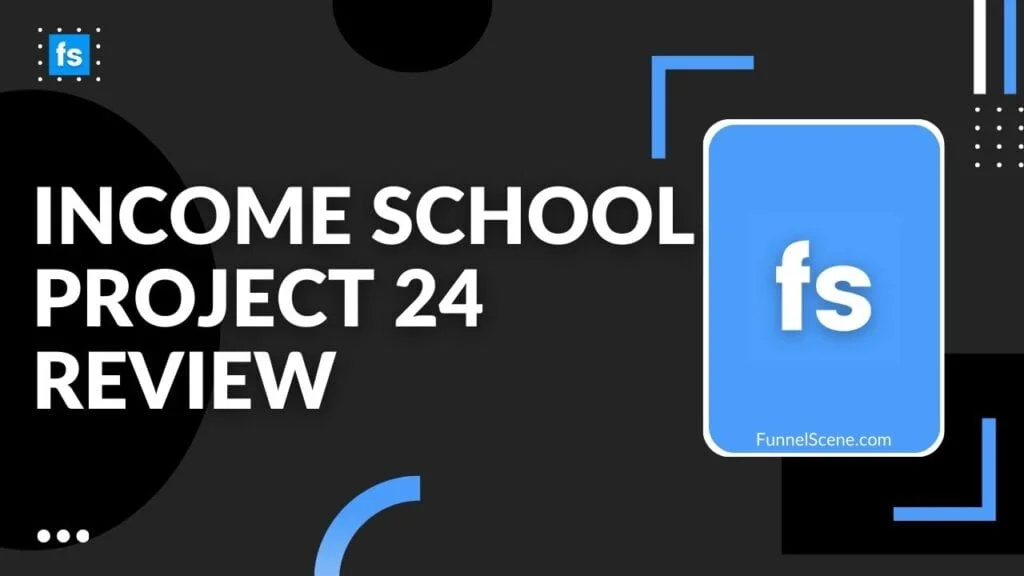 Everything You Need to Know About Project 24 is On This Page
The captivating video content created by Jim and Ricky held me in its grip, like a shooting star blazing through the darkened sky, leaving me spellbound and craving more.
Their videos demonstrate a comprehensive understanding of their field and a unique approach that sets them apart from traditional SEO methods. Additionally, they have earned a positive reputation from others.
In addition to their informative content, they offer a course called Project 24 (P24) that provides instruction on building niche websites.
Their approach to building sites was different from what I was accustomed to (no keyword tools or backlinking?), but given that P24 students were achieving results and giving positive feedback, I decided to investigate further.
After thoroughly examining the Income School Project 24, including its pros and cons, it is undeniable that their students have achieved significant positive results.
There are more success stories from Project 24 students, however, it is necessary to first introduce the individuals behind Income School's Project 24.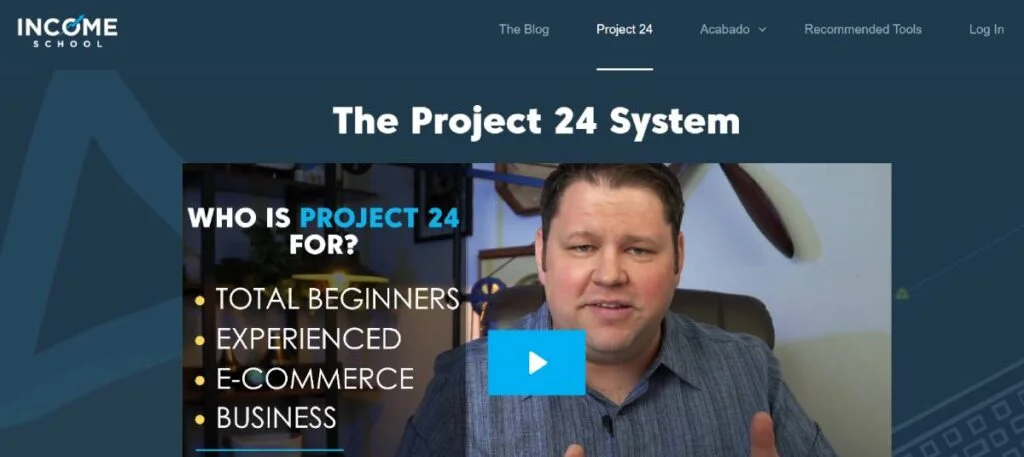 What Is Income School's Project 24?
Income School is a business founded by Ricky Kesler and Jim Harmer that provides comprehensive training courses for individuals seeking financial independence through online income generation. The courses cover various areas such as email marketing, content marketing, blogging, search engine optimization, affiliate marketing, and e-commerce. Income School asserts that they can meet your needs in these areas.
Project 24 is a training program offered by Income School. It is designed to guide you through the process of creating two types of websites that can help you build a full-time online business in as little as 24 months. If you are interested in generating income online through blogging or creating passive niche/authority sites, this course may be suitable for you.
A specialized website.
A reputable website.
The program includes 60 steps and 123 lessons designed to teach you the following:
Methods for becoming an online entrepreneur.
Methods for selecting a niche for your online business.
A guide on building a WordPress website.
This guide provides steps to create search engine optimized content that can rank on the first page of search engine results.
Increase website traffic and earn profits.
A guide on selecting affiliate programs and offers that are relevant to your niche.
The course is designed to be easily understood and straightforward. By the end of the program, you can expect to have developed the skills necessary to become a successful online entrepreneur, earning a decent income through blogging and affiliate marketing.
About Ricky Kesler and Jim Harmer
Here are some facts about Ricky.
He worked as an engineer at a manufacturing plant.
He has obtained an engineering degree and an MBA.
According to his LinkedIn profile, he has worked as a marketing analyst, project manager, and product manager.
He has a total of four children.
I find similarities with Ricky as we share similar educational backgrounds and career paths. Ricky mentioned on his About page that he did not find satisfaction in his job and always had a dream of establishing his own company.
He partnered with Jim, became unemployed, worked on Income School part-time until the launch of Project 24 in 2018, and subsequently left his day job.
In 2009, Jim worked as a college graduate stocking shelves at a dollar store.
He has three children.
He eventually started a website focused on photography.
At approximately the same time, he completed his education at law school and began working as a lawyer.
The success of his first website, ImprovePhotography.com, surpassed his potential earnings as a lawyer.
Jim worked late-night shifts stocking shelves and listening to podcasts about making money online before discovering Income School.
In 2015, he collaborated with Ricky to create his first successful affiliate site, which would be followed by many more, leading to his eventual success.
Jim and Ricky are the individuals who contribute to the success of Income School by providing valuable information on affiliate niche sites through their YouTube channel. They also offer a course called Project 24, which gives access to their exclusive process for creating profitable sites that generate passive income.
Jim and Ricky have increased the size of the Income School team by hiring several employees in recent years. Many employees work behind the scenes on a full-time basis, but two individuals, Nathan Aydelotte and Freddy Betzold, are frequently featured in their content.
Nathan serves as the customer success manager for Income School and instructs course material.
Freddy holds the position of manager at Income School and also instructs course lessons in Project 24.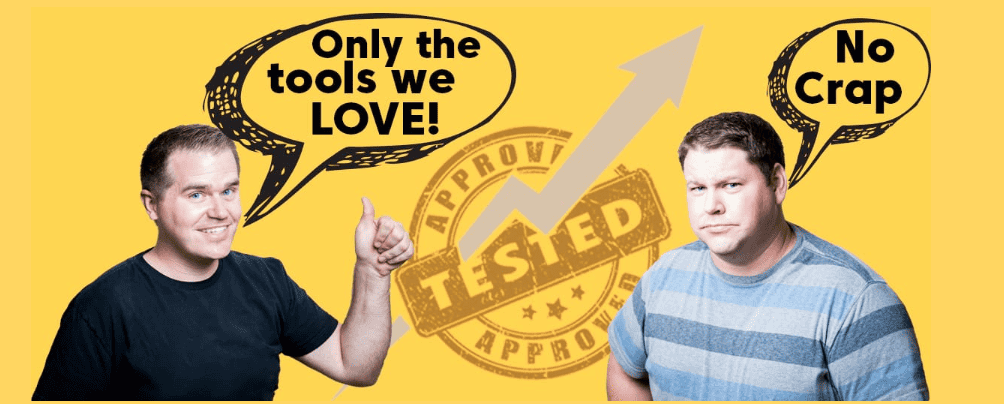 What Makes Income School Different?
Now, let's explore the specifics.
Income School has a distinctive approach to building affiliate niche sites that is often a topic of debate.
Jim and Ricky teach in two highly competitive niches, which are the make money online niche and the Search Engine Optimization (SEO) niche.
They have had significant success in the making money online niche, as they have achieved impressive results with their niche sites prior to Income School's success.
Online bullying often occurs within the SEO community, as seen in this subreddit where any mention of Income School is automatically removed.
The approach to niche websites often receives criticism from the SEO community.
No Keyword Research Tools for Search Analysis: Jim and Ricky choose not to use SEO tools such as Ahrefs and SEMRush due to their perceived inaccuracies, so they do not consider them.
No Link Building: Jim and Ricky depend on organic backlinks and prioritize creating high-quality content.
Income School has unique features that set it apart, and we will provide a comprehensive analysis of them as you read our review.
Income School excels in certain areas compared to other affiliate internet marketers and SEO professionals.
They've Built Successful Niche Websites: Jim and Ricky have successfully launched, grown, and sold multiple websites, despite any criticism.
They're Transparent About Their Websites: Many affiliate business owners choose not to disclose their affiliate websites due to concerns about competition, but Jim and Ricky are not worried about it, which can be beneficial for beginners.
They Get Traffic Outside of Google: Jim and Ricky have a unique approach to content marketing in comparison to other SEO professionals. They have achieved success through their YouTube channel and also offer a YouTube course through P24.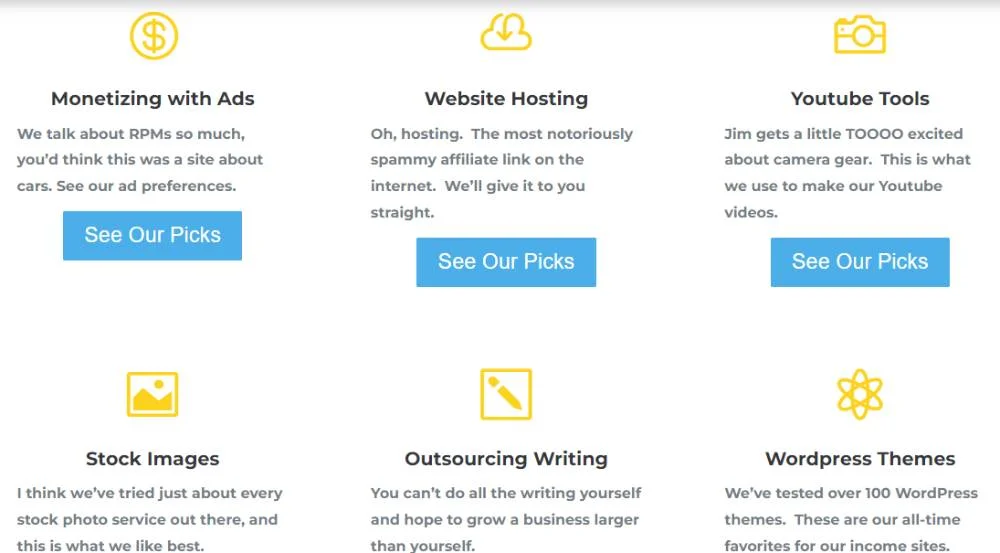 Is It One of The Best Affiliate Marketing Courses?
Income School's Project 24 is a commendable affiliate marketing SEO course, but it does not rank as the best one we have encountered or assessed. It is included in our top recommendations for affiliate courses, but it does not hold the title of the best affiliate marketing course.
Based on the information I have gathered, it seems that the lack of a title is due to the fact that success stories and websites from Project 24 members are typically in low-competition niches and primarily monetized through display ads rather than affiliate links.
A comprehensive course will provide instruction on ranking a blog for both low competition niches and more challenging competition niches, often requiring link building.
Project 24 by Income School is considered a reputable beginner affiliate marketing course that teaches creating niche sites as an online business.
For individuals who are new to the subject, Project 24 is a reliable option. However, if you are looking for a more advanced course, our article on Income School review provides alternative choices to consider.
What Is Project 24?
The objective of Project 24, as mentioned on the home page of Income School, is to create sufficient passive income from websites to substitute your current income within a 24-month period.
P24 offers course components to support your success.
There are separate courses within P24 that provide a 60-step approach to building a profitable niche site and YouTube channel.
A podcast exclusively for paid members that provides the latest techniques.
There is a Course Community Forum available for technical inquiries and additional assistance.
There are numerous courses available on monetizing with ads, personal branding, lead generation, mindset, improving writing skills, outsourcing, and more.
Who Is Project 24 Not For?
This course may not be suitable for all individuals.
It is important to consider who may not benefit from the affiliate marketing courses focused on niche website creation, blog traffic generation, and P24's course content, after having invested time and money in them.
Anyone Who Can't Dedicate Ample Time to Their Niche Site Project: Jim & Ricky can be found on YouTube, but they do not promote or support the idea of getting rich quickly through online money-making. Based on personal experience and the experiences of others, it is advisable to dedicate at least 1-4 hours a day to your blog if you want it to replace your job within 1-2 years.
Anyone Who Is Looking for a Data-Driven Approach to Building Their Niche Site: The methodology of Project 24 for creating websites may be challenging for individuals accustomed to making data-backed business decisions, such as keyword selection.
Anyone Who Is Looking to Compete In Commonly Known Hard Industries: The P24 course offers a strong foundation in any niche, but it may pose challenges in achieving high rankings for competitive money keywords and generating profits from affiliate marketing. This is due to Project 24's lack of emphasis on off-page SEO strategies, including link building strategies.
Who Is Project 24 For?
Income School Project 24 is designed for individuals who are new to digital marketing and those with prior experience in the field.
Here is a description of who would be a good fit for the Income School Project 24.
For Beginners: This course provides a comprehensive guide on how to set up a WordPress blog, choose plugins, create optimized content, and increase traffic. It is suitable for beginners who are starting an online business or blog.
For Those Who've Tried & Failed: A group of Income School Project 24 students enrolled in courses taught by online experts who promised financial success, but did not achieve any results.
For Advanced Internet Marketers: If you're familiar with digital marketing already, but not so much when it comes to SEO, this course is excellent to get started to learn how to grow organic traffic from Google.
Mom & Dads: The website boldly states that they assist individuals in providing for their families by establishing online businesses. Jim and Ricky, who have a combined total of seven children, approach this course as if they were speaking directly to families.
How Does Project 24 Work?
Project 24 is a comprehensive program that includes multiple courses, a members-only podcast, a community, and a vlog that Ricky and Jim consistently improve and update on a yearly basis.
It is advised to start with The Blogging 60 Steps course after enrolling in the Project 24 program.
The 60-Step actions are designed to guide individuals from having no websites and experience to earning $1,000 per month within two years. Each step is clearly outlined for your convenience.
The 60 Step Blogging course includes the following topics:
Selecting a niche and domain.
Learn how to set up your web hosting and create your website.
Learning SEO is beneficial for increasing blog traffic.
Writing a specific number of article types.
Please record the video content that goes along with it.
Beginning the process of monetizing your blog.
For a comprehensive understanding of Income School's Project 24, please refer to the dedicated timeline page on their official website.
There are some noteworthy "month notes" in the timeline:
Month 6: At the six-month mark, it is expected that you will have put in the necessary effort and earned an approximate income of $5.94, which is sufficient to cover the cost of "pizza day."
Month 12: Based on the 130 pieces of content published and the ongoing content schedule, an estimated monthly earning of $124 can be expected, with a total income of $687.94 so far.
Month 24: According to this timeline, if all steps were followed correctly, it is possible to expect a monthly income in the mid-four figures after two years. The estimated numbers in this example timeline are $7,875 per month and $42,828 earned income since starting.
The timeline figures for Project 24's timeline, particularly in the later stages, are determined by considering revenue generation through blog articles, display ads, and email marketing.
The Income School Project 24 also provides The YouTube 60 Steps, a video-based course for individuals who prefer video content over blog content, as both are effective sources of traffic.
The Project 24 Course Structure
Project 24 by Income School offers a variety of courses that cover various aspects of digital marketing. These courses mainly focus on your website, also known as your blog.
The Blogging Courses in P24 Include:
60 Steps for a Great Site.
Improve your writing speed.
Recruit and educate writers.
Disproving myths.
Increase your web traffic.
Analyze search.
Effective SEO
Choose profitable niches.
The method called "The Battleship Method."
A comprehensive guide for establishing online credibility through E-A-T in SEO.
Improve the snippet for enhanced outcomes.
The YouTube Courses in P24 Include:
Unlock the secrets of success with "The 60 Steps to Success on YouTube"!
Selecting profitable niches.
The process of video editing can be done using Final Cut Pro.
The Monetization Courses in P24 Include:
Generate revenue through advertisements.
Generate revenue through information products.
Generate revenue through lead generation.
Other Courses Included Are:
Evaluating your websites.
Introduction to Email Marketing
The sentence above states the information accurately.
The mindset for success.
Shielding against potential losses.
Unlock a treasure trove of tools and resources when you become a Project 24 member, all waiting for you in the members dashboard!
Extras include:
Introducing the Acabado Theme: Unleash your website's true potential!
The Vlog they have.
Unlock the secrets of success with the Project 24 Glossary & Recommended Tools!
Introducing the captivating and innovative Project 24 Podcast!
Unleash your inner warrior and conquer the Content Challenge!
Experience the unforgettable magic of P24 Events!
The Private Community exists.
The Private Community
Most online business courses have a Facebook group, but not Income School Project 24. Instead, they have a Private Members-Only Community (forum-style).You can get your questions answered by Jim, Ricky, and other beginners to advanced members of the community.
Student Support
The student support includes access to the members-only community forum and email support.

Could you please provide the total cost of everything included in Project 24? Additionally, what is the cost of building the first successful niche website?
How Much Does Project 24 Cost?
The cost of Project 24 is $449 for the first year, with an additional charge of $199 per year thereafter.
Please consider the following in addition to the course cost.
Minimal Online Business Expense: When it comes to your domain name and web hosting, there are annual costs involved. However, with P24, you won't have to concern yourself with extra tools like SEMRush and Ahrefs for keyword research or link building, unless you choose to.
Not a One-Time Payment: Please note that Project 24 requires an ongoing annual payment for continued access to the course training material and community. If this doesn't suit your preferences, please refer to our alternative section (located towards the end).
Project 24 Discounts: Currently, there are no available discount pages or coupon codes for P24. However, there is an opportunity to purchase P24 at a discounted price of $50 off the first year during the Black Friday weekend.
No Upsells
Income School Project 24 does not include any upsells. The sales page accurately reflects what you will receive.
Unlike most internet marketers, these individuals do not include multiple upsells. In a popular Income School video, Jim Harmer mentioned the following:
Many internet marketers try to sell numerous courses, but we made a conscious decision to avoid that. Our goal is to provide you with everything you need to succeed online, all included in one package.
The online business course pitch takes a refreshing approach.
Project 24 Refund Policy
Project 24 previously offered refunds, but they discontinued the practice due to an increase in customers abusing the policy by downloading all course materials and requesting refunds shortly after.
The screenshot displayed above is from P24's Refund Policy Page, which provides further explanation of the finer details.
What Income School Project 24 Does Well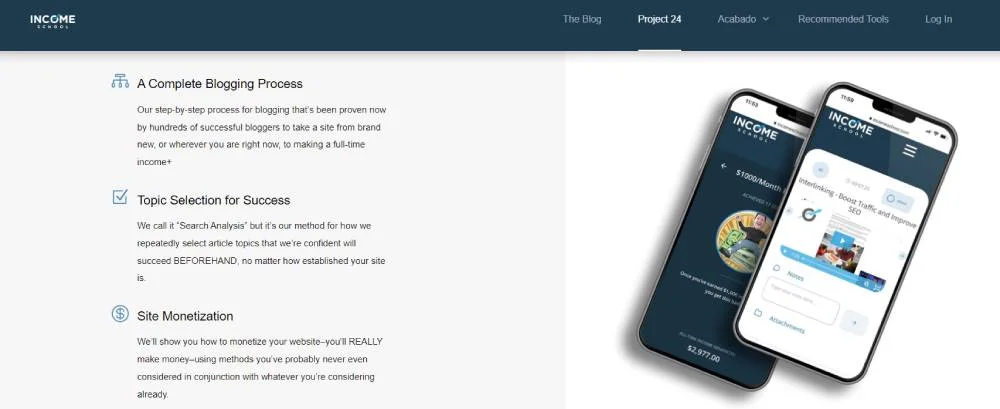 Before discussing the disadvantages of Income School 24, it is important to recognize its strengths in relation to other courses.
Students Get Results
One factor to consider when recommending courses is the feedback from students who have similar starting positions. A course without genuine reviews from students in similar situations may face challenges with sales.
Fortunately, Income School Project 24 does not experience this issue. The accompanying screenshots were taken from the Project 24 forum community and the members are still active.
Evidence of the results will be provided through additional screenshots later.
Transparent Instructors
Many marketers who offer SEO courses choose not to disclose their main niche sites, citing concerns about competition and potential negative SEO tactics.
However, there are individuals who openly share their full-time niche sites with their audience, disclosing their analytics, discussing their earnings, and exploring the possibility of selling the site(s). Jim and Ricky exemplify this type of sharing.
The video below showcases one of their websites that generated over $8,000 per month in passive income at its highest point. This is a recurring theme in their YouTube content.
They're In the Digital Trenches
The Income School guys are known for frequently launching new websites or YouTube channels every six months.
They have a portfolio of public-facing sites, including the Income School, which generates a monthly income of over $60,000. Despite this, they consistently produce content in various niches.
Why do they need to do that? Are they human or content machines?
It is unlikely that machines possess the required team infrastructure to consistently initiate new projects.
Episode 43 of the Income School Members-Only Podcast explored the rationale behind their practice of launching a new project every 6 months. They regularly initiate new projects from the beginning to validate the effectiveness of their teachings in Project 24.
One of their recent YouTube projects is Backfire, a channel dedicated to outdoor activities and the sport of shooting.
Since its launch a year ago, they have acquired more than 54,000 subscribers, which indicates the success of each component in their YouTube course, Project 24.
They Make Money From Affiliate AND Display Advertising
P24 obtains revenue from various sources on their websites, which reduces their dependence on affiliate commissions.
Income School offers a course on earning money through page views, which is different from other courses that focus on affiliate link monetization. This course can be found in the P24 dashboard.
As for affiliate marketing, they have made the decision to discontinue the Amazon Associate's program this year due to the ongoing decrease in affiliate commission rates. You can find more information and their perspective on this issue on Income School's YouTube channel.
No Hype Train or High-Pressure Sales Tactics
The training program does not guarantee that you will be able to replace your job income, and this is clearly stated.
Therefore, the course is called "Project 24" because it typically takes around 24 months for a blog to generate enough income to replace a full-time job.
They differ from typical internet marketers by not manipulating people's expectations, yet they still achieve success. How do they do it?
They are successful at attracting people to their course because they create profitable niche sites and are transparent about it. Additionally, they have a nerdy yet relatable charisma on YouTube, which appeals to people, especially beginners.
They invest significant resources in testing their teachings and creating informative content on YouTube without making grand promises or engaging in aggressive sales tactics.
When comparing their approach to YouTube advertising, other marketers employ various tactics to attract viewers to their webinars and subsequently promote their courses.
They do not follow popular trends and provide a realistic estimate of up to two years to achieve a full-time income.
Consistent Updates
The courses within Project 24 are expected to improve throughout the year due to the dedication and hard work of Jim, Ricky, and their team.
One of the recent updates to P24 is the addition of their Pinterest Results course.
Ricky and Jim had limited experience with Pinterest traffic at first, so they decided to invest in Pinterest marketing courses, tested the new traffic source on their niche sites, and sought advice from Pinterest experts.
The Pinterest Results lessons were added to P24 only after understanding and achieving results from Pinterest.
As a P24 member, you can anticipate updates and enhancements to our current courses.
Awesome Community
P24 has established a community of affiliate marketers within their exclusive forum. The community consists of members with varying levels of experience, and the discussions are categorized by different topics.
To demonstrate the level of engagement within the community, please review this recent post regarding a Google Core update (a less enjoyable topic) that is currently taking place.
There are currently 58 responses, with a mix of individuals who are unfamiliar with Core Updates and are now learning about them, as well as those who have more experience and are sharing whether their websites have been affected positively or negatively by the update.
The members-only community is informative for individuals of all experience levels.
Members-Only Podcast
The P24 podcast is suitable for people of all experience levels. They consistently upload episodes and provide valuable insights for individuals at different stages of their journey.
For example, I recently listened to episode 110, which provided helpful information about taxes and business entities for individuals who work on a full-time basis.
To subscribe to the podcast on your mobile app, please follow the provided instructions for Android or iPhone. More information about the Members-Only podcast can be found on the P24 sales page.
Access to Their Free Theme Acabado
Each WordPress niche site requires a "theme" for its framework.
There are both free and paid themes available. Free themes have limitations on site customization, while paid themes offer convenience. However, it is important to note that not all themes are equal.
Certain themes are more suitable for individuals seeking traffic from Google. Google places importance on the performance of your website. If your site has a slow loading speed, users may leave and visit another site, which could negatively impact your rankings on Google.
Ricky and Jim offer a free WordPress theme called Acabado when you join Project 24. If you're interested, you can visit Acabado's sales page here (it is also available for purchase separately without a P24 membership).
I have not personally tested Acabado on one of my websites, but it is well-received by members. There is a dedicated forum category for this theme.
Being a Project 24 member has its benefits, as it includes certain features that beginners don't have to worry about paying for when starting their blog business.
A 2021 Course Update
In 2021, the Income School's course instructors made updates to their blogging course and introduced a new keyword research process that they first discussed on their private podcast.
The new approach to developing students' SEO keyword research skills is an improvement, but it is not recommended for beginners to purchase premium keyword tools like Ahrefs.
However, there was a separate lesson where they provided a tutorial on using Ahref's keyword research tool to analyze competitors' keywords. Jim advises caution when using this tactic and encourages online entrepreneurs to consider the ethical implications of such a strategy.
There has been discussion within the SEO community about Income School's link building approach. The video that initiated this debate is still available on the Income School YouTube channel.
If you are not familiar with the term, link building is the process of obtaining links from other websites to your own site.
Some commonly used strategies for building links include the skyscraper technique, email outreach, broken link building, public relations, and guest posting.
According to Income School, these strategies are ineffective because they do no advocate for or engage in building backlinks, despite the widely known fact in the SEO community that backlinks are important in competitive niches.
After reviewing the video, I identified the reasons why they do not prioritize link building:

Reason #1: Link building requires a significant amount of time, and we prioritize dedicating our time to creating high-quality content.
It may be beneficial to consider both options instead of thinking in binary terms.
Certain P24 members may enter a niche that is quite competitive, where their competitors are investing significant time and effort in acquiring backlinks for their websites. Essentially, these P24 members will face a challenging situation that they cannot overcome due to reason #1.
Reason #2: Engaging in unethical strategies with Google may lead to increased concern and potential consequences.
At approximately 5 minutes and 20 seconds, Ricky addresses the worry that SEO affiliate marketers experience during a yearly Google core update. They feel uneasy due to the unknown impact it may have on their website.
Some promotional efforts, such as backlink campaigns, are acceptable to Google, and there is a concept called white hat link building that you may have heard of.
Strategies such as email outreach, replying to HARO, or guest posting on relevant websites are all forms of white-hat link building that SEOs employ without worry.
These links are of high quality and are not the low-quality links that some individuals attempt to deceive Google with, such as comment and PBN links.
In conclusion, I do not agree with Jim and Ricky's opinion on disregarding link building, as it is necessary for some industries to achieve a top ranking on Google's search results page.
In certain niches, it is possible to forgo link building, but it is uncommon in highly competitive niches, which some individuals may target when purchasing a course like P24.
Monetizing Is Not a Priority
The duo at P24 are not known for prioritizing niche selection strategically and prioritize monetization last in their course.
In one of the lessons, Jim presents a few criteria for choosing a niche topic for your website. Here are the criteria:
Are there any magazines available on this topic?
Are there any boutique shops in the industry related to the topic?
If you answered "yes," then it seems that you are ready to proceed. Ricky and Jim stated that "Traffic = Money… if you can get traffic, you can get money."
However, this poses a challenge for P24 students in the long term.
Frank, a member of P24, discussed one of his previous websites in a video. He mentioned that he was more passionate about his first niche and didn't focus much on monetization. However, he is currently facing challenges in finding consistent affiliate offers and is determined to figure it out.
This is a common issue that new members of P24 may encounter when starting niche blogging.
As an example, my business partner in the agency, who is a fan of Income School, decided to create an affiliate site focused on a sports league in the U.S. following Jim's criteria.
During a conversation in Chiang Mai, Thailand, he made a lighthearted comment about my business partner to Gael from Authority Hacker (co-creator of The Authority Site System course).
He was not doing this with malicious intent. However, we were at an Authority Hacker meetup, so it was to be expected.
My business partner faced challenges from Gael because he did not consider additional factors such as ranking difficulty and affiliate commission rates in his niche selection process, which are taught in Gael's course.
Is the Course Ultimately Worth It?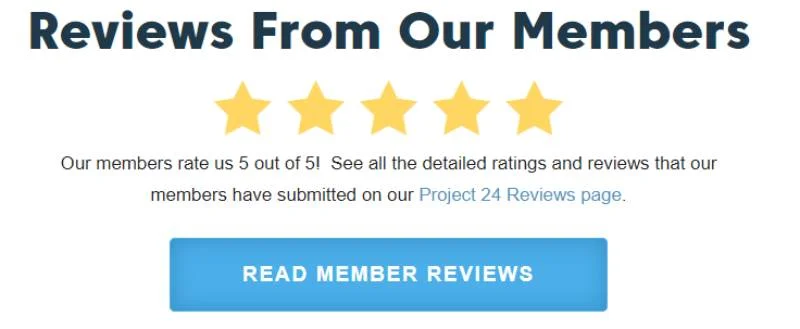 Income School's Project 24 can be beneficial for beginners or individuals who have not achieved success thus far.
Their student results are indisputable, as they consistently achieve success despite any criticism they may receive from myself or others in the broader SEO community.
After a thorough evaluation of Income School's content and a careful review of their training material, I am able to provide a recommendation with some suggestions.
For guidance, it is recommended to adhere to their approach in website creation, seek assistance from their community forum when needed, and utilize their resources. By doing so, you have the potential to become a success story within the P24 community.
Top Income School Alternatives
If P24 by Income School does not suit your needs, there are other alternatives available. The following two options are highly recommended in our best affiliate marketing course article.

The Authority Site System (TASS)
The Authority Site System by Authority Hacker is a recommended alternative to Income School's P24 because it provides comprehensive training on making income for beginners and intermediate marketers, taught by SEO experts Gael and Mark.
One of the key differences is that TASS relies on data analysis for decision-making, utilizing keyword tools, and they also have a dedicated module for link building.
They generate revenue through affiliate links and display ads, but their approach to ranking their sites varies.
The Affiliate Lab
The Affiliate Lab is an affiliate SEO course created by Matt Diggity, designed for individuals at all levels, including beginners.
However, the course contains advanced modules that may not be suitable for beginners, which may not align with the target audience of TASS and P24. More information about Matt's course can be found in our Affiliate Lab review.