The Teachable affiliate program may be suitable for those with a blog or website in the education niche and a B2B audience consisting of young entrepreneurs looking to teach skills.
In this article I have compiled a comprehensive review of the Teachable affiliate program, providing information on the application process and potential earnings.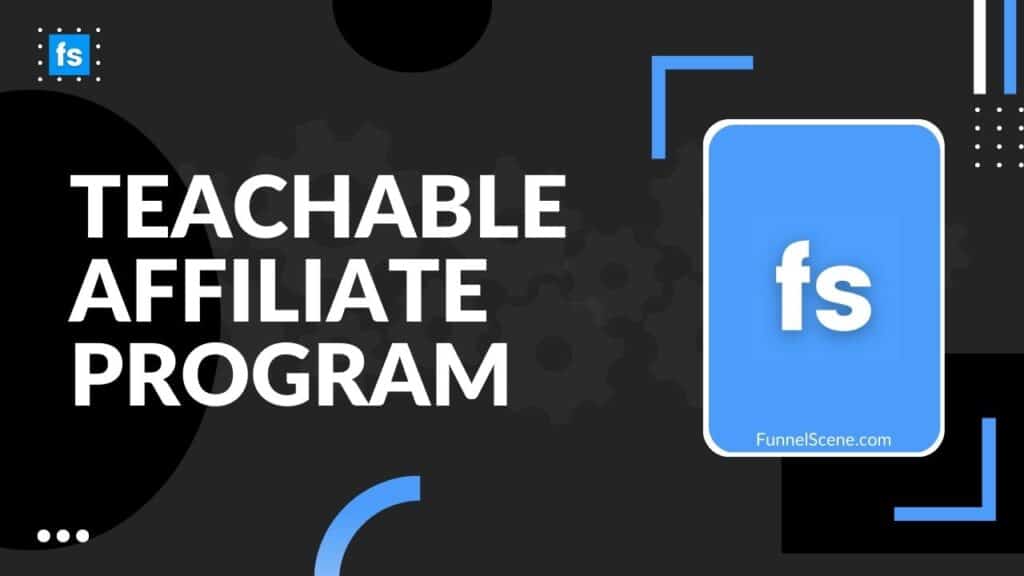 Teachable is an online course platform founded in 2013 by Ankur Nagpal, based in New York. It provides a means for coaches and educators to share their knowledge with students globally.
Teachable has over 100,000 instructors and provides services for creating course sites and landing pages in an efficient and simple manner. They can create courses and optimize them to increase customer conversion rates, resulting in successful sales.
Teachable offers a comprehensive range of integrations for users to create, customize, market, manage, track, report, schedule, transact, and monetize their online courses.
Due to the wide range of features, the system may appear intricate to operate.
Teachable declines the offer.
Teachable's interactive dashboard is designed for efficiency, with all features easily accessible and requiring minimal navigation. This enables users to focus on content creation and sharing, rather than being bogged down by components and sections.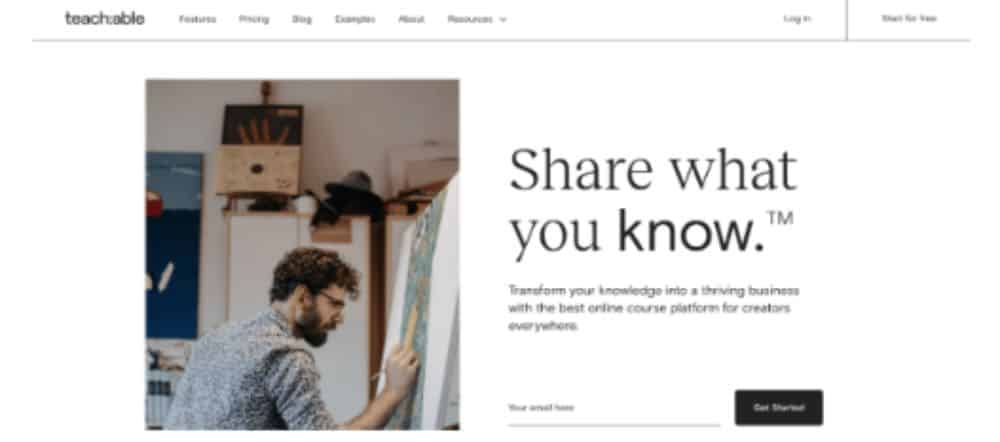 Teachable affiliate login & signup
It is important to mention that Teachable's affiliate program is not available on any of the previously reviewed networks. Therefore, if you have multiple niche websites and are seeking the simplest monetization method, Teachable may not be a suitable option.
To sign up for the company's affiliate program, visit their website and create an account. Next, fill out a short form with your name, email, and website URL.
It is important to take note that a list of terms and conditions will be presented to you, which we recommend reading thoroughly. Previous reviews have shown that some programs have strict rules, and unintentionally breaking them could result in permanent removal from the Teachable affiliate program.
After submitting the form, a confirmation email will be sent. The application will be reviewed, which may result in a wait time of 2 to 5 working days for a response. Once approved, access to the Teachable affiliate dashboard will be granted.

How much can you make with the Teachable affiliate program?
The commission rate for Teachable affiliates is subject to variation based on the course being promoted. Generally, the maximum commission rate for purchases made through an affiliate link is 50%.
The commission rate for each sale is typically set at 30%. It is important to explore options for increasing this rate. An additional benefit is receiving a recurring 30% commission for each subscription renewal.
In addition, there is a 90-day cookie available, allowing potential buyers to consider purchasing a recommended course hosted on Teachable or building their own using the platform.
The earning potential of Teachable's affiliate program is difficult to predict, but it is considered one of the highest earning and best recurring programs available.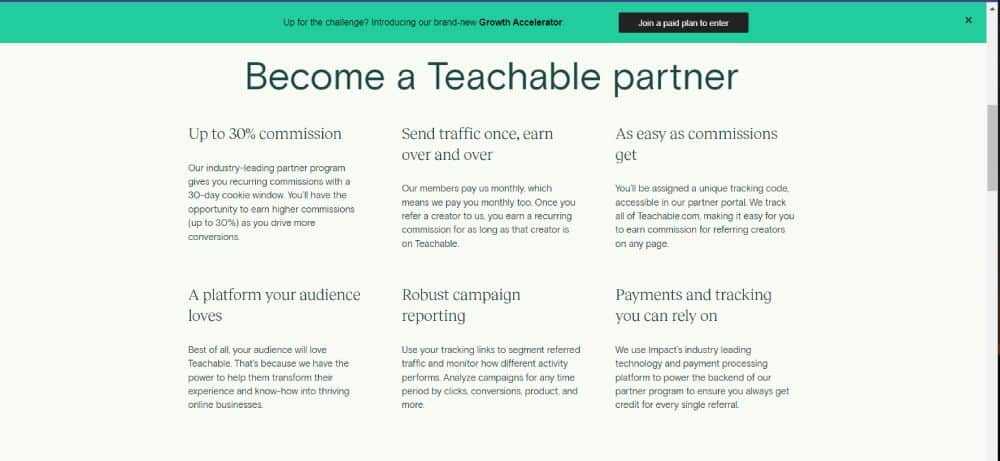 Should you become a Teachable affiliate?
Teachable may be a suitable program to promote if it aligns with your target audience. Relevance is crucial in this case.
Sticking to one courseware platform can result in a recurring passive income.
This program is expected to deliver optimal outcomes, as advertised by informed and passionate Teachable marketers.
Pros and Cons to being a Teachable affiliate
Pros:
The e-learning industry has potential to reach a value of $400 billion by 2026, and Teachable's services are in high demand due to this market growth.
The potential earnings for this opportunity can reach up to 30% of sales.
Receiving recurring commissions is a benefit. If a user is satisfied with the platform, they will continue to utilize it, resulting in a recurring commission upon renewal.
By creating a free account, users can access most of the Teachable features and demonstrate the platform's functionality to their audience.
Teachable's affiliate cookie has a duration of 90 days, which allows users ample time to consider their purchase.
Cons:
Teachable's affiliate partner resources and marketing material are limited.
The commission rate for this opportunity can reach up to 30%, however, the starting rate and sales requirements for increasing it are unclear. It is possible that income may be unstable initially.
Teachable provides a free tier that may be suitable for smaller content creators who are willing to comply with certain limitations.
Some users may use the free tier to evaluate the platform and either choose not to buy a subscription or take more than 90 days to upgrade to a paid plan.
The only available payout option is PayPal, which results in fees being paid to PayPal.
Alternatives to the Teachable affiliate program
If Teachable's affiliate program doesn't suit your needs at the moment, you may want to consider exploring the options we've provided below. It's worth noting that we have individual reviews for most of them on our website, so feel free to visit for additional details.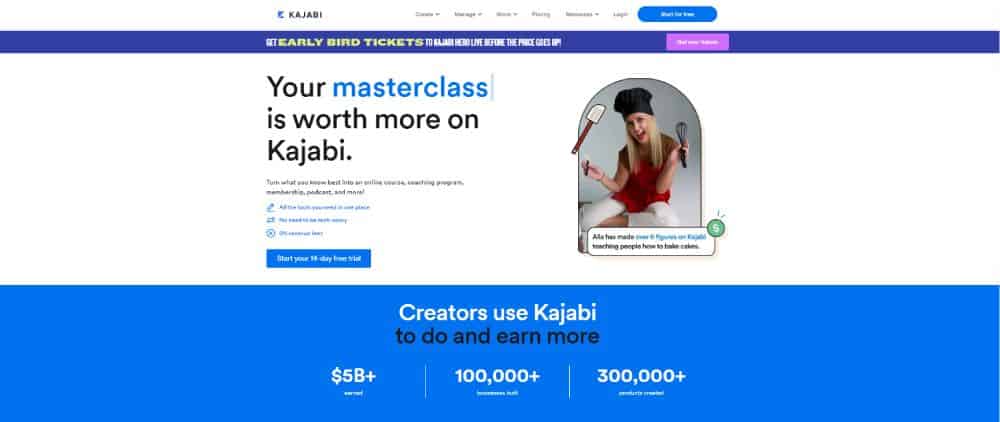 Kajabi is an all-in-one platform where users can create and sell custom courses without the need for multiple tools.
Kajabi offers built-in features for email marketing, web hosting, and blog building, eliminating the need for third-party integrations such as Mailchimp and Wix.
Kajabi offers payment integration, the ability to include videos, and the option for course creators to provide various membership levels.
To learn more about Kajabi, we recommend reviewing our articles on Kajabi's pricing options and potential alternatives to the platform.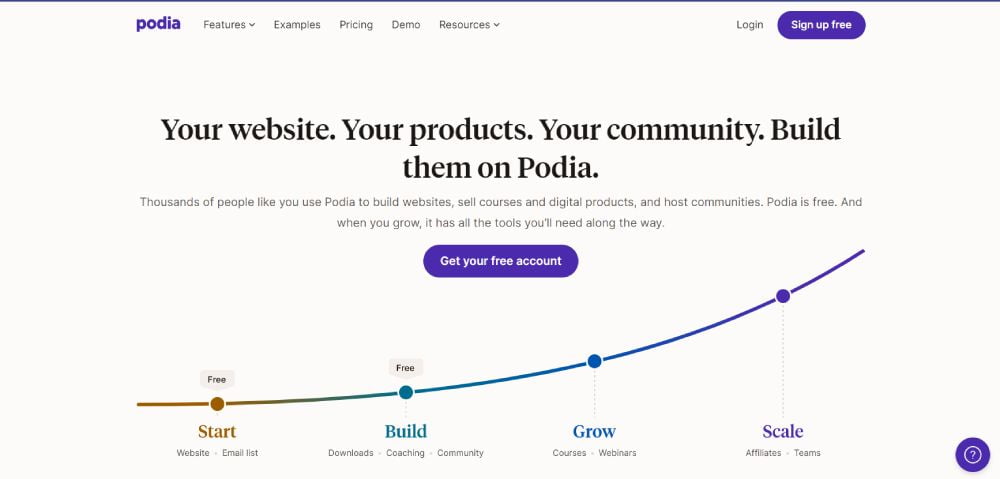 Podia's commission rate of 30% is comparable to Teachable's system, and while it may be less familiar to some, it offers a helpful affiliate program with manager support for any potential concerns.
Payments are processed exclusively through PayPal, which may have advantages or disadvantages based on your account status. The company takes pride in sending out payments on the 5th day of each month.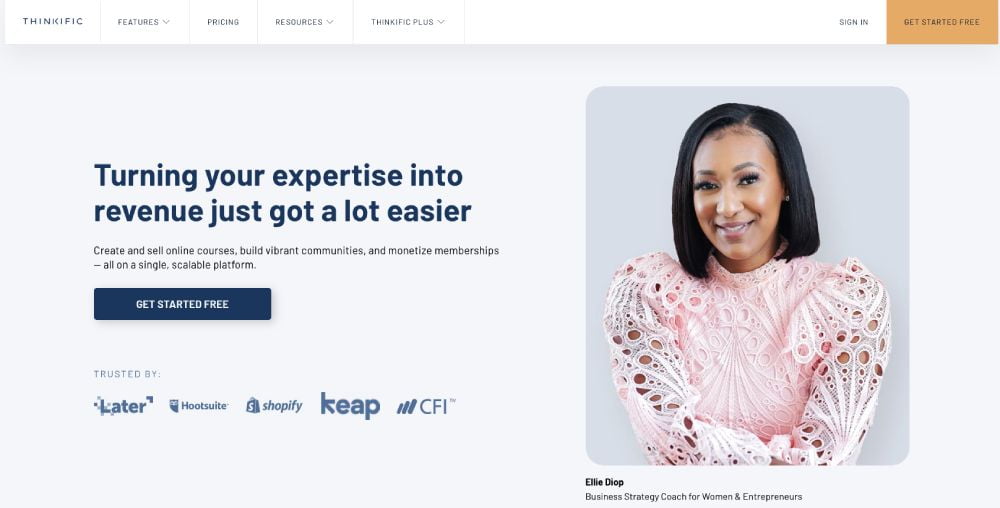 According to several reviews, Thinkific is regarded as a highly popular online course platform.
This platform is a potential alternative to Teachable, as it offers comprehensive services ranging from hosting to course customization.
You can incorporate a variety of content types, including PDFs, videos, texts, audios, and HTML, to create a diverse range of multimedia training materials.
What are the differences between Thinkific and Teachable?
A notable difference between Thinkific and Teachable is the availability of a free plan on Thinkific. With the basic membership, users can create up to three courses without charge.
The platform allows for unlimited enrollments, designing quizzes and surveys, and provides immediate access to funds and hosting.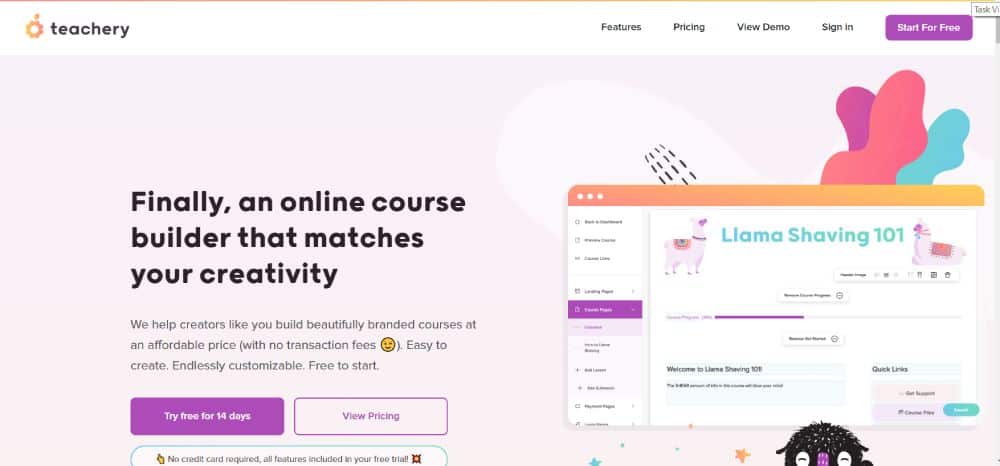 Teachery is a platform that is not as well-known. One reason to become a Teachery affiliate is their reputation for timely payments to affiliates every month. Payouts are processed 30 days after referrals subscribe for caution.
The commission rate for this one is 25% and it's recurring, but the cookie only lasts for 30 days.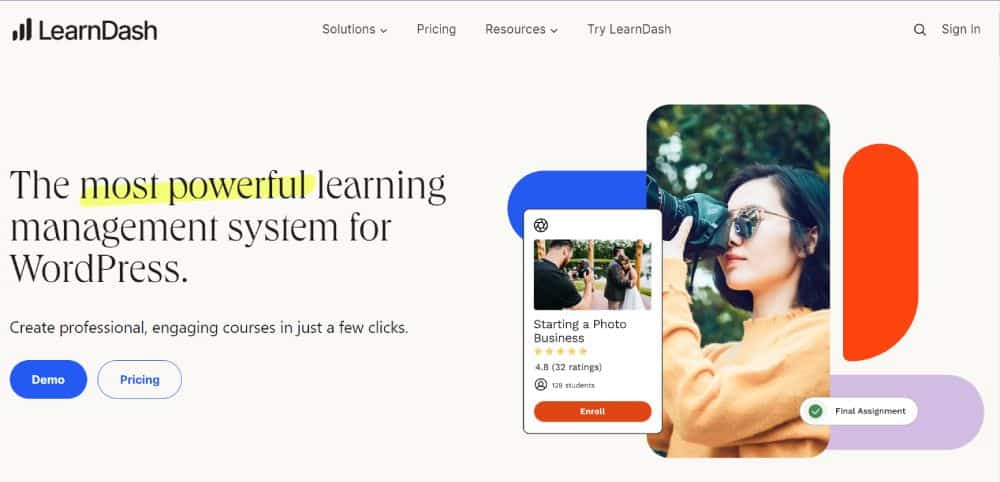 LearnDash is a learning management system plugin made for WordPress websites. It allows you to create courses on your own website and offers a program for making money by promoting their product.
The commission rate offered by the brand is 35%, which is higher than 30%.