Comparing Thinkific and Teachable is an important step when deciding on a course creation platform.
When comparing Teachable and Thinkific, it is important to understand the distinctions between them and make a decision based on your individual requirements.
Teachable has been assisting course creators since 2014, providing a platform for people with varied levels of experience and areas of expertise to construct profitable enterprises and gain an income.
The Teachable platform has been developed with feedback from creators, and this guide outlines the key differences between Teachable and Thinkific to help you choose which best meets your needs.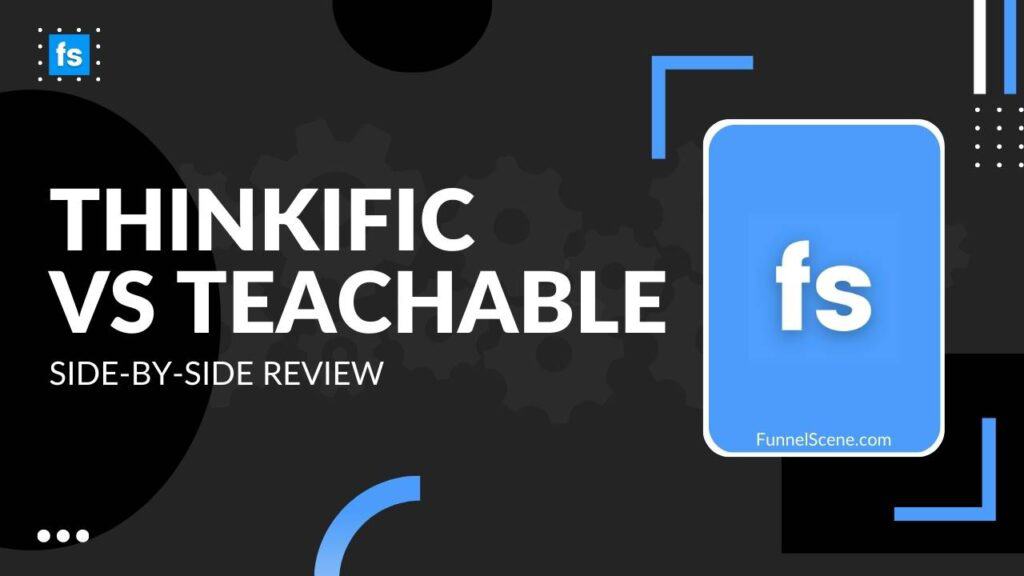 Video Review of Thinkific vs. Teachable
For those who learn most effectively using visuals, I've created a video review comparing Thinkific and Teachable.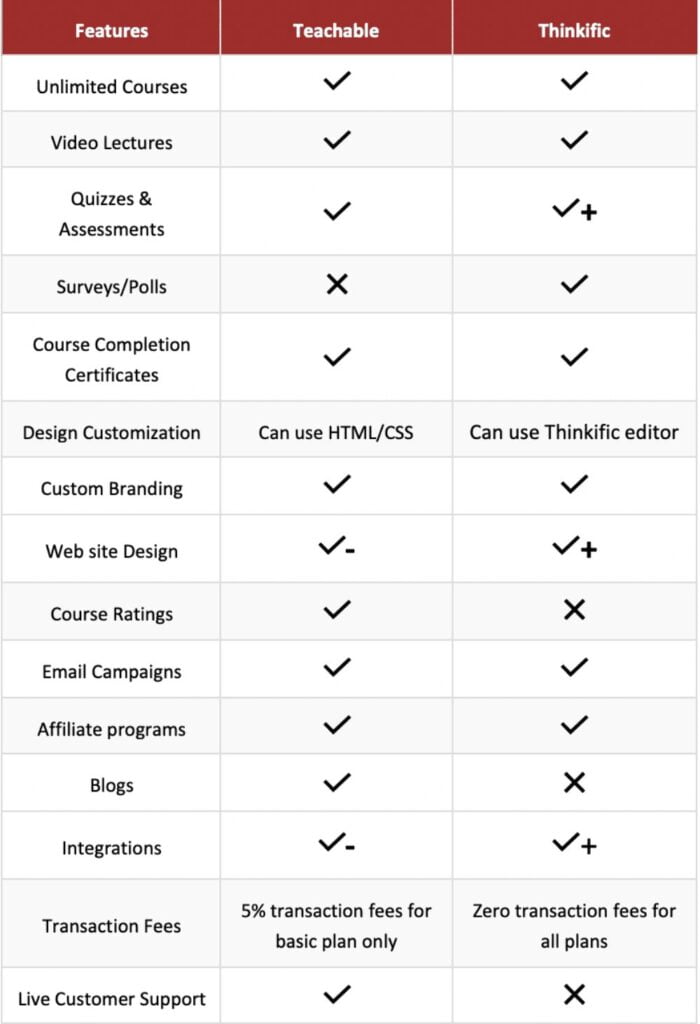 Thinkific versus Teachable: Major Features
When making purchasing decisions, businesses should take into account the cost of products in comparison to their value in order to choose the best option for their needs.
It is important to compare the prices of both options before deciding.
We will discuss the benefits of opting for monthly subscription plans that are charged on an annual basis.
Thinkific offers a 25% discount for annual subscription plans.
The pricing plans range from $36 to $149 per month when paying annually.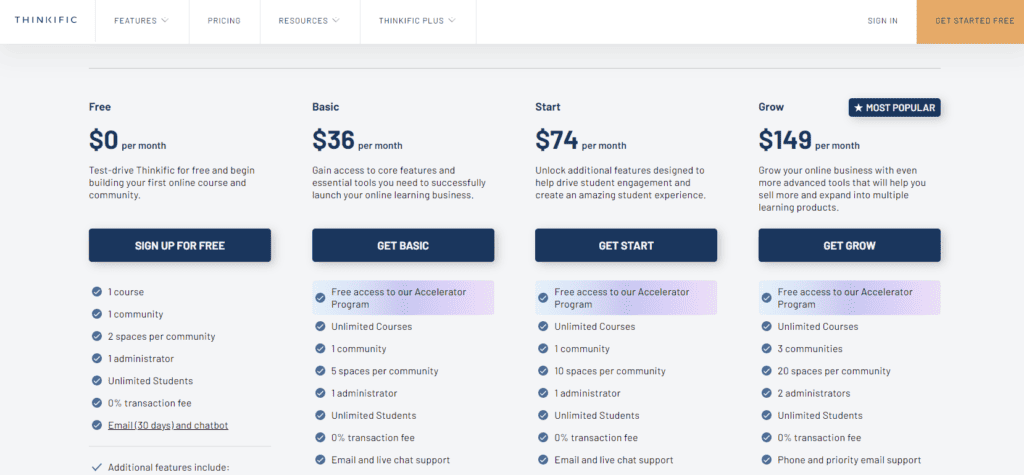 Thinkific offers a free plan that includes features such as three courses, unlimited students, quizzes & surveys, content hosting, and immediate access to funds.
Users can take advantage of the free plan to launch an online learning business without any initial costs and upgrade through a premium plan when desired.
Teachables offers a variety of pricing plans.
Cost: $0
The cost is $39 per month.
The monthly cost is $199.
The fees charged for this service are billed on an annual basis. A monthly billing option is available which carries a slightly higher fee.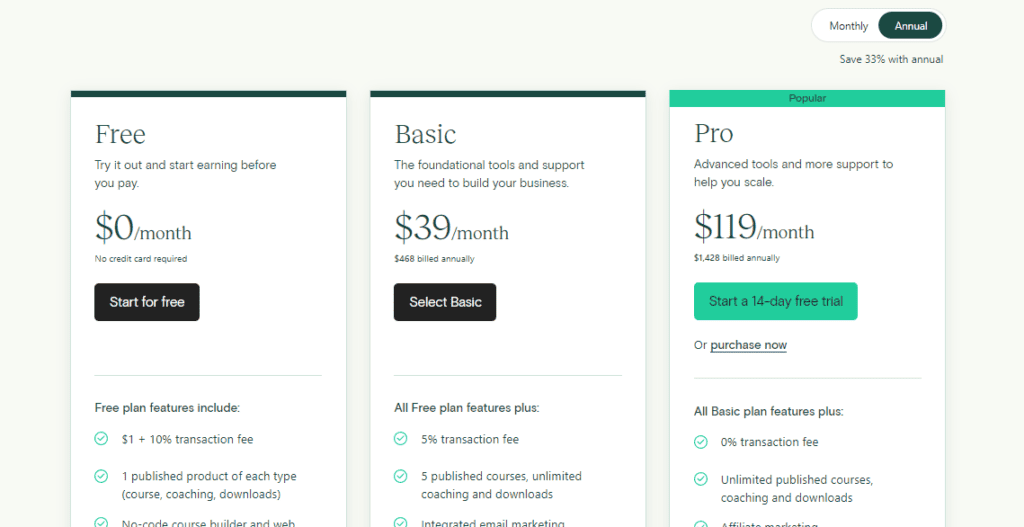 All plans include several features, such as unlimited courses and coaching services, product bundles, course design templates, and product support.
2. Course Creation Process
An online course platform should be intuitive and user-friendly for the best outcomes; a complex user interface can lead to reduced efficacy.
Thinkific offers a range of features which make the platform user-friendly.
Content can be uploaded quickly and placed conveniently for launching a course with speed.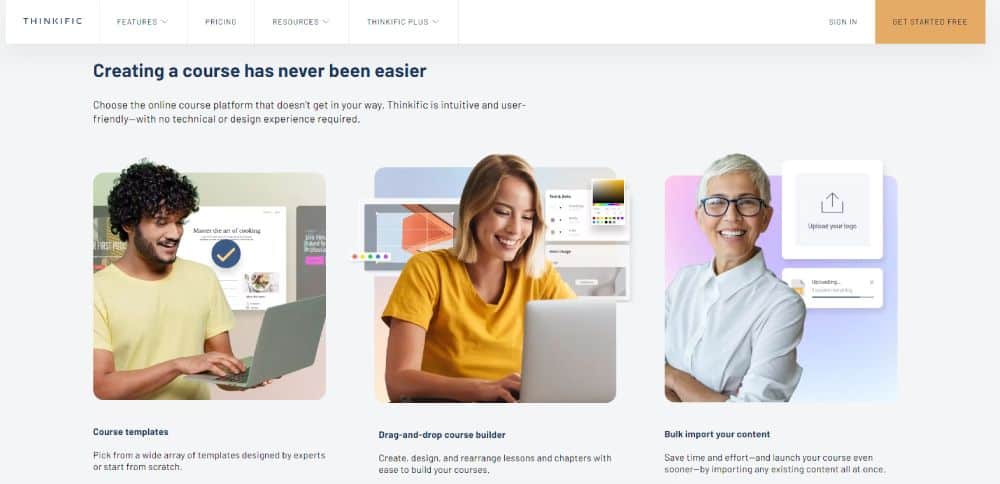 No customization required.
This platform supports a variety of multimedia content, including videos, surveys, discussions, downloads and Typeform.
The platform enables the hosting of video content for free.
You can use prebuilt themes to quickly launch an online learning platform.
This integration enables marketers to initiate email campaigns or drip content with email marketing software such as Mailchimp, Constant Contact, or ActiveCampaign.
Teachable provides a range of features that promote usability and functionality.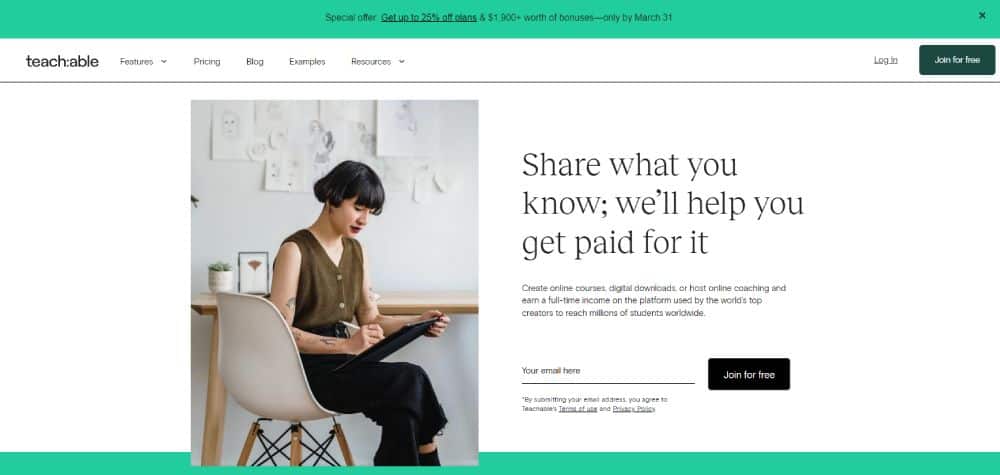 Teachable offers a range of features that make it an accessible platform.
You can use cloud storage services such as Google Drive, OneDrive, and Dropbox to manage your video, text, image, audio, and PDF files.
You can use a drag and drop builder to quickly create an engaging and functional website.
The website has been designed to provide an omnichannel user experience across devices such as desktop, tablet, and smartphone.
Team members may use Power Editor to implement custom features.
The page editor enables quick creation of new pages displaying the latest course offerings.
Adapt the language of your website to make it more accessible to international students.
Utilizing templates designed to optimize conversion will help increase sales quickly.
The winner is Teachable.
Teachable provides numerous options for customizing one's website. It is designed to be user-friendly across all levels of technical proficiency.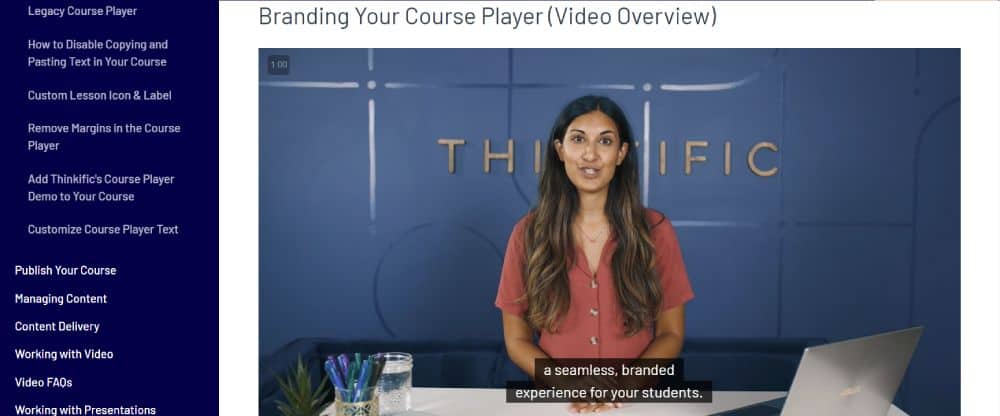 Thinkific has modern updates to the course player's user interface and aesthetics which make it a winner.
Previously, I was dissatisfied with the aesthetics of my Thinkific course; the player had a dated and unprofessional appearance.
Taking Mark Dawson's Self Publishing 101 course hosted on Teachable worsened the situation. The course had an attractive aesthetic, including his colors and a polished appearance, which was more pleasing than my courses.
The initial design of Thinkific was what prompted me to conduct this assessment. Subsequent to writing this article and surveying the market, Thinkific released a new player interface which is cleaner than the course player offered by Teachable.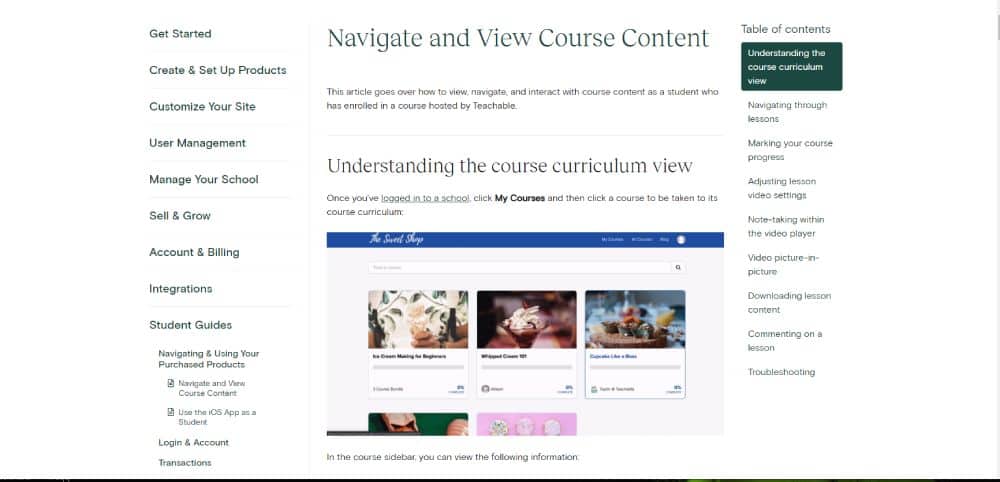 When I started out with Teachable, they provided me with a template theme that I could personalise. I was impressed with Thinkific's navigation system and their ability to place my logo at the top. They have worked hard to make improvements which tipped me towards using Thinkific rather than Teachable for this particular project.
The colors of the buttons.
Image uploads are available.
Logo creation capability.
Manipulation of HTML and CSS code.
Thinkific has many templates for different areas, including fitness blogs and courses, blogging for revenue, and Professional DJs. They add new template designs regularly, allowing for easy customization to suit any niche with minimal effort. Teachable offers a customizable theme and the ability to add prerequisites like quizzes or lectures to ensure course completion. Both Thinkific and Teachable offer this feature.
Thinkific has the edge in the course player design battle between Thinkific and Teachable.
Thinkific was selected as the winner of Overall Look.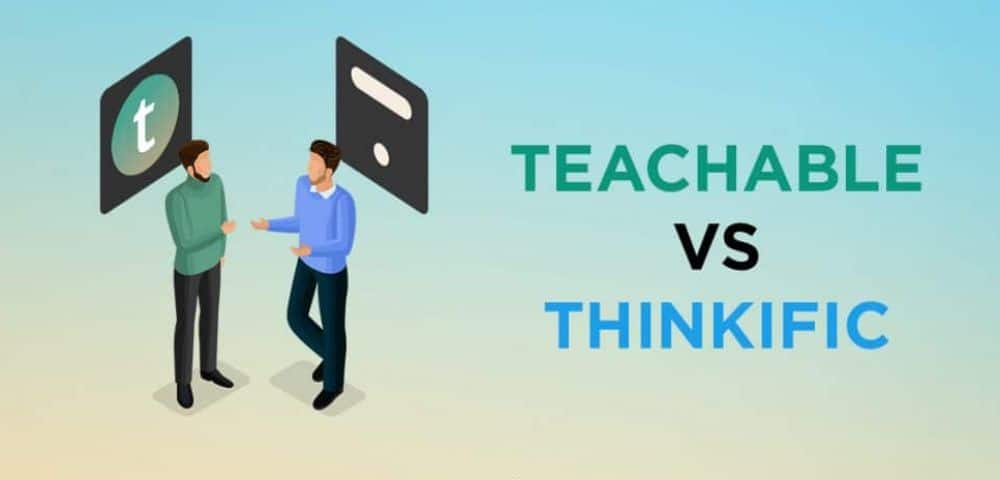 Thinkific offers customizable sales pages with a sleek design system. You can easily manage and add content by using the drag-and-drop capabilities.
Encouraging people to take action.
Multiple authors can be added.
Course flags.
Courses of Study Overview
Customer feedback and ratings.
This is a brief overview of the author's background.
Additionally, there are other options available.
Teachable provides some useful sales page features. Their approach is distinct from Thinkific in that you can edit HTML code of content blocks as well as utilize drag-and-drop capabilities. Those with a background in coding may find this feature advantageous. With Teachable, you can create:
Frequently Asked Questions which are regularly updated.
Correspondence is an important aspect of communication.
Featured insight sections are highlighted.
The most recent results have been released.
Customer reviews.
An eCommerce plugin is available.
Having knowledge of HTML enables you to create many types of projects; if necessary, Teachable provides templates and reference material for working with web elements. For viewing a few examples, please visit my sales pages.
A Sales Page for Thinkific.
This is my Sales Page for Teachable.
Payment gateways from PayPal and Stripe are offered by both Thinkific and Teachable, depending on the purchased level. For US and Canada residents, payouts are immediate. Both have decent affiliate marketing/affiliate program functionality and, when taking into account their free Masterclass on sales page design, Teachable is the better option.
Teachable was chosen as the winner for Sales Page Creation.
Incorporating email marketing into your business strategy is beneficial for promoting products like online courses and other services.
Thinkific offers integration with multiple email marketing services.
MailChimp is a tool for managing email campaigns.
ConvertKit is a service provider.
Constant Contact provides resources for marketing campaigns.
AWeber is a communication software.
Active Campaign is a provider of software solutions.
Email Integrations – Teachable
Teachable currently only offers integration with MailChimp and ConvertKit. It would be beneficial if additional email services were supported in the future.
Awarded Best Email Integrations.
Thinkific clearly has an advantage in offering compatibility with multiple email marketing services.
Vat MOSS is a sales tax the EU applies to digitally sold services or products that people purchase in their territory. If one's sales exceed 10,000 euros a year, VAT MOSS applies and companies are liable to submit tax documentation and taxes to a respective nation. Teachable offers BackOffice as an automatic system for these transactions, which cost 2% of total sale value. Thinkifc doesn't have such a tool, but users can use third-party tools like Quaderno (approx. $50/month). Generally, if more than 10,000 euros-worth of items are sold each year to EU residents, Teachable should be the platform of choice.
The winner of the Sales Page Creation contest was Teachable.
Thinkific vs. Teachable: Minor Features Breakdown
There are Minor Features on Teachable and Thinkific which may be beneficial to you. We will now review these Minor Features.
Thinkific has the highest number of mass importing options, including OneDrive, Dropbox, Google Drive, Facebook, Instagram and Amazon Cloud.
Thinkific's site is mobile-friendly, whereas Teachable provides an iOS app providing students with the ability to access courses on their phone.
Thinkific provides more robust course content quizzes compared to Teachable, with features such as answer options through text, video, images and multimedia; utilization of quiz banks; and more.
The Premier level of Thinkific provides groups enrollment feature, enabling bulk sales to corporations and tracking the progress of large groups of students simultaneously.
When looking at course reporting, Teachable provides more detailed analytics compared to Thinkific. It offers insights such as quizzes, student demographics, video engagements, play rates and more. (Winner: Teachable)
Thinkific provides the capability to incorporate slides and audio recordings into videos, which Teachable does not offer.
Thinkific allows you to conduct surveys to gain insight into your performance as an instructor, student approval, or participant progress. Conversely, custom coding is needed in order to accomplish the same task with Teachable. (Winner: Thinkific)
Thinkific offers a one-click countdown timer for checkout pages and landing pages. Teachable does not have this feature, but it may be possible to utilize a third-party service or custom code as an alternative option, at an additional cost of time and money.
Thinkific Support offered a faster response time than Teachable Support.

 This was likely due to their weekend availability whereas Teachable does not support weekend service.

Teachable provides a blog feature similar to those seen on WordPress, while Thinkific does not have one.
Extra Resources for Course Creation
If you are contemplating setting up a course through Thinkific or Teachable, the following resources might provide assistance.
If you want to capture video and audio of a similar quality to the example courses, you can refer to my list of recommended video equipment.
For video editing and screen recording, I use ScreenFlow (Mac) or Camtasia (PC). Both are award-winning products.
To devise an effective structure and outline for your course, refer to a reliable article that outlines the steps required to create one.
This guide provides information on the process for creating an online course by Foundr, including steps to validate and create a course.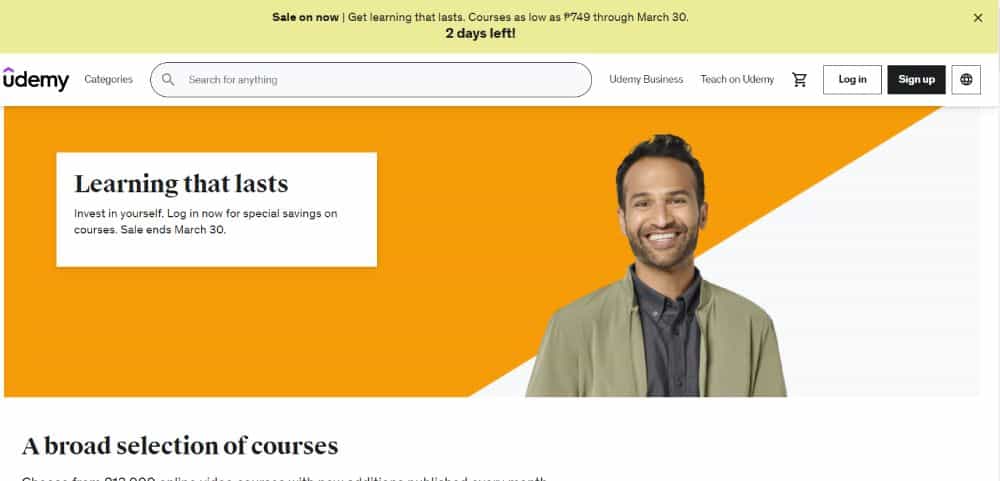 Udemy is a platform which enables users to both share and learn new skills, as well as pursue their hobbies in a creative environment. Furthermore, it provides an avenue for people who are interested in advancing their careers.
You can create your course using applications such as Google Docs or Microsoft products, and Udemy provides resources to help you do this, including examples of other Udemy courses and worksheets.
After submission of the course, instructors can review all content and curriculum components on their dashboard.
Udemy has advantages for students that it does not offer to teachers.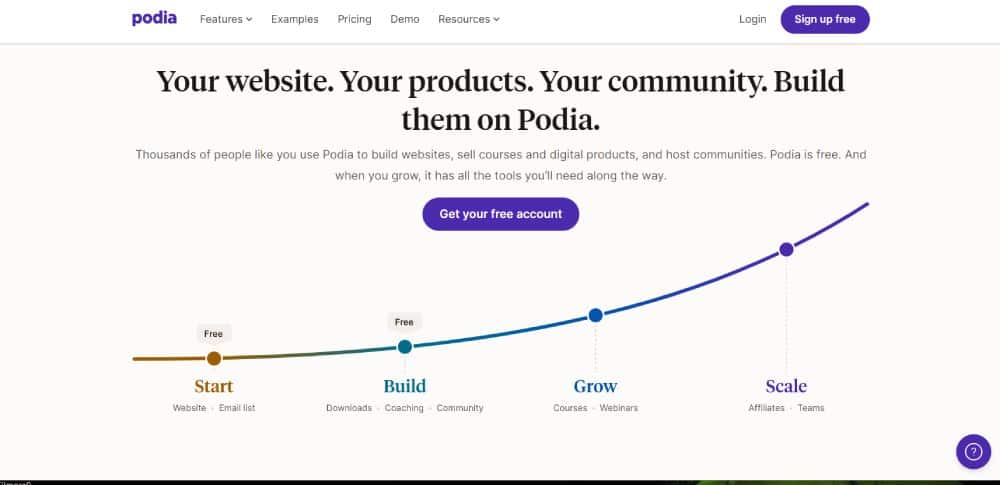 Comparing Podia and Thinkific, the latter may be the better free course builder. Podia however provides more services than course building and its premium versions are cheaper than Thinkific's premium versions. For a more detailed exploration of these two options, one can watch my video on Thinkific vs. Podia where the conclusion may be unexpected.
Podia offers digital product and course sales, allowing you to expand your marketing reach. This provides you with more tools to increase revenue from your goods, such as the ability to up-sale.
eBooks are a digital form of reading materials.
Software is a computer program.
Portable Document Format (PDF) files are commonly used.
Groups of items are often referred to as bundles.
Podia offers quicker and tailored support, lower premium prices than Thinkific, and EU VAT MOSS tax support. However, Thinkific's free version enables surveys while Podia does not. When selling up to three courses, or those that may not have high sales, Thinkific is recommended. For those wanting to market digital products or those with a high European customer base, Podia is the recommended choice.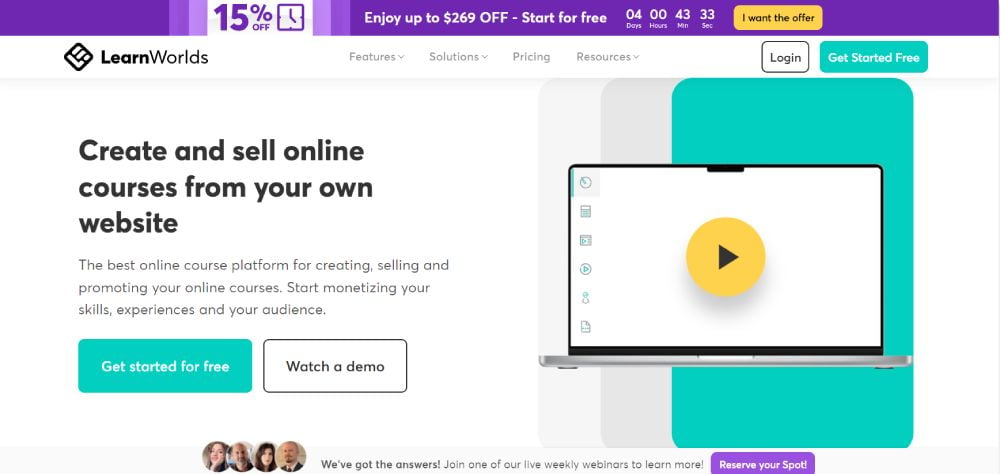 LearnWorlds is a popular choice for those seeking the best learning experience, more control over their brand, and an advantageous pricing feature across all plans.
LearnWorlds allows you to create your website using pre-designed templates, and also enables you to customize the colors and fonts in your school with no coding required.
You have full customization of the course player, allowing you to tailor the experience for your students.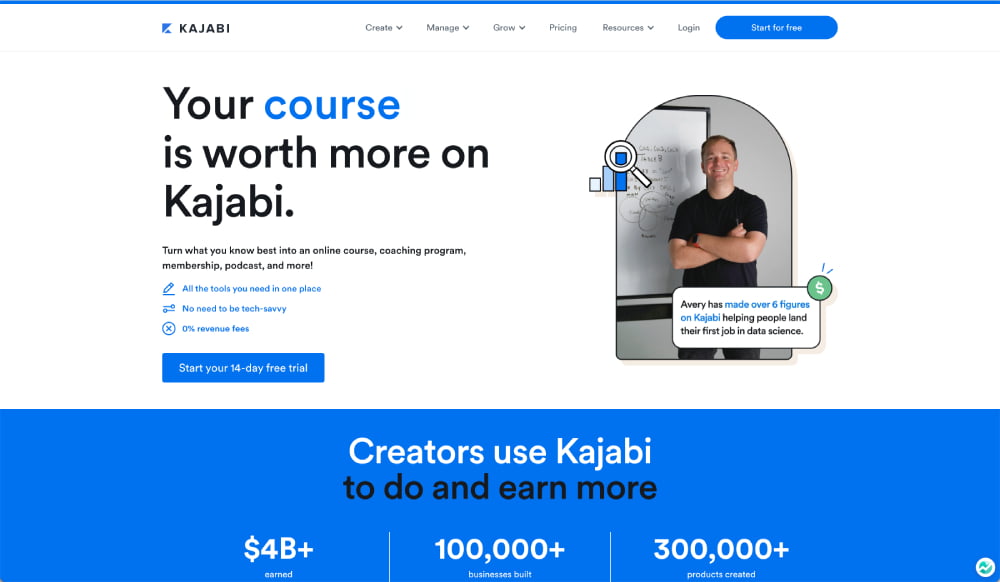 Kajabi is another course-building tool that can be used.
Kajabi has iOS and Android apps and offers 24/7 live chat support. Thinkific has better options for quiz answers, the ability to sell courses in bulk, and unlimited courses on all plans.
The distinguishing factor is that Thinkific has more economical prices. Kajabi's least expensive plan is $119/month which restricts course sales to three.
If you are uncertain of how many courses you will be selling, consider the more cost-effective pricing options offered by Thinkific.
Thinkific vs Teachable – Final Verdict
An analysis of the key features of both platforms reveals that they both offer various capabilities, such as course creation, product sales, content delivery, and student engagement.
In terms of comparing Thinkific and Teachable, Thinkific appears to be the better option overall, though there are specific scenarios where Teachable may be preferred.