Voluum is a performance marketing platform that offers a comprehensive solution for advertisers, affiliate marketers, and media buying teams to optimize and measure their online advertising campaigns. The platform provides a variety of tools and features that allow marketers to track, analyze, and optimize their campaigns across multiple channels.
CodeWise is the company that developed Voluum, the tracker. They specialize in affiliate marketing, which is a benefit. The owner of zeropark.com, Robert Gryn, founded CodeWise and used to be an affiliate. This means Voluum was made specifically for affiliates. Their experience in the industry helps Voluum stay ahead by providing useful tracking and optimization tools for affiliate marketers. Affiliates can rely on Voluum because it is a platform created by experts.
This article provides a comprehensive review of Voluum, including an analysis of its features, pricing, and performance, and an evaluation of its status as a prominent affiliate tracking platform in the market.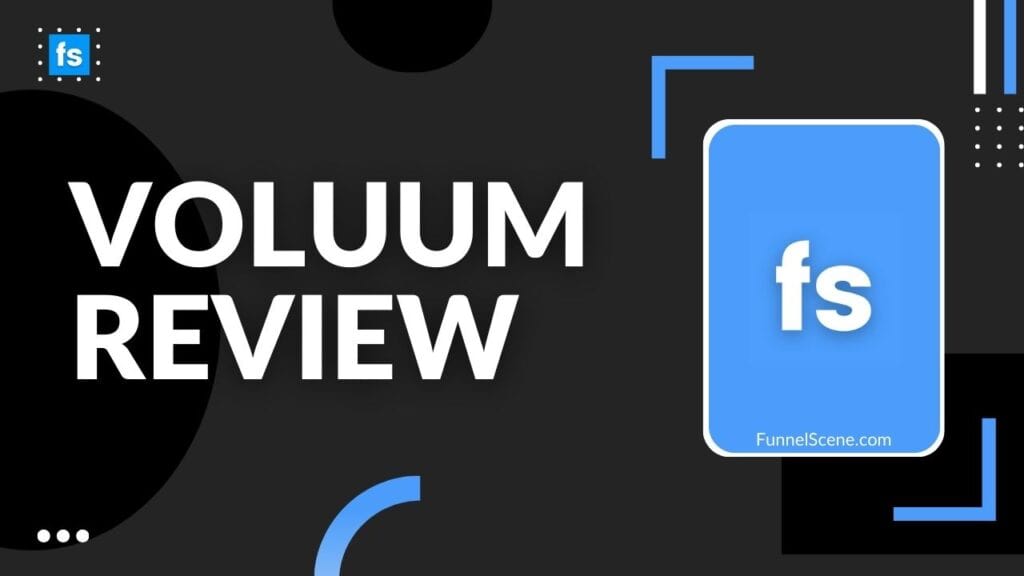 Voluum Review: Is Voluum Worth It?
Voluum is a comprehensive ads tracking software that allows you to efficiently manage, track, and optimize all of your advertising campaigns in a single platform. It is highly regarded as one of the top solutions available worldwide.
The cloud-hosted tracking software offers data analytics insights and AI-powered optimization tools that can enhance advertising effectiveness and profitability.
Voluum is a comprehensive solution for performance marketers, media buying teams, agencies, and bloggers. The platform has received significant recognition as a performance-tracking solution and is widely regarded as one of the top options in the industry.
A new feature has been developed for media buying, which integrates native ads.
Voluum offers real-time data processing for instant information and immediate transaction capabilities. Being cloud-based ensures consistent performance regardless of traffic location, and allows access from any device.
A mobile application is available that provides personalized alerts for monitoring campaign performance.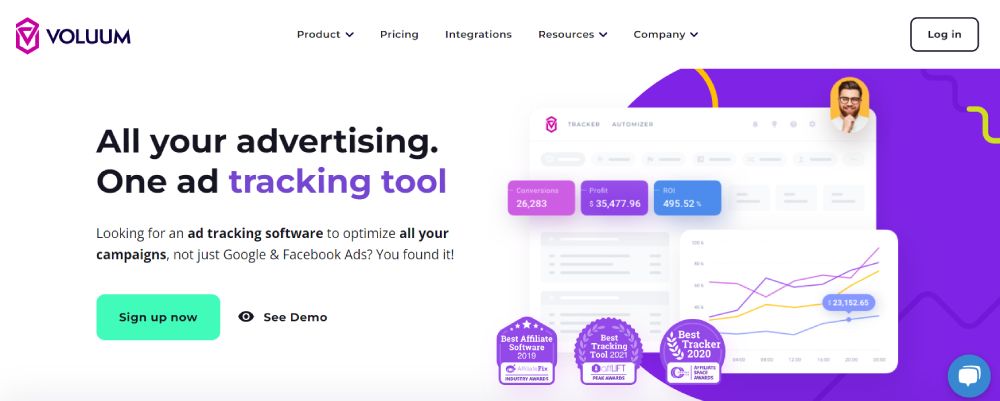 Why Is Voluum So Powerful?
Voluum's analytics tools provide comprehensive data analysis for campaigns and improved conversion rates. With Voluum, you can accurately measure performance across multiple platforms using detailed reports and real-time insights.
Voluum provides user behavior and trend data to enhance ads in real time, ensuring maximum return on investment. With Voluum's easy-to-use interface, you can create and manage campaigns without the need for coding, allowing you to launch campaigns with certainty.
Voluum offers built-in fraud detection to protect your advertising budget. Tracking campaigns and optimizing performance using Voluum's analytics package and fraud prevention is a beneficial choice.
Voluum's affiliate marketing suite provides tools to optimize collaborations. Voluum simplifies affiliate connection management through its user-friendly dashboard. It offers detailed insights into each partner's performance, enabling accurate performance measurement and data-driven decision-making.
Voluum provides a platform for managing affiliate agreements, allowing you to optimize payments, create custom landing pages, and track conversions in real time, equipping your affiliates with the necessary tools for success.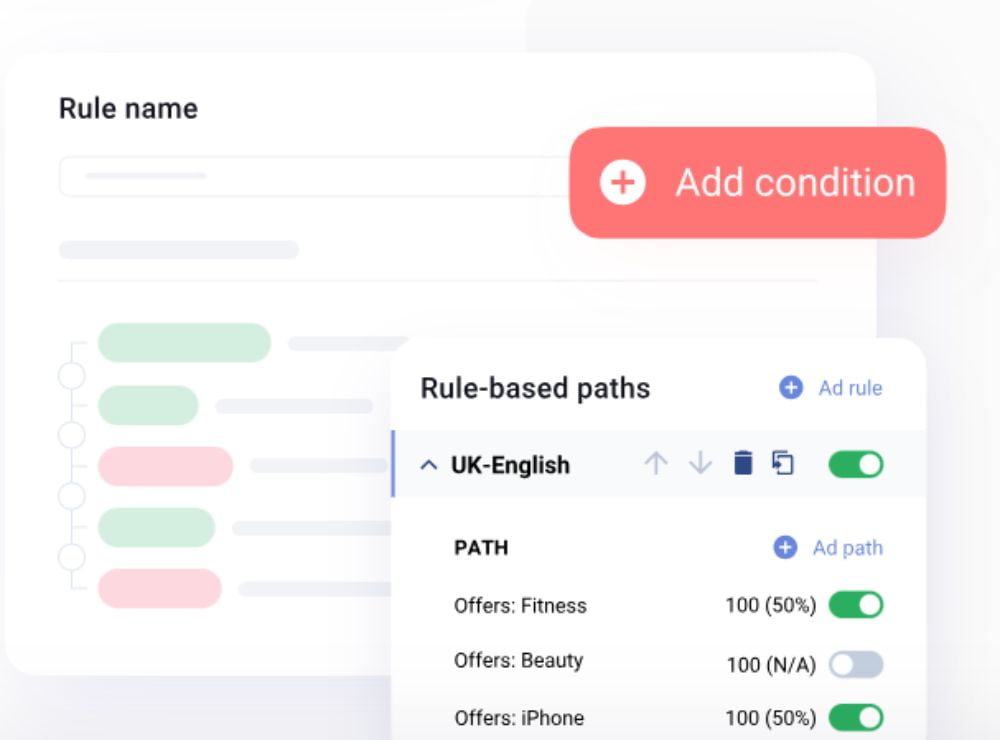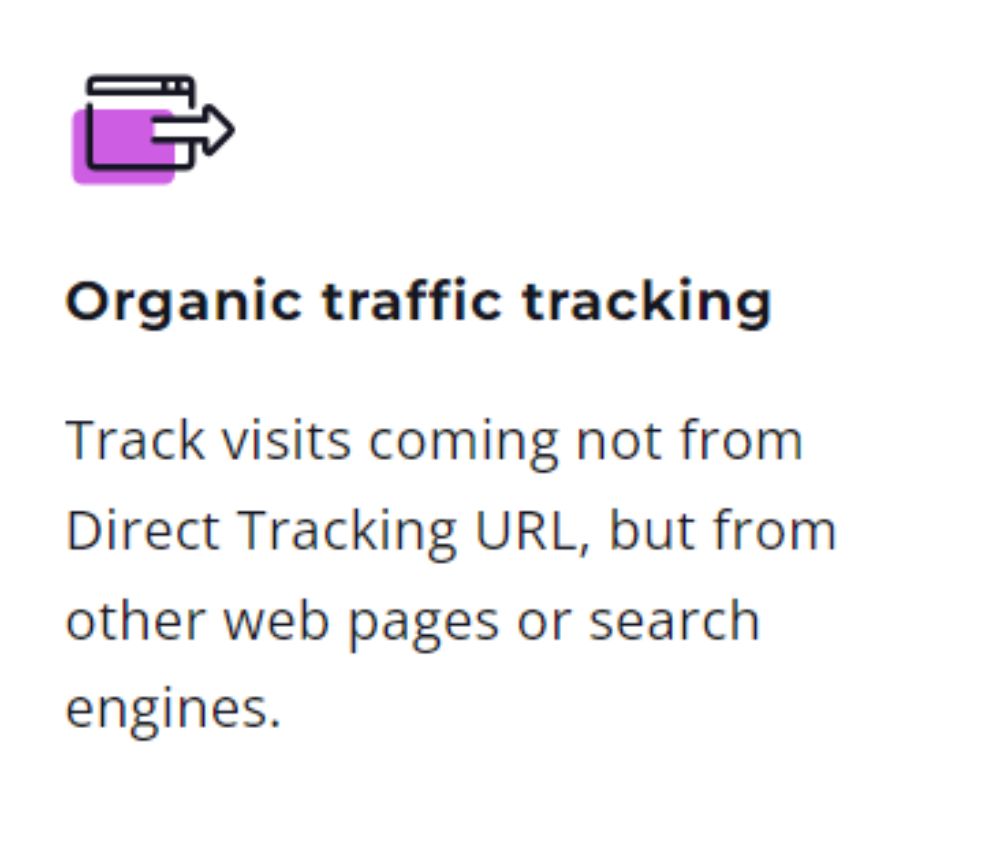 Direct Pixel Tracking: You can track both paid and organic traffic without having to redirect initially. Additionally, you can increase the speed of sending visitors to your lists and publish unlimited ads, even in regions with slow Internet connections.
Impression Tracking: Tracking impressions of ads allows for accurate measurement of the effectiveness of specific points of contact. When combined with other statistical data, impressions provide a thorough overview of an advertising campaign's performance.
Custom conversion tracking: Multiple conversion types should be defined in order to track all the actions performed by users throughout the LTV.
Dashboard: You can easily obtain an overview of the most important campaign statistics, such as visits, clicks, costs, or benefits. Additionally, you can identify areas that may require attention or improvements.
Detailed reports: You can access your data instantly, regardless of traffic. The database ensures that reports are generated in real-time, providing detailed insights with 30 data points for each print, visit, click, and conversion.
The Traffic Log: The raw data access feature allows you to access detailed information about each visit, enabling you to identify any discrepancies in data between your traffic source and Voluum.
Traffic distribution AI: This feature allows for campaign optimization using machine learning algorithms, which generate the most effective offers, landing pages, and routes.
A / B test for Flows: Now you have the ability to automatically conduct A/B tests to determine which routes of your campaign generate the best results for specific conversion goals, and to identify areas where changes can be made to improve campaign efficiency.
Real-time routing API: This feature enables the dynamic replacement of default redirection routes using a real-time system similar to Webhook, which is notable.
Anti-Fraud Kit: This feature can assist in identifying suspicious visits and clicks, as well as detecting unrealistic conversion times and other related metrics. It is recommended to refrain from wasting money on bot traffic.
Offers The Marketplace Beta: In your Voluum account, you can efficiently find, compare, and promote the best deals from partner networks by utilizing their advanced filtering options.
Multiuser Mode: You now have the option to invite your affiliates to collaborate with your Voluum account. Customize their access to specific workgroups and teams as needed.
How To Easily Create Campaigns With Voluum?

One positive aspect of Voluum is its ease of use and straightforward campaign creation process.
In order to utilize Voluum, it is essential to establish a campaign.
Next, you should choose a traffic source that you have previously defined.
When creating campaigns, it is possible to leave the country tab empty in order to gain better insights.
Once the process begins, it will be automatically replaced.
Tracking costs in your ad network is important, and it's necessary to set the CPC, CPM, or CPA value for your traffic.
For those using SmartCPM, there is no need to manually adjust ad costs. You may be curious about the next steps to take in this scenario.
In this situation, it is recommended to choose the "Do not track costs" option as there is no longer a need to monitor them. However, it is important to remember to review your expenses directly on your ad networks.
Voluum offers automatic cost tracking, providing a reliable and worry-free experience based on personal trials.
However, this option may not have the same level of effectiveness across all networks.
If you want to use it, it is recommended to conduct a pre-test to ensure accuracy. In the Advanced Settings tab, select the predefined source from the previous step.
Additionally, you have the option to create a customized route for this campaign by choosing a new offer and route prior to arriving at the campaign landing page.
Here is a simple step you can follow to get started immediately.
To complete the process, simply choose a distinct offer URL as the destination URL.
If you have chosen the default source, Voluum tool will provide a reminder of the source configuration and inform you about the current distribution of traffic.
The campaign ID is displayed on the Campaign URL tab immediately after saving your campaign settings.
Including the URL in the destination URL helps to efficiently direct traffic and track data in Volume.
Optimize Your Campaigns With Voluum

Voluum's optimization features are great for paid traffic optimization. You can improve results by targeting precisely and fine-tuning campaign parameters. With Voluum's optimization tools, you can achieve faster and more precise results. It can help you optimize your ad expenditure and campaign settings for better outcomes.
Improve campaign performance through optimization.
Real-Time Reports: Voluum provides real-time reporting for campaign data. This allows you to monitor and analyze your campaigns in real time and make quick optimization decisions. With Voluum's real-time data, you can easily identify faults, trends, and optimize your campaign settings. It is the ideal tool for marketers who want to stay ahead and achieve their goals quickly.
Data Grouping and Drill Down: The data grouping and drill-down tool enables users to analyze their data at various levels, allowing for insights to improve campaign optimization.
Error Log: This feature allows users to efficiently identify campaign funnel and tracking issues in order to address campaign errors.
Rule-based Traffic Distribution: Voluum allows for retargeting traffic based on user-defined conditions. By automatically directing traffic to various landing pages, offers, or paths based on specified rules, this feature enables more precise campaign targeting, the provision of more appealing content to visitors, and the potential for increased conversion rates.
Markers in Reports: The use of graphical icons in reports can aid in the identification of variables, facilitating the discovery of crucial data and patterns. This feature enables the swift recognition of campaign-related metrics, leading to enhanced performance and results.
Proxy Reports: This feature allows users to determine if their traffic is being redirected through multiple proxy solutions in order to conceal its origin. This function aids in the prevention and elimination of traffic fraud.
Workspaces: This feature enhances teamwork by allowing for the creation of manageable working groups and assigning associates specific access levels, ultimately improving campaign collaboration, team efficiency, and productivity.
Shared reports: You have the ability to create reports that are regularly updated with data for both partners and clients, ensuring everyone is kept informed.
Automate Affiliate Campaigns With Voluum

Media buying campaigns demand special ongoing attention. Voluum's automation tools will help you handle everything.
Automate your work with rules & alerts
API Access: Voluum's REST API with JSON enables data interchange with other 3rd party platforms like TheOptimizer, streamlining campaign management across platforms through automation and integration of affiliate marketing campaigns. It enables the extraction of data, campaign updates, and creation of custom scripts for process automation and workflow enhancement.
Notifications: Stay informed about campaign performance in real-time on your mobile or laptop. Receive notifications about conversion caps, new conversions, or notable changes in traffic patterns.
Automizer: Integrating all traffic sources with Voluum streamlines advertising operations, allowing for centralized campaign management and control on one platform, eliminating the need to switch between multiple tools and dashboards.
Automate campaign optimization: Using "if/then" statements allows for the automation of the campaign optimization process.
Bid Adjustments: The bid adjustment feature in the tracker allows you to modify traffic source bids, saving time. This automation feature helps optimize campaigns for optimal results. By setting your bid levels, Voluum will automatically adjust them based on campaign performance to maximize return on investment and profitability.
Campaign Pausing: Campaigns have the ability to be paused and resumed directly from the Voluum dashboard.
Blacklists and Whitelists: You can manage the inclusion or exclusion of specific sites, widgets, zones, and more in your campaigns.
Voluum's Anti-Fraud Kit: The tool has the ability to detect suspicious clicks and visits, helping to identify problematic traffic sources. Bot traffic can distort data, disrupt campaigns, and incur expenses. Voluum identifies abnormal traffic in your reports, enabling you to restrict non-human activity.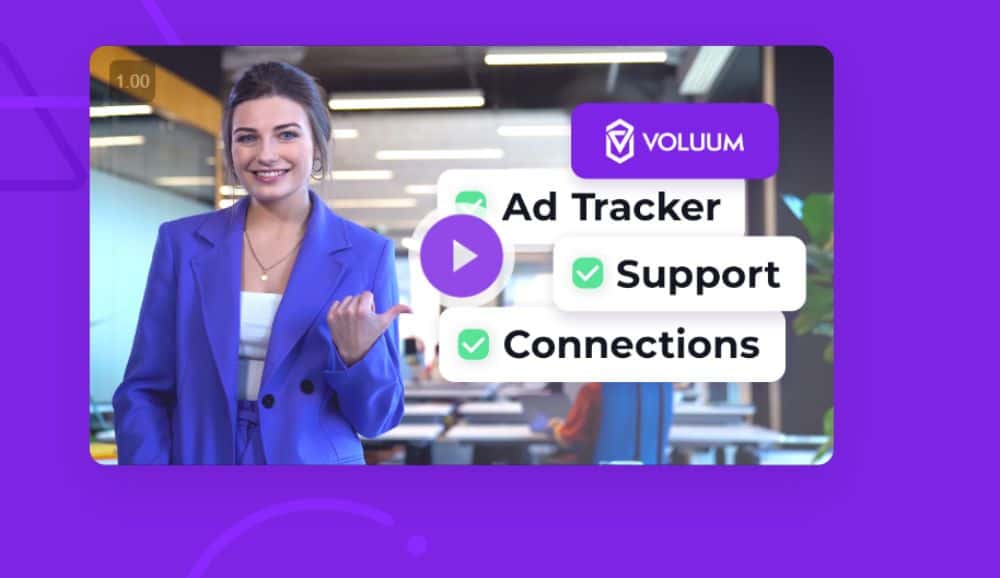 Voluum User Interface
Voluum has a user interface that is well-designed, user-friendly, and intuitive. The dashboard shows important metrics quickly, and the navigation is easy. The features are neatly organized in tabs and menus, and the overall layout is clean and easy to navigate. The user interface can be customized to suit your workflow.
Voluum Pros:
Robust tracking and real-time analytics: Voluum provides advertisers with advanced tracking features that enable them to monitor their campaigns across multiple platforms and devices. Real-time analytics allow advertisers to continuously track the performance of their campaigns, while comprehensive reports offer valuable insights into important performance metrics like clicks, impressions, conversions, and revenue.
Automated optimisation and AI-powered fraud detection: Voluum's automated optimization feature utilizes machine learning algorithms to optimize campaigns in real-time. Fraud detection algorithms powered by AI analyze data from various sources to detect and prevent fraudulent traffic. This solution is ideal for basic optimization needs, eliminating the need to purchase third-party optimization and fraud detection tools such as Theoptimizer and Clickcease.
Voluum Cons:
Pricing can be expensive for small affiliates: Voluum's pricing plans may be considered costly for small affiliates or those who are new to performance marketing. The Basic plan starts at $149 per month, which could be deemed as expensive for affiliates with limited budgets.
Customer support: Voluum offers a range of support resources, such as a knowledge base, tutorials, and webinars, to assist customers in maximizing the platform's capabilities. However, the level of customer support you receive depends on the plan you have selected.
Voluum is an affiliate marketing tracker that offers a wide range of features, high performance, and a user-friendly interface. Its automation and AI-powered capabilities make it a dependable and adaptable solution for affiliate marketers. It is specifically designed to meet the requirements and preferences of affiliates, and its industry expertise is evident in its features and performance.
Voluum has a user-friendly interface and customizable workflow, making it accessible for both beginners and experienced marketers. Its detailed statistics and analysis enable thorough campaign optimization, while the split-testing and AI-powered optimization capabilities make it a robust tool for enhancing profitability.
What features does Voluum offer?
Voluum provides a variety of features that are specifically designed to assist marketers, media buyers, and affiliates in optimizing the performance of their campaigns. These features encompass real-time campaign tracking, dynamic creative optimization, A/B testing, robust reporting tools, and other useful functionalities.

How does Voluum work?
Voluum is a performance tracking platform that allows marketers, media buyers, and affiliates to track and analyze their campaigns in real-time. The platform effectively tracks user engagement from clicks to conversions through a variety of comprehensive tools and metrics.
What type of support does Voluum offer?
Voluum provides a wide range of customer support options, including a knowledge base, online tutorials, live-chat, and email support. Additionally, they maintain an active community forum for users to exchange ideas and seek assistance from fellow Voluum users.
Can I track performance across multiple channels and devices?
Voluum provides the ability to track performance across various channels and devices, including mobile, web, and social media.
Does Voluum integrate with other platforms?
Voluum is compatible with a range of platforms, including Google AdWords, Bing Ads, and Facebook Ads. It is also compatible with multiple tracking services, such as ClickMeter, TUNE, and others.