This article provides an overview of alternative options to Thinkific.
When searching for an e-teaching platform to enable the creation, delivery and engagement of customers, Thinkific has many features that can be beneficial to businesses.
Thinkific is a popular online course creation platform, famed for its capabilities and how it can assist in running courses. Yet not everyone can afford a premium membership. To address this, we've created this article to review the best Thinkific alternatives. This article presents our top 11 experts' picks.
These options are suitable for user-led online courses and programs, as we have had positive experiences with them. If you would like to explore further alternatives, keep reading to the end of this article.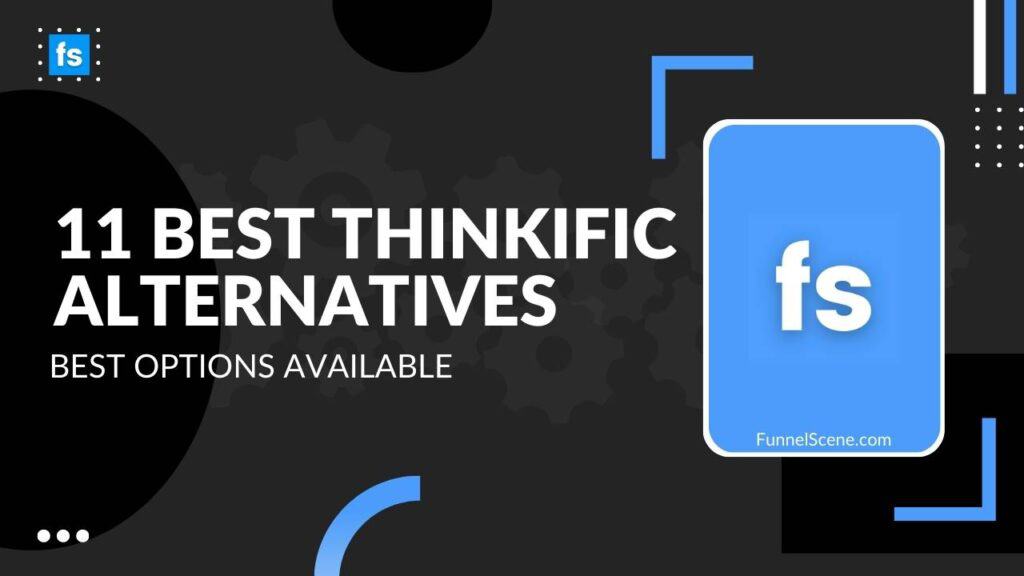 Best Thinkific Alternatives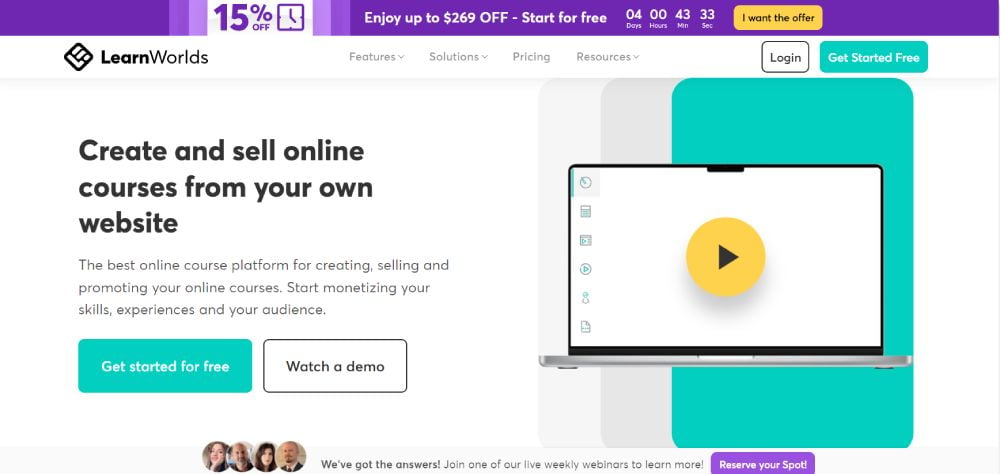 LearnWorld is a platform that focuses on online course creation. Creators can make and sell multiple courses in various payment options, as well as make use of LearnWorld's interactive video features.
LearnWorlds provides content annotation tools such as subtitles, automatic transcripts and overlays to help students have a better experience when engaging with course materials.
LearnWorlds is a suitable alternative for creators who want to create their own mobile learning platform compared to Thinkific.
Creators enrolled in the Learning Center plan, which costs $299/month, have access to mobile learning platform services at an additional cost.
#2 Teachable: One of the Best Thinkific Alternatives?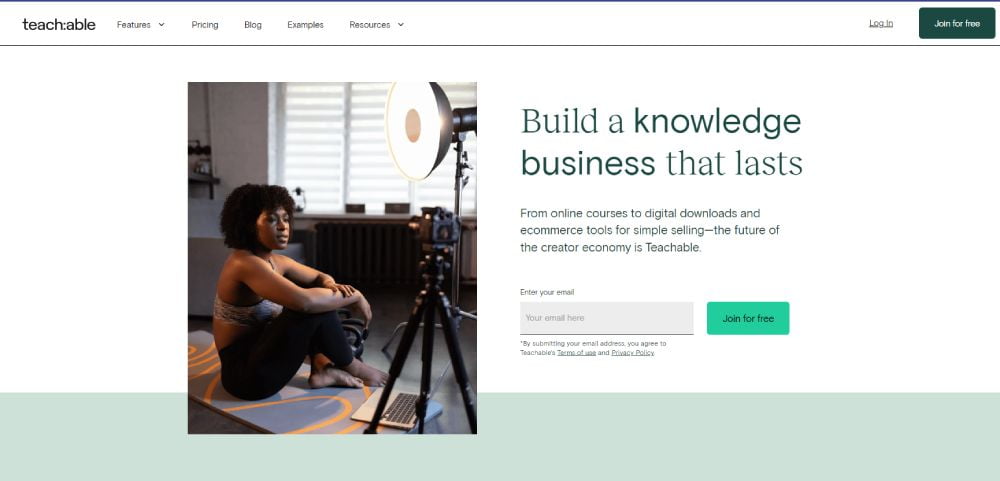 Teachable is chosen by many digital marketers and course producers due to its user-friendly interface and wide range of design and site modification options in the dashboard area.
Editing options include font family, background color, menu bar links, buttons, headings and navigation bar.
Teachable offers a content editor to customize the look and feel of pages including sales, checkout, and upsells.
Teachable professional plans offer access to their power editor, allowing customization through changes to HTML and CSS.
Teachable provides many marketing features, such as varied pricing options, promos and other capabilities. It offers more marketing features than Thinkific.
You can build a subscription membership website with the option of a subscription.
Teachable is Thinkific's main competitor. However, the transaction cost should be considered. The Teachable starter plan does not give access to live chat assistance, so if you need that feature you must upgrade to the professional plan or higher.
#3 Podia – Best Thinkific Alternative for Selling Memberships and Digital Downloads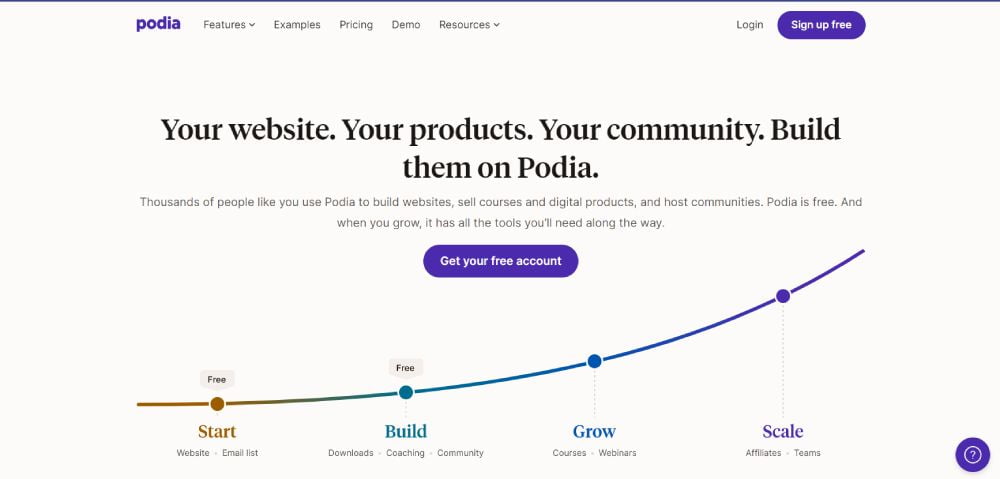 Podia is a platform that offers services for online courses, memberships, and digital downloads. It aims to cater to various course production needs, from Teachable to Kajabi and Digital Downloads like Gumroad.
The features you get in comparison to the price are excellent, with three premium plans to choose from.
The Mover plan offers an unlimited number of courses, digital downloads, email marketing campaigns, and other items, but it does not include memberships, integrated checkout, affiliate marketing, third-party code, white label and other features.
Podia is the least expensive option from the selection we looked at, and it does not have a 5% transaction fee, unlike Teachable and Thinkific.
Podia provides excellent customer support options, including live chat assistance on all paid plans, whereas Teachable's live chat support is limited to their professional plans and above.
All plans include unlimited courses, students, hosting, and bandwidth, among other features.

Canvas LMS is a cloud-based app, providing useful benefits to educational institutions and large companies. Additionally, it is SCORMS compliant, making it a top contender when considering options for learning management software.
Comparing Thinkific and Canvas, Thinkific is better suited for simple and cost-effective online courses, whereas Canvas is the preferred solution for more complex eLearning courses.
Canvas Learning Management System offers various advantageous features for educational institutions when compared to Thinkific. It allows for course material importation and assignment grading, as well as offering 99.9% uptime according to the Service Level Agreement.
#5 Kajabi – Best Alternative Thinkific Course Builder for Marketing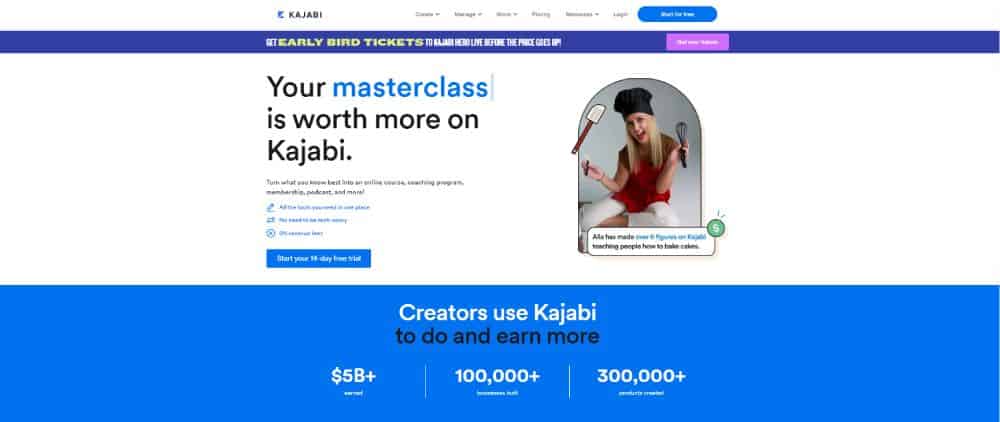 When compared to Kajabi, Thinkific has less advanced capabilities when it comes to sales and marketing.
Kajabi provides sales pipeline solutions to help marketers enhance their conversion rates. It has a comprehensive marketing suite, email and automation tools that enable the creation of lucrative funnels.
Kajabi is an e-commerce platform typically used by experienced marketers to monetize and promote online courses.
Thinkific is a suitable platform for those new to creating online courses, with its comprehensive range of classroom features.
#6 LearnDash – Best Alternative LMS to Thinkific for WordPress Users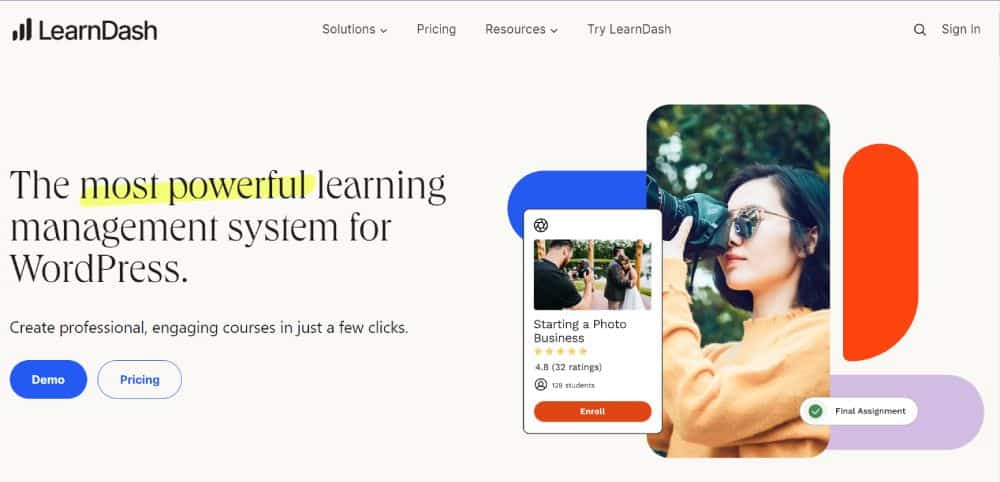 LearnDash is a popular WordPress LMS plugin. It offers flexibility and customization options for those familiar with WordPress websites, but technical knowledge is necessary for its setup.
LearnDash is a budget-friendly option compared to Thinkific and other platforms, but there may be additional costs that should be taken into account before deciding.
LearnDash is a comprehensive option for e-learners with experience in WordPress sites and technical proficiency. A developer or web designer may be necessary to help optimize the platform's use.
#7| Udemy – A Massive Open Online Course Provider for Professionals and Students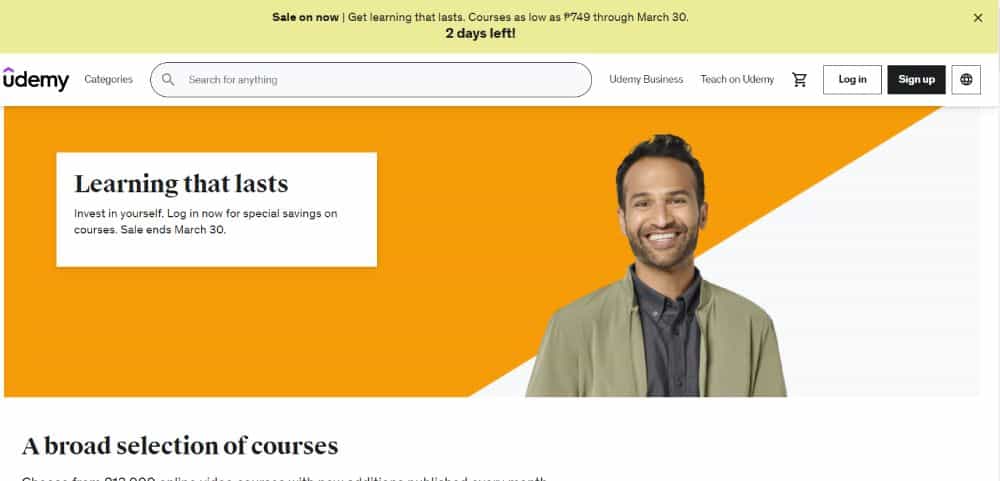 Udemy differs significantly in business model from Thinkific. It is a marketplace for courses rather than an online course creation platform. Udemy assumes the burden of marketing your courses, with a large audience and over 213K video courses, a potential boom or bust.
When publishing a course on Udemy, there are limited design options to differentiate yours from other courses in the platform. Thus, its success is largely dependent on Udemy's promotion of it.
Udemy provides an opportunity to reach a large audience, and implementing a strategy to effectively promote your course can improve the chances of gaining popularity.
Udemy is an online learning platform that enables users to easily set up courses and issue certificates to participants upon completion. It offers numerous opportunities for course creation and pricing.
#8 Academy of Mine – A High-End, Personalised Solution Thinkificesque Option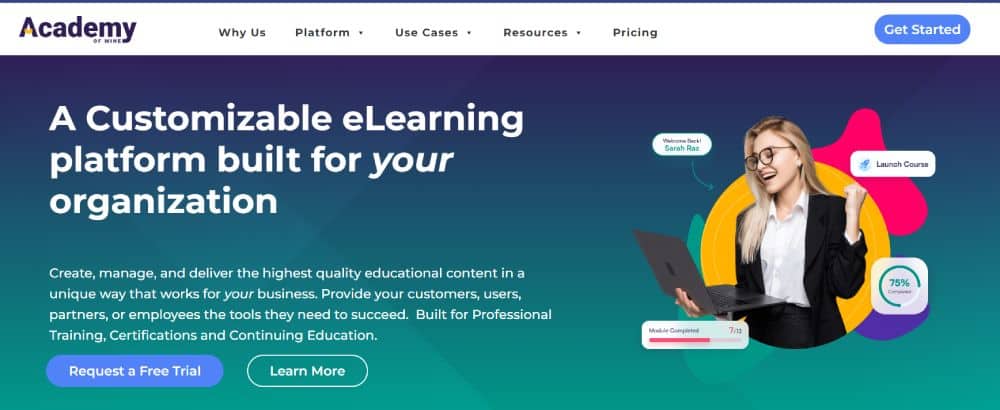 The use of personalization can be very effective in turning single purchasers into loyal customers. It applies to more than just adding a recipient's name to an email newsletter.
For example, YouTube promotes content that is tailored to your history of watching videos. With this in mind, Academy of Mine can be a great choice if you're looking to reach large numbers of consumers in the retail, tech, healthcare, manufacturing or financial services sectors.
#9 Coursera – Educators Offering University Level Courses Outside of the Traditional Setting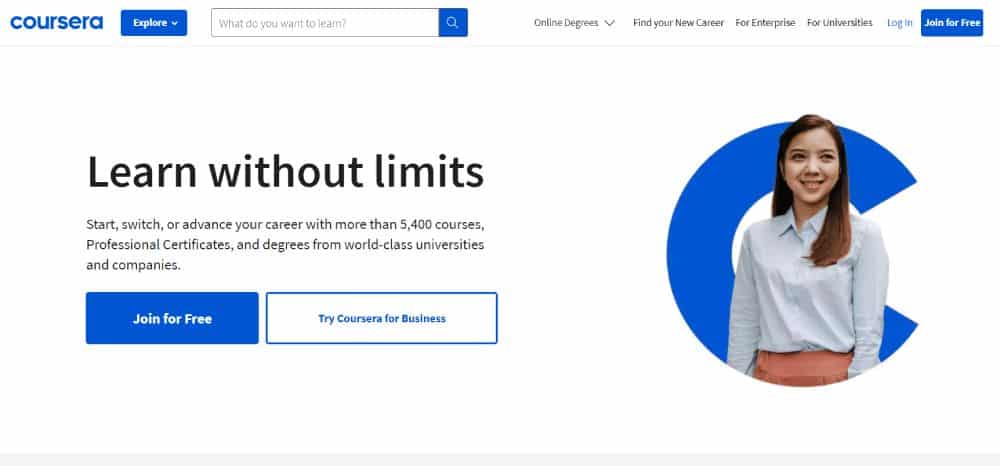 Thinkfic's next competitor is Coursera, a Massive Open Online Course (MOOC) platform similarly to Udemy.
Coursera courses are widely respected and offer a range of specializations, degrees, and professional courses through collaboration with over 200 universities and companies.
Udemy offers various courses that meet your criteria. Coursera, however, provides a more structured learning experience whereas Udemy is more flexible and relaxed, similar to its Yoga courses.
Coursera does not offer the same design freedom as Thinkific. However, it eliminates certain challenges of offering an online course, such as search engine optimization (SEO); Coursera will attract web traffic for you, freeing you from this concern.
Coursera does not offer a self-publishing service, but rather, partners with corporations and universities for the purpose of creating courses.
Creating a course and putting it on Coursera may not be an option for everyone; Thinkific takes a more informal approach and is better suited for those who wish to do this themselves.
#10 Ruzuku – An Easy-to-Use Online Course Creator, But One of the Best Thinkific Alternatives?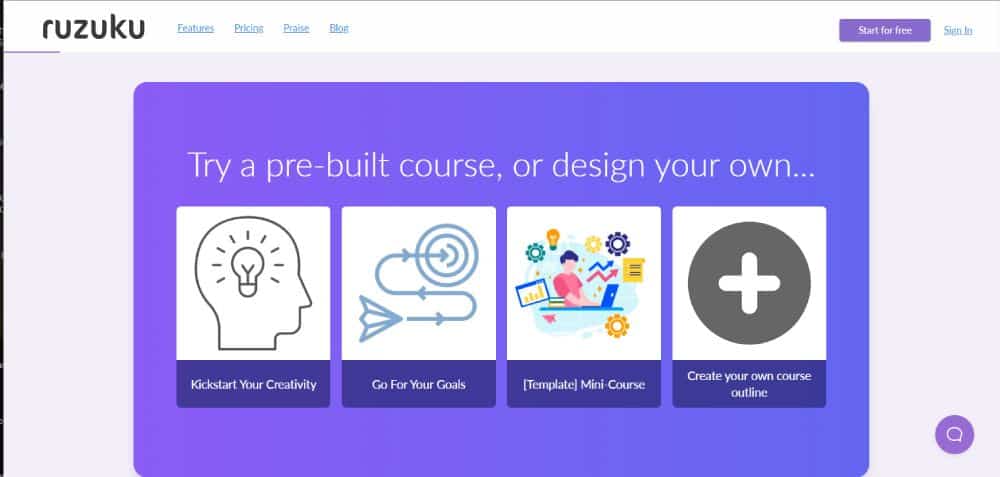 Comparing Thinkific and Ruzuku is a popular search topic. Both platforms allow creators to establish affiliate programs.
Both Thinkific and Ruzuku are fairly priced, with Thinkific having an additional free plan which Ruzuku does not provide.
Thinkific offers a basic plan for those building their first course that is approximately $30 cheaper than the cheapest option.
Ruzuku does not offer native webinar software, so users will need to use external software such as Zoom or Cisco's Webex to hold webinars.
Thinkific provides a comprehensive experience with a smooth interface, multi-language course delivery and multiple payment gateways. Both platforms do not support SCORM compliance.
#11 Skillshare – Ideal for Creative Online Course Edupreneurs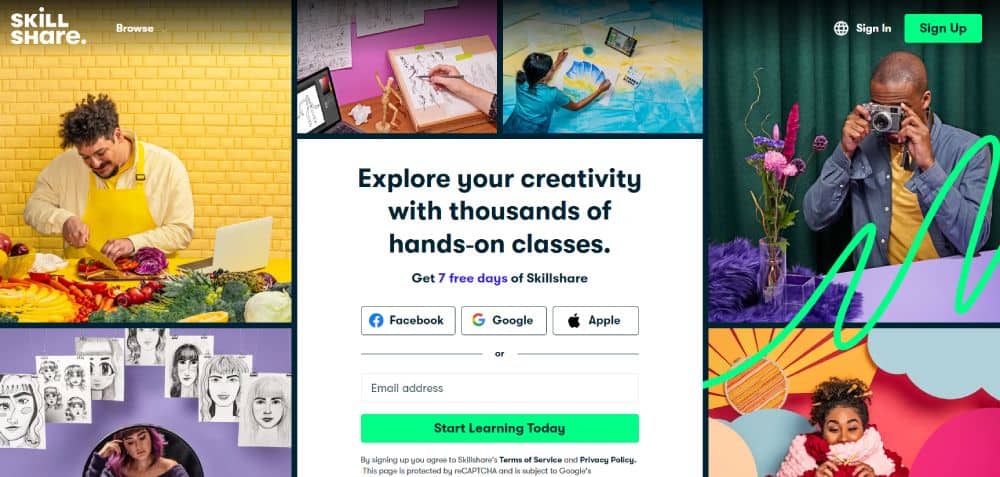 Thinkific is advantageous when it is necessary to build a course from scratch, as it provides superior capabilities in marketing and eCommerce. In comparison to Skillshare, Thinkific generally has better performance when embarking on this endeavor.
When it comes to offering courses in artistry, drawing, or writing, Skillshare is well-equipped with the necessary audience and features to facilitate a successful offering. Furthermore, there is sufficient help and support available.
Unlike Thinkific, Skillshare is an online community that specializes in creative works and offers more customization options. It is similar to Udemy and Coursera in its capabilities.
Skillshare provides categories allowing individuals to create courses in various niches, such as technology, business and lifestyle.
If you're in the creative field and have no established audience, Skillshare can provide a market for your online courses, but you should be aware that it will take a portion of the proceeds.
Using Thinkific, it is possible to create and host an online course on an individual website with customized branding.
Best Thinkific Alternatives | Frequently Asked Questions
1. What is Thinkific?
Thinkific is an LMS that enables people to create and deliver online courses. It offers the necessary tools to facilitate this process.
2. Is Thinkific Better Than Teachable?
Teachable is oriented towards new creators and coaches, while Thinkific and LearnWorlds have a focus on professionals and small to medium enterprises.
If you are looking for a simpler user experience and professional courses, Teachable is an option to consider, as well as LearnWorlds and Thinkific.
3. Can You Make Money with Teachable?
It is possible to make money through an online course with Teachable. However, it may not be the most viable option due to its inability to use interactive classroom features, unlike competitors. This means that in terms of brand recognition and market orientation, Thinkific could be more profitable in the long term than Teachable. Especially if your course requires additional functionality to outshine rival courses in a competitive market.
4. What is Kajabi Used For?
Kajabi is an eLearning app that can be used to develop and share online courses. It offers many advantages, such as A/B testing, gamification to make learning enjoyable, and construction of sales funnels. This versatile tool can be invaluable for creating and promoting courses on a large scale.
5. Are Coursera Certificates Worth it?
Generally, Coursera's certificate courses do not provide enough benefits to get a job. However, they may help you to improve your skill set.
6. What Can I Learn on Skillshare?
Skillshare has numerous courses providing instruction in a wide range of topics, such as drawing and building an Etsy shop. Most of the content on Skillshare relates to artisanship in some form.
Skillshare offers a range of learning opportunities.
Embroidery, creative writing, drawing, animation and digital marketing are activities that can potentially generate income.
So What's the Best Thinkific Alternative?
When choosing an alternative to Thinkific for hosting your website and online courses, consider the type of platform you require: video hosting, learning management system or community/membership management.
If you require more advanced tools such as video courses, quizzes, digital downloads or webinar hosting, another platform may be necessary.
You have multiple options available.
Platforms that operate independently.

An all-in-one platforms
WordPress plugins are available.
Marketplaces provide a commercial environment for buying, selling, and trading goods.
You will need to choose the option that best fits your needs, taking into account the advantages and disadvantages of each one.
This article outlines the top competitors to Thinkific. LearnWorlds is identified as the top platform, being more feature-rich than Thinkific and providing tools for learners to create great learning experiences, sell online courses, and customize websites that accurately reflect their brand.
LearnWorlds offers a 30-day free trial so users can test out their modern course platform.