Digital marketing is necessary to expand your business and attract more customers. Standing out from competitors requires unique marketing techniques, regardless of industry or company size. It can be challenging and time-consuming to acquire all the necessary skills and tools. Comparing Builderall and ClickFunnels is useful since they are two of the most popular digital marketing tools.
A comparison will be made between the features and pricing of Builderall and Clickfunnels to assist in the selection of a business tool.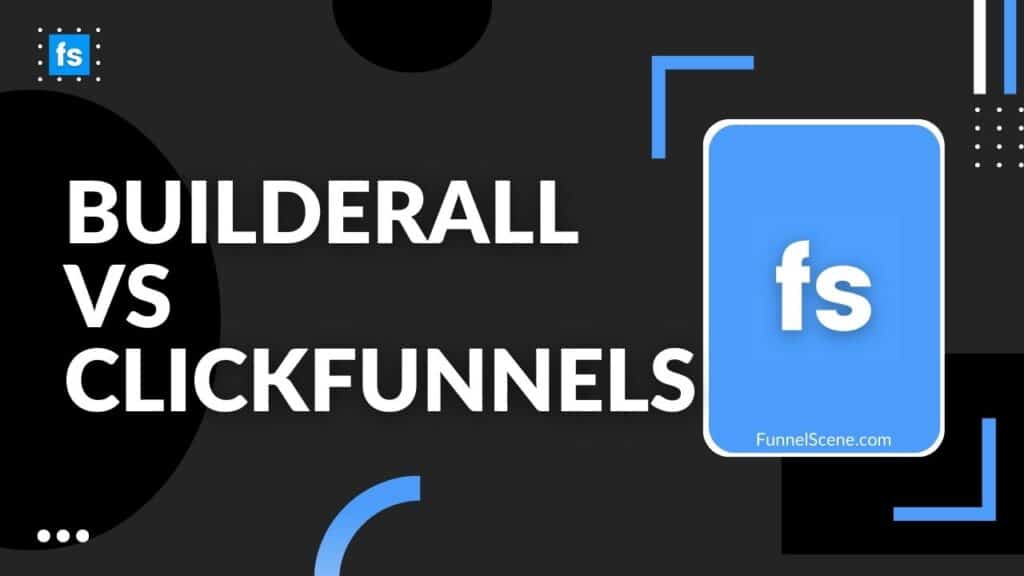 Builderall is a marketing platform that offers multiple marketing tools for entrepreneurs. Subscribers have access to various resources.
Email marketing
Automation
Sales funnels
Membership sites
Blogs
Integrations
A web page builder
Builderall is a cost-effective and comprehensive online marketing platform that offers entrepreneurs a wide range of tools and templates for creating attractive web pages, even without prior design experience.
In 2011, Erick Salgado founded a company with the goal of providing a cost-effective platform for small businesses. Over time, Builderall has expanded into a global enterprise with a user base of one million individuals across 130 countries.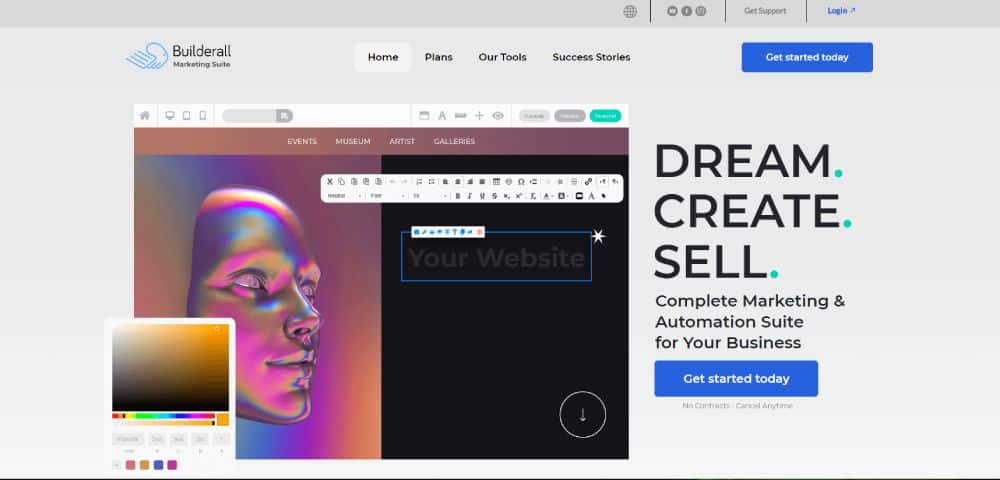 ClickFunnels is a sales funnel builder and email marketing tool designed for entrepreneurs. It was created by Russell Brunson in 2014 to assist businesses in creating successful sales funnels. The platform provides entrepreneurs with an easy way to build and launch their own sales funnels.
Clickfunnels includes multiple features, such as:
Drag-and-drop sales funnel builder
Templates
Landing pages
Email autoresponders
Order forms
Checkout pages
The Clickfunnels platform is designed to be user-friendly, making it possible for individuals with no marketing automation experience to create effective sales funnels for their online businesses within a day or two.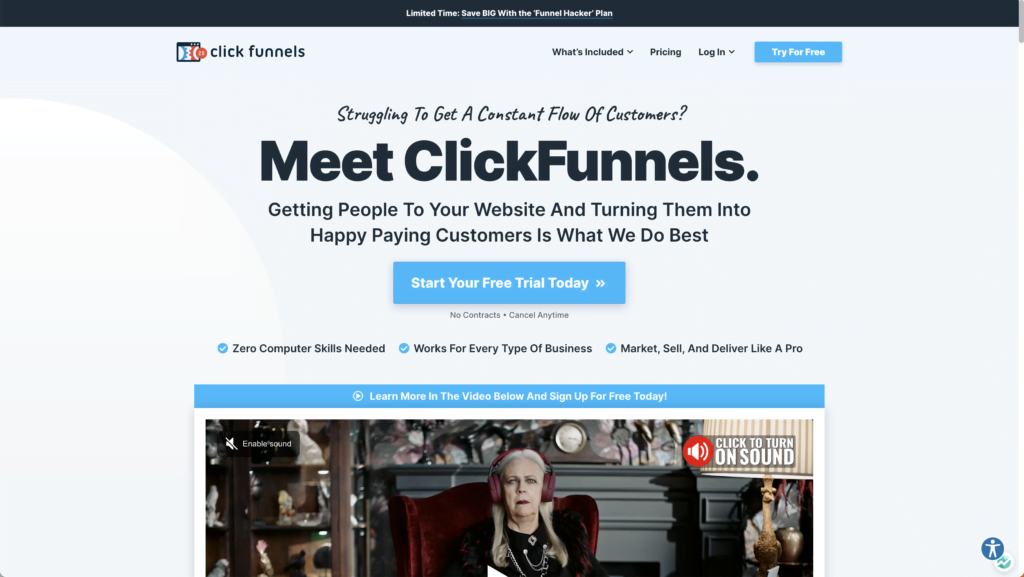 THE DIFFERENCES BETWEEN BUILDERALL VS CLICKFUNNELS
When comparing Builderall and Clickfunnels, it's important to consider which platform aligns with your business objectives. To determine this, it's helpful to analyze the distinctions between the features offered by each platform and determine which platform comes out on top in each category.
The combination of different digital marketing tools is necessary for creating successful sales funnels. These funnels serve as a guide for customers on their journey towards purchasing a product or service from online businesses.
The differences between Builderall and Clickfunnels, as well as the required level of experience for each funnel builder, are outlined below.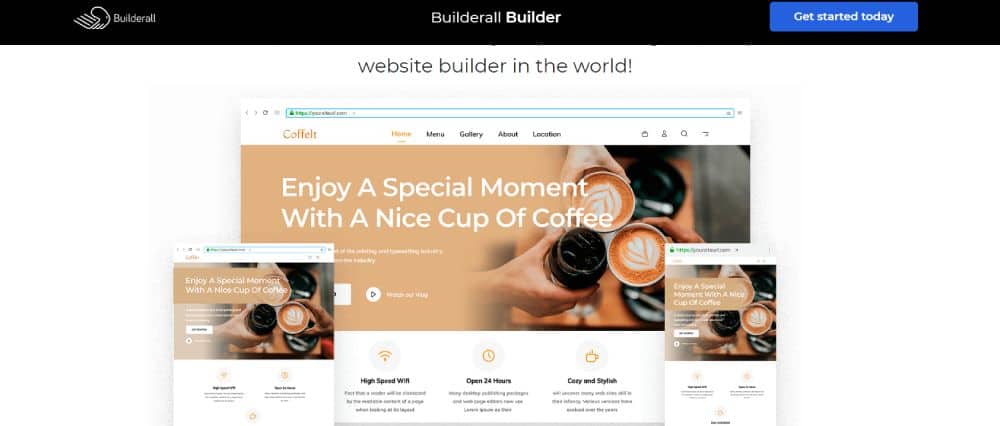 Builderall provides a sales funnel builder that includes 20-plus templates for marketing funnels, suitable for various businesses across industries.
The website provides templates of sales funnels that are known for high conversion rates.
This is a device designed to attract e-books.
A procedure for facilitating individuals to become members.
A webinar funnel is a marketing strategy used in online businesses.
A survey funnel is a marketing tool used to collect data from potential customers.
A process for introducing new products to the market.
Sales funnels are designed to convert leads into customers for specific types of businesses. However, the funnel-building templates can still be customized to match your brand theme.
Builderall provides a tutorial to guide you through the process of creating a sales funnel and customizing the funnel settings.
CLICKFUNNELS SALES FUNNEL

The individual who established Clickfunnels created the platform to simplify the process of generating efficient sales funnels for their enterprise.
There are a variety of choices to manage every step of the sales funnel process.
The templates have been created to cater to diverse industries and businesses.
Therefore, you should be able to discover one that's a suitable match for yours.
Clickfunnels offers templates for building sales funnels for various purposes, including events, promotions, products, and services.
Additional conversion tools are available to enhance your funnel building process, such as:
Upgrade pages.
Downsell pages
Pop-ups.
Automate follow-up.
Timers.
Utilizing conversation tools and templates can optimize visitor engagement on your website. Additionally, while the copy and design are pre-made, customization options are available to align with your online business's brand.
VERDICT: Clickfunnels is a platform designed for building funnels with a range of conversion-focused tools, making it the preferred choice.
Email lists can be a valuable resource for businesses, as they can be utilized across multiple platforms and for extended periods of time for marketing purposes.
When comparing Builderall and Clickfunnels, it is important to note that both offer email automation services, but their capabilities as funnel builders differ significantly.
BUILDERALL EMAIL SERVICES
Builderall offers a variety of tools with unique names, including Mailingboss which manages the email marketing service. Leads can be imported into the email marketing system and organized into various lists through the use of tags.
An automated rule can be set up in case of a recipient not opening an email, which will send them a different email with fresh content.
Establishing an auto-responder sequence is one method to engage with leads who subscribe to a lead magnet by receiving emails.
This approach is beneficial for both introducing new customers and cultivating potential sales leads that may not be ready to make a purchase at this time.
Builderall's email marketing system allows for unlimited email sending to a maximum of 10,000 clients. The editor is user-friendly and offers easy customization for branding purposes.
The email marketing software provided by Builderall allows for integration with various applications, including:
Zapier
Facebook
WordPress
Gmail
MailChimp
Shopify
After the integration is established, contacts can opt-in to your email list from Builderall and will be automatically included in your other email services.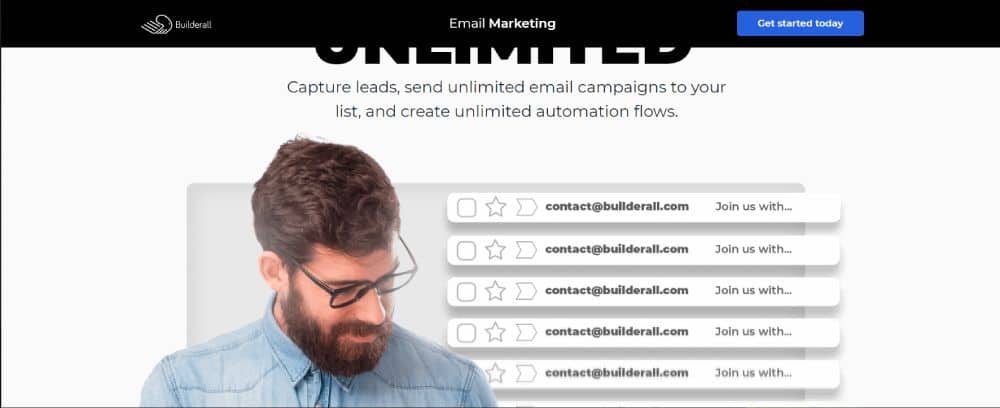 CLICKFUNNELS EMAIL SERVICES
Clickfunnels utilizes Actionetics as its email marketing service, which is designed for funnels and may not contain all of Builderall's email tools. However, it provides numerous tools to aid in lead marketing.
Clickfunnels effectively utilizes automation in their email marketing strategies, similar to other companies.
By setting up email automation, you can send messages to your visitors when they take a certain action in your funnel.If a visitor views your pricing page but does not make a purchase, you have the option of sending them an email with a special offer for the product they were interested in.
Developing marketing materials tailored to specific segments of your email list can improve the probability of converting leads.
Analytics can be useful in tracking progress and creating audience tests to determine optimal responses.
VERDICT: Clickfunnels provides email marketing tools that can improve your campaigns with automation and follow-ups, giving you a competitive edge.

Developing unique landing pages for each stage of the buyer's journey is important in creating successful sales funnels. The level of customization available on Builderall and Clickfunnels distinguishes the two platforms for funnel building.
Builderall's page builder allows for easy creation and customization of landing pages without the need for coding skills. The drag-and-drop editor simplifies the process of switching out copy and changing visual elements, and even allows for the addition of video.
The drag and drop page builder allows for easy creation of customized webpages. Additional support is available through the use of templates created by Builderall.
A tutorial video is available for first-time users of the page builder to assist with the learning process and save time.
The landing page builder of Builderall and Clickfunnels differ in the number of drag-and-drop builders offered, with Builderall providing four types.
Build perfectly with drag and drop pixels.
Responsive builder: drag and drop.
Build with drag and drop on mobile.
Creator of apps.
The drag and drop pixel-perfect builder is a reliable option for creating responsive websites that display well on all platforms. However, it requires building the site three times.
Creating different versions for desktop, tablet, and mobile can be a time-consuming process, but the end result will be a customized design for each platform.
Builderall offers three options for creating sites, including a responsive builder that automatically adjusts design for any device, as well as two options for creating mobile-specific sites or apps
Clickfunnels offers a variety of customizable landing pages through their drag-and-drop editor, while Builderall offers four separate editors.
When logging into the Clickfunnels account, the user will be presented with a sales funnel dashboard that provides various options.
The editor includes design elements that enable brands to easily display their theme on any page.
Resize
Crop
Position
Change colors
Change items
Adding visuals to your web pages is a simple and effective task. Additionally, you are not required to leave the website builder platform since it includes integrated image resources such as Unsplash, Pixabay, and IconFinder.
The incorporation of video platforms such as Vimeo, YouTube, or Wistia can be beneficial for increasing the rate of conversions on sales pages.
VERDICT: Builderall and the other platform are both capable of creating webpages quickly, but Builderall offers more customization options for each page and branding. As a result, Builderall is the preferred choice for webpage building.
The usability of a platform is the determining factor for its value, regardless of the number of features it possesses.
Both options offer practical solutions for business owners, tailored to meet their specific needs.
BUILDERALL USER FRIENDLINESS
Builderall provides an easy-to-use platform for constructing funnels using straightforward tools for setup and activation.While other tools may be straightforward, the templates provide an additional level of simplicity.
Funnel templates are available for various businesses and come with all necessary pages. They can be personalized to suit your online business needs.
Builderall provides a comprehensive knowledge base for new users, offering detailed information on every tool. Additionally, video tutorials are available to demonstrate the usage of each tool.
CLICKFUNNELS USER FRIENDLINESS
Both Clickfunnels and Builderall offer drag-and-drop editors, but Clickfunnels is designed mainly for creating sales funnels.
Clickfunnels can be used without prior knowledge of digital marketing, making it a suitable option for beginners. Simply choose a template that fits your business and start selling.
The addition of new steps to your funnel is a straightforward process that enables split testing and sequence adjustments of your pages.
The editor is user-friendly and intuitive, making it accessible to beginners. Regardless of your level of expertise, you can create a website within a day using this website builder.
YouTube offers video tutorials demonstrating the usage of each tool for Clickfunnel users. The community of Clickfunnel users is sizable, resulting in numerous tutorials created surrounding the platform.
VERDICT: When comparing Builderall and Clickfunnels, it appears that Builderall has a slightly more user-friendly interface due to its better organization of information. Both platforms offer easy creation capabilities, but navigating between different areas on Clickfunnels can be confusing.
For a business, it is crucial to track progress and understand analytics in order to make informed marketing decisions.
Builderall and Clickfunnels both offer analytics features for monitoring page performance. A comparison of the two platforms follows.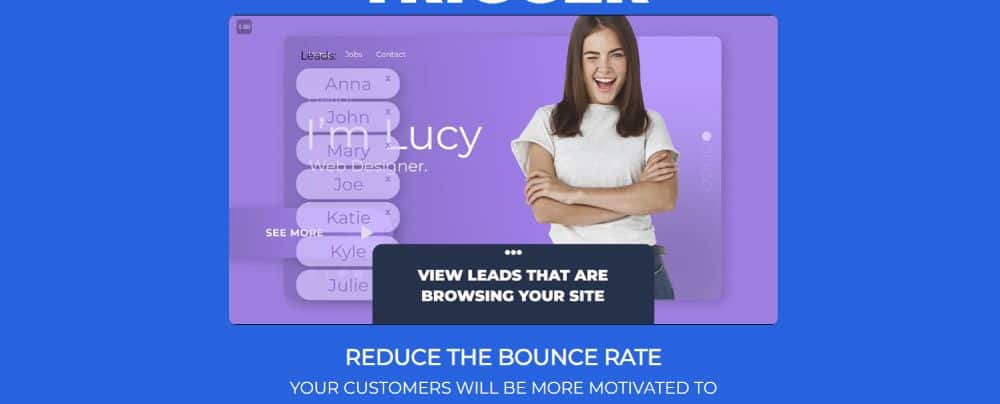 Builderall prioritizes analyzing page conversion rates, but additional data is needed to make informed decisions regarding website modifications.
Google Analytics offers a range of data for analyzing metrics such as customer page visits and site visit duration.
Builderall's dataset includes conversion percentages for each stage of an online funnel, but its scope may be restricted.
Builderall provides split-testing capabilities to its users, allowing them to monitor the impact of various page modifications on conversion rates.

The Sales Funnel Analytics software provided by Clickfunnels allows for the collection, visualization, and analysis of data. Through this tool, tracking capabilities are made available for:
Traffic
Conversion rates
Sales
Revenue
Profit
Analyzing data can provide valuable insights into the areas of your funnel that need improvement. Once identified, you can take necessary steps to address the issues and develop effective solutions.
Clickfunnels is a superior option for gathering data for your online business compared to other funnel builder alternatives. By utilizing the insights garnered from the platform, you can enhance conversion rates for your funnels and generate more revenue.
VERDICT: Clickfunnels offers robust analytics and tracking capabilities, providing website and conversion metrics to aid decision-making for optimization purposes.
Integrations provide online businesses with the ability to automate tasks and link various software platforms. It is recommended to verify if Clickfunnels and Builderall can seamlessly integrate with your current systems.
Builderall offers a range of in-house features that differentiate it from competitors. Although the quality may not always be exceptional, these tools can serve as a substitute for integrating with multiple platforms.
Builderall's platform provides various tools for users to utilize and only a few outside integrations. Nevertheless, with the integration of Zapier, users can enhance their email marketing campaigns with increased automation and customization choices.
When evaluating Builderall for your business, it's essential to consider whether it can meet your requirements, particularly if you are already using multiple SaaS tools, as it may necessitate frequent workarounds.
CLICKFUNNELS INTEGRATIONS
Clickfunnels' integrations prioritize the advancement of leads through sales funnels due to its strong emphasis on this framework.
Clickfunnels can be integrated with various platforms.
Email services.
SMS platforms
Process payments.
Webinar tools.
Clickfunnels offers integrations that assist with automating sales processes and lead connections throughout various stages. Companies seeking a flexible platform to support growth may find Clickfunnels suitable.
VERDICT: Clickfunnels offers more integrations with existing platforms and systems compared to Builderall. On the other hand, Builderall has more features available in-house. If you have many tools, go for Clickfunnels. But if you don't, then start with Builderall.
Both Clickfunnels and Builderall offer an affiliate program, which can provide a financial benefit to those who successfully refer customers through the platform.
A comparison of the affiliate programs of Builderall and Clickfunnels is presented below.
BUILDERALL AFFILIATE PROGRAM
Builderall has been named the best affiliate program with its commitment to strong relationships and a 100% commission on the first sale.
By promoting the Builderall affiliate program to other entrepreneurs and securing their sign-up, you will receive a commission for the duration of their subscription to Builderall.
CLICKFUNNELS AFFILIATE PROGRAM
The affiliate program offered by Clickfunnels is more simplified.The initial sale for Clickfunnels results in a 40% commission, with each subsequent monthly payment also earning a 40% commission.
Upon becoming a Clickfunnels member, enrollment in the program is automatic and sign-up is not required. A unique link is provided to you by Clickfunnels, which can be shared with others to promote the product and earn commissions.
VERDICT: Builderall is a popular platform because of its higher affiliate commissions at the start and ongoing commissions for monthly fees.
If you encounter any issues while using Builderall or Clickfunnels, it is important to understand the level of support that each platform provides and how they can assist you.
The article presents a comparison of the customer service and technical support strategies employed by both companies.
BUILDERALL CUSTOMER SUPPORT
Builderall provides customer support through a dedicated section on their website. Their ticket-based help system is available round the clock, while live chat support is offered during regular business hours.
The help area contains a variety of articles and resources that can be useful. The search function is effective for quickly locating specific topics.Providing additional information assists the support team in identifying the specific issue and finding a resolution.
Builderall offers additional resources for users on Facebook and YouTube, where groups and content creators have compiled a vast knowledge base on how to use the platform.
CLICKFUNNELS CUSTOMER SUPPORT
Clickfunnels has made efforts to enhance its customer support in response to negative feedback. This has involved the addition of more team members to increase availability, as well as a rigorous training program to ensure that all support staff are competent and helpful.
The company website features a knowledge base section containing informative articles with clear instructions for addressing diverse issues that can be searched easily.
Submitting a ticket to Clickfunnels is available to all users, but some features are only accessible to members.Due to its widespread usage, Clickfunnels has generated a plethora of informative resources on platforms such as YouTube and Facebook.
VERDICT: Clickfunnels has gained popularity and attracted content creators who have developed helpful resources despite limited team support. This has resulted in a dedicated user community and made Clickfunnels a leader in customer support.
Builderall & ClickFunnels Pros and Cons
Builderall Pros:
This platform offers a variety of online business builder tools, including a funnel and site builder, email service provider, and more, to help facilitate the growth of your online business.
This platform provides users with a variety of funnel templates and landing page templates.
Numerous tutorial videos are available to assist you in commencing your marketing campaigns by comprehending their design elements.
The company offers a two-tiered affiliate program that includes a car payment incentive for affiliates who generate 100 leads.
The pricing is comparatively affordable and comes with a money-back guarantee.
Builderall Cons:
The tool may have challenges in building responsive funnels and landing pages that are easy for users to navigate.
After receiving feedback from Facebook communities, it has been noted that Mailing Boss may not have the highest email deliverability rate for marketing purposes. It may be advantageous to explore alternative options such as a third-party email autoresponder.
The company provides different support channels, but there have been reports of slow response times and inconsistent live chat support from some customers.
Clickfunnels Pros:
The funnel library provides a selection of sales funnel templates for selection.
This platform offers easy creation of both simple and complex sales funnels, with features like page builders and a funnel dashboard for arranging steps in order. It is known for its user-friendly interface.
The Etison Suite is a comprehensive marketing platform that includes a sales funnel builder, an email autoresponder called Actionetics, an affiliate program platform called Backpack, and an additional feature called Actionetics MD that works on Facebook messenger.
This affiliate program is great for affiliates because they can promote multiple products, including Funnel Scripts, Dotcom Secrets, and Funnel Builder Secrets. In addition, there is a dream car reward for affiliates who maintain over 100 leads, receiving $500/month for their car. If you can maintain 200 leads every month, that reward is doubled.
Clickfunnels Cons:
The monthly cost starts at $127, which may be challenging for online businesses with limited funds.
The Start Up Plan costs $127/month and includes limitations of 20 funnels, 100 pages, and 20,000 visitors per month. This plan is suitable for those who do not exceed 20,000 visitors monthly.
The membership areas of membership funnels have potential for improvement.
Live support is provided for all users, with priority given to those with Etison Suite access who may experience longer wait times. Email support is available for all members and is known for its fast response time. Additionally, users have access to the knowledge base website.
When deciding on a platform for your online business, the determining factors will most likely be the features and pricing options offered by each tool.
The chart below presents a comparison of the pricing for Builderall and Clickfunnels.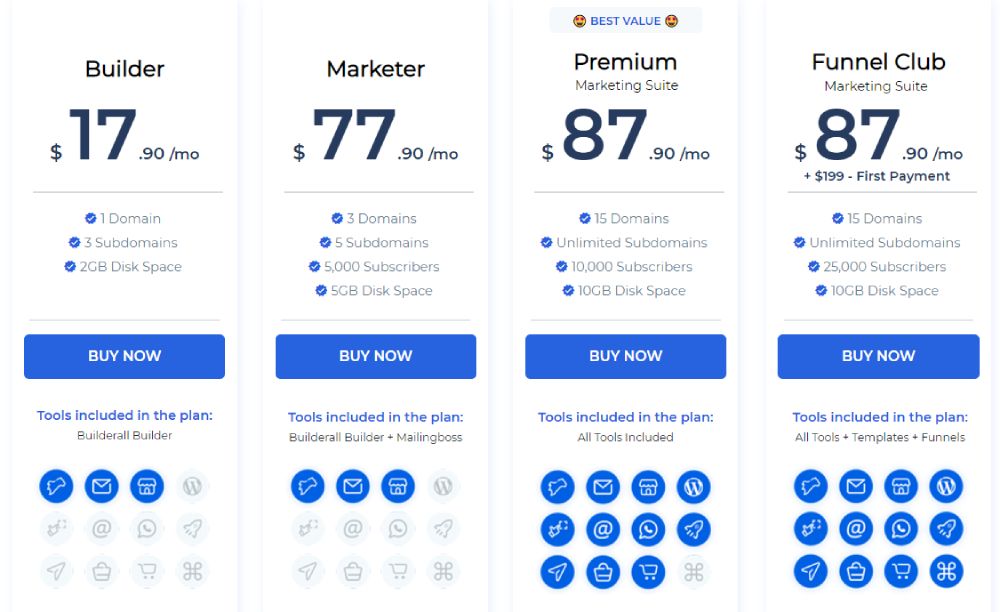 Builderall offers four pricing plans without any yearly payment discount.
Cheetah – $17/month
Marketer – $77/month
Premium – $87/month
Funnel Club – $199 First Payment, $87/month thereafter
Builderall is a website builder that offers several in-house features at an affordable price, making it a viable option for businesses with limited budgets. The platform offers a complete package and is a cost-effective investment.
CLICKFUNNELS PRICING PLANS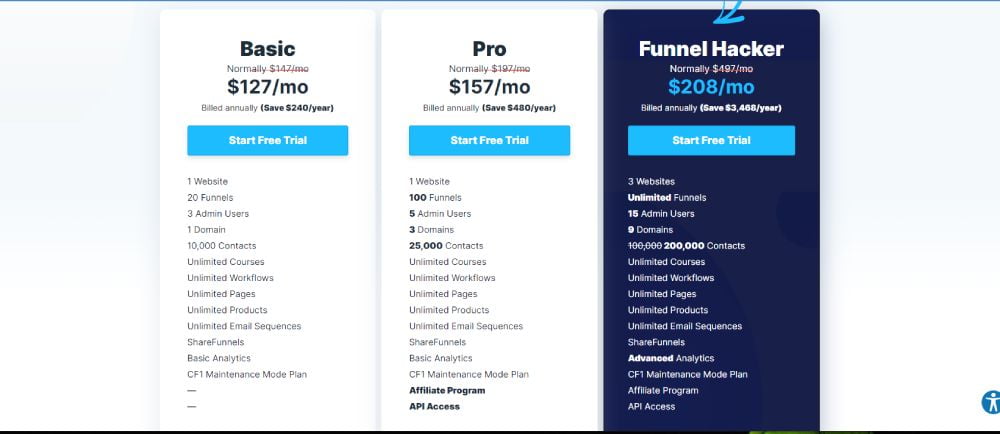 Clickfunnels has two pricing options available, with one option providing discounted rates for customers who choose to pay annually.
Basic – $127/month, $240/monthly paid yearly
Pro – $157/month, $480/monthly paid yearly
Funnel – $280 /Month, $3,468 /monthly paid yearly
The Basic plan provided by Clickfunnels has limited capabilities. For businesses in need of more features, upgrading to a higher plan is recommended.
BUILDERALL VS CLICKFUNNELS: THE BEST CHOICE FOR YOU
Builderall and Clickfunnels offer effective solutions for entrepreneurs to develop and improve their sales funnels.For companies beginning their marketing efforts with a limited budget, Builderall may be a favorable choice.
Clickfunnels is a recommended choice for businesses seeking to enhance their marketing strategies, including digital marketing agencies and those already experienced in marketing.
To fully utilize the advantages of your choice, it is suggested to maximize them.
Builderall vs ClickFunnels FAQs
Q. Which is a better choice in 2022, ClickFunnels or Builderall?
When deciding between Builderall and ClickFunnels, it's important to consider your needs, preferences, and budget. Builderall is a more affordable option that offers comprehensive marketing management, while ClickFunnels is ideal for creating funnels.
Q. Is there Builderall vs ClickFunnels Alternatives?
There are several alternatives available for consideration, including comparisons of Builderall vs Kartra, Kartra vs ClickFunnels.
Q. Which is the Best for beginners; Builderall vs Clickfunnels?
Builderall is a cost-effective and comprehensive solution for small businesses new to online marketing. ClickFunnels may be more suitable for those looking to create highly effective funnels for established businesses.
Q. Which is the best all-in-one platform?
Kartra and Builderall are both considered all-in-one marketing tools that can be useful for businesses. Kartra is often recommended, but for those who prioritize affordability, Builderall may be a suitable choice.
When deciding on a platform for your online business, the determining factors will most likely be the features and pricing options offered by each tool. The chart below presents a comparison of the pricing for Builderall and Clickfunnels.